Article
Eveline Boers-Visker.

Learning to use space. A study into the SL2 acquisition process of adult learners of Sign Language of the Netherlands

. Amsterdam: LOT, 2020. xxx+ 344 blz. ISBN: 978-94-6093-354-7. € 38,00.
By
Source: Nederlandse Taalkunde, Volume 26, Issue 3, Dec 2021, p. 421 - 425
Preview this article: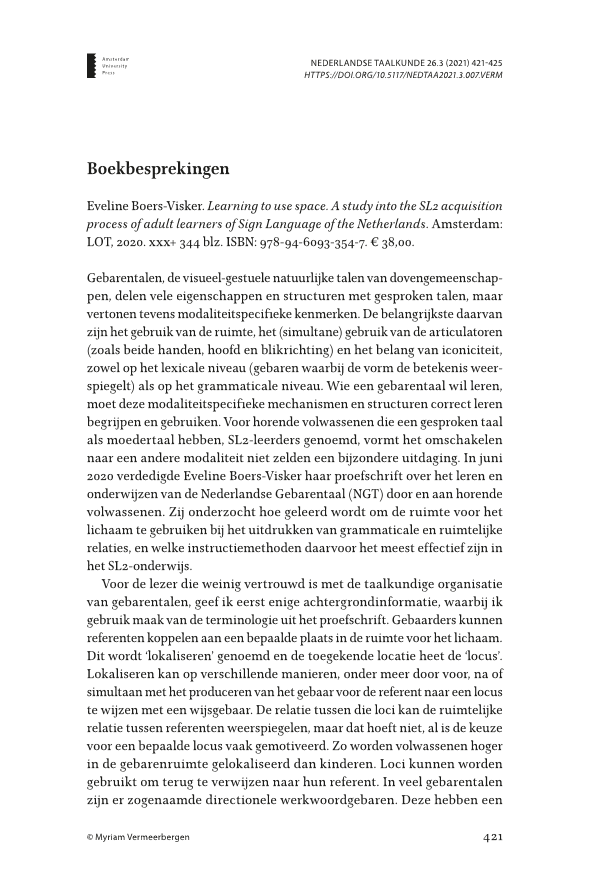 Eveline Boers-Visker. Learning to use space. A study into the SL2 acquisition process of adult learners of Sign Language of the Netherlands. Amsterdam: LOT, 2020. xxx+ 344 blz. ISBN: 978-94-6093-354-7. € 38,00., Page 1 of 1
< Previous page
Next page >
/docserver/preview/fulltext/13845845/26/3/NEDTAA2021.3.007.VERM-1.gif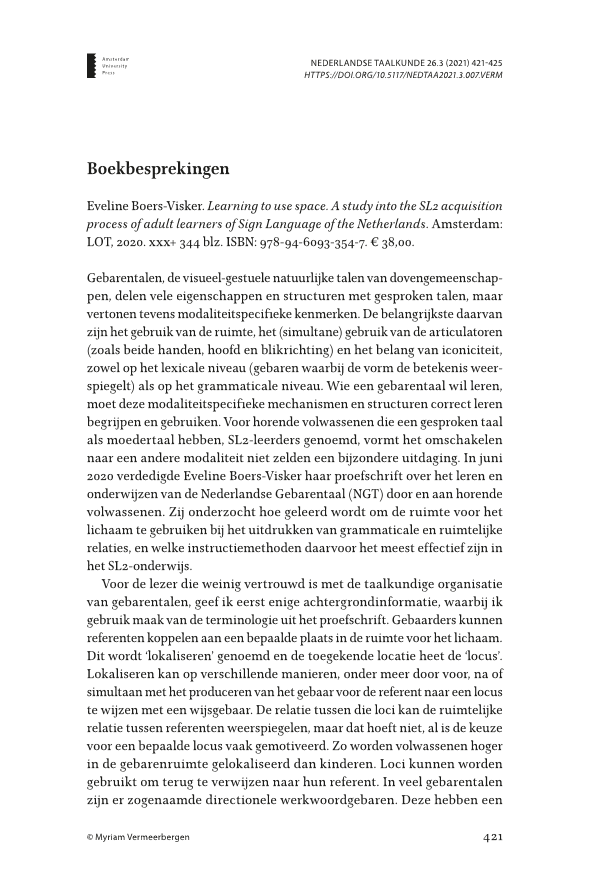 There is no abstract available.
© Myriam Vermeerbergen