Article
oa

Yosef Kaplan, ed.

Religious Changes and Cultural Transformations in the Early Modern Western Sephardic Communities

. Studies in Jewish History and Culture 54. Leiden and Boston: Brill, 2019. Xxxii + 616 pp. ISBN 978-90-04-36753-1 (hardback), 978-90-04-39248-9 (open access PDF).
By

View Affiliations

Hide Affiliations

Source: Studia Rosenthaliana, Volume 47, Issue 1, Jan 2021, p. 107 - 110
Preview this article: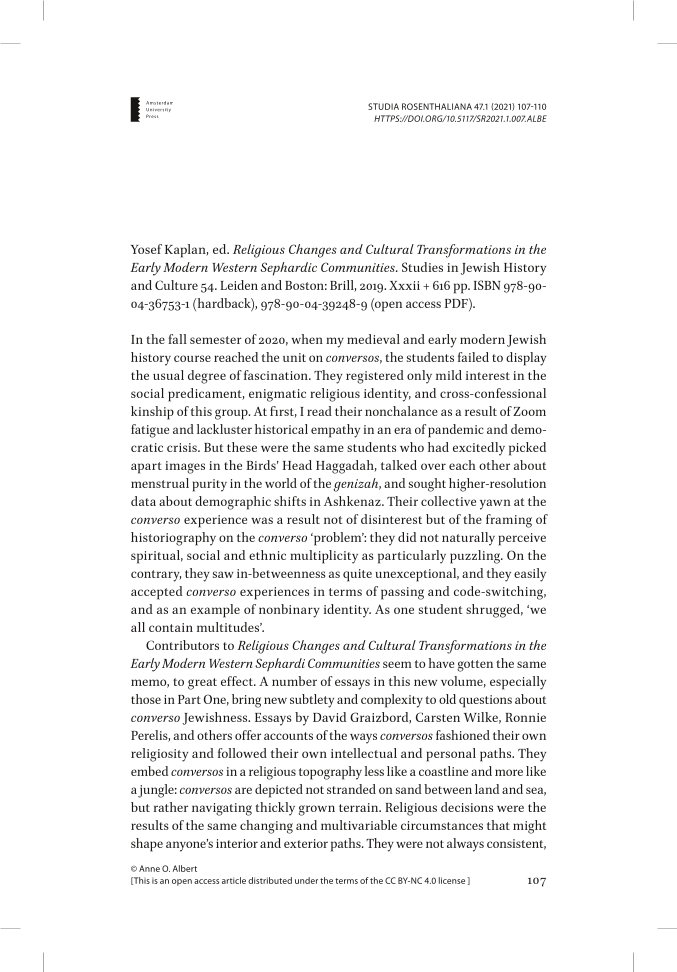 Yosef Kaplan, ed. Religious Changes and Cultural Transformations in the Early Modern Western Sephardic Communities. Studies in Jewish History and Culture 54. Leiden and Boston: Brill, 2019. Xxxii + 616 pp. ISBN 978-90-04-36753-1 (hardback), 978-90-04-39248-9 (open access PDF)., Page 1 of 1
< Previous page
Next page >
/docserver/preview/fulltext/17817838/47/1/SR2021.1.007.ALBE-1.gif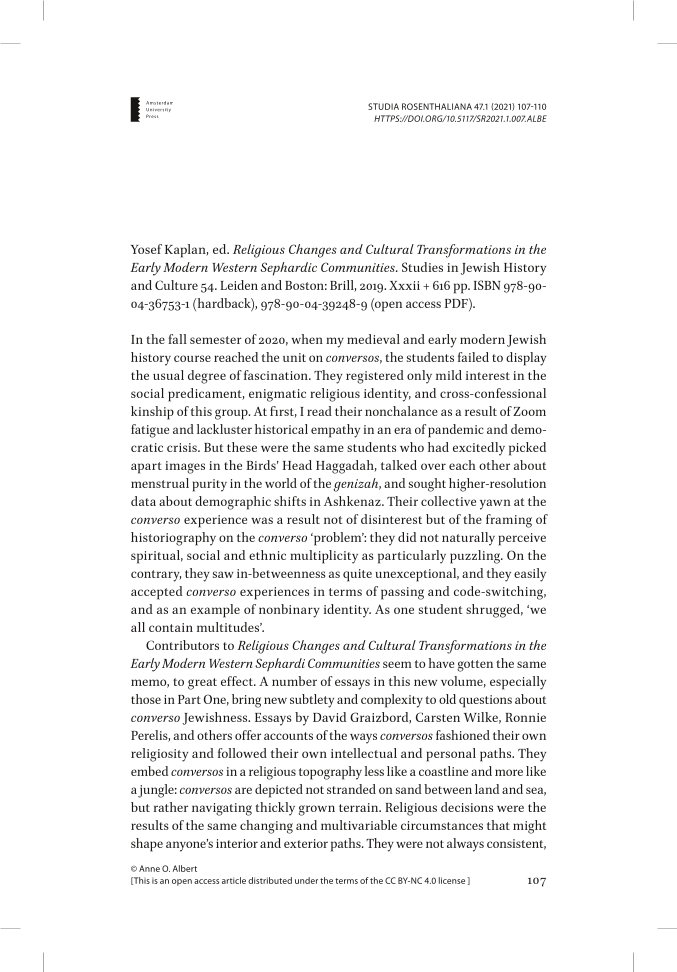 There is no abstract available.