De Boekenwereld
De Boekenwereld
Blad voor bijzondere collecties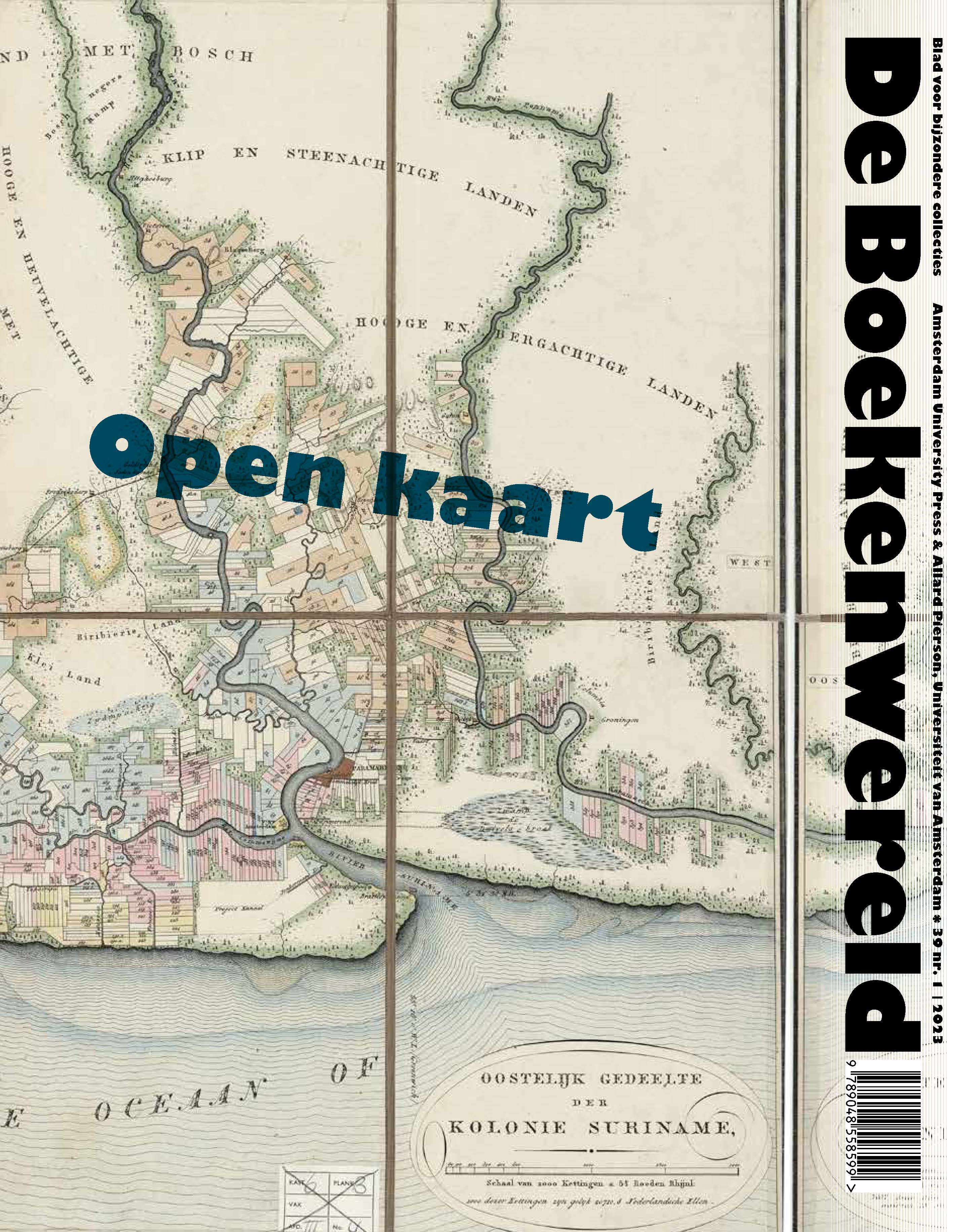 Al 37 jaar houdt De Boekenwereld zijn lezers op de hoogte van alles wat met boek en prent te maken heeft. Sinds 2012 staan de bijzondere collecties van verschillende bibliotheken centraal evenals die van de prentenkabinetten. De nadruk ligt van oudsher op nieuw boek-historisch onderzoek. Verder komen aan de orde:
De geschiedenis van antiquariaten, boekwinkels en veilinghuizen op het gebied van boek en prent;
De geschiedenis van uitgeverijen;
Beschouwingen over boeken, prenten of documentaire fotografie.
Er is regelmatig aandacht voor grote projecten zoals de STCN en PKonline. Dit zijn terugkerende thema's in het tijdschrift. Voor velen is De Boekenwereld de belangrijkste bron geworden voor informatie over verzamelingen en veilingen, pas verschenen publicaties of evenementen in de wereld van boek, prent en documentaire fotografie.
De Stichting De Boekenwereld bewaakt, samen met de redactie, de kwaliteit van het tijdschrift en beoogt met bescheiden middelen – in samenwerking met de uitgever – het blad nog aantrekkelijker te maken en onder de aandacht van een zo breed mogelijk publiek te brengen.
Redactie: Marieke van Delft, Maartje De Wilde, Esther van Gelder, J.F. Heijbroek, Henrike Hövelmann, Hans Mulder, Kasper van Ommen, Jan Robert, Nick ter Wal, Jos van Waterschoot en Sylvia van Zanen (eindredactie)