Article
oa

Ethics and Virtue in MacIntyre's After Virtue

*Review article of: Alasdair MacIntyre, After Virtue. A Study in Moral Theory, Duckworth, London 1981. XI, 252 p. £ 25 (paper £ 7,90). The numbers between brackets refer to the pages of this book. I would like to thank my colleague, Dr. Peter Staples, for much help in translating this article.

By

View Affiliations

Hide Affiliations

Source: NTT Journal for Theology and the Study of Religion, Volume 37, Issue 2, Apr 1983, p. 136 - 149
Preview this article: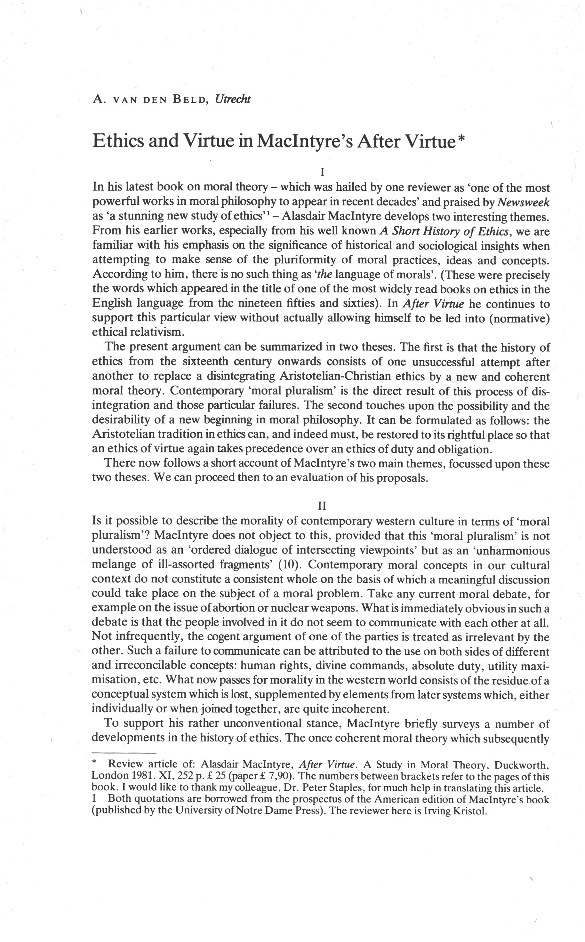 Ethics and Virtue in MacIntyre's After Virtue
*Review article of: Alasdair MacIntyre, After Virtue. A Study in Moral Theory, Duckworth, London 1981. XI, 252 p. £ 25 (paper £ 7,90). The numbers between brackets refer to the pages of this book. I would like to thank my colleague, Dr. Peter Staples, for much help in translating this article.
, Page
1
of 1
< Previous page
Next page >
/docserver/preview/fulltext/25426583/37/2/NTT1983.37.004.BELD-1.gif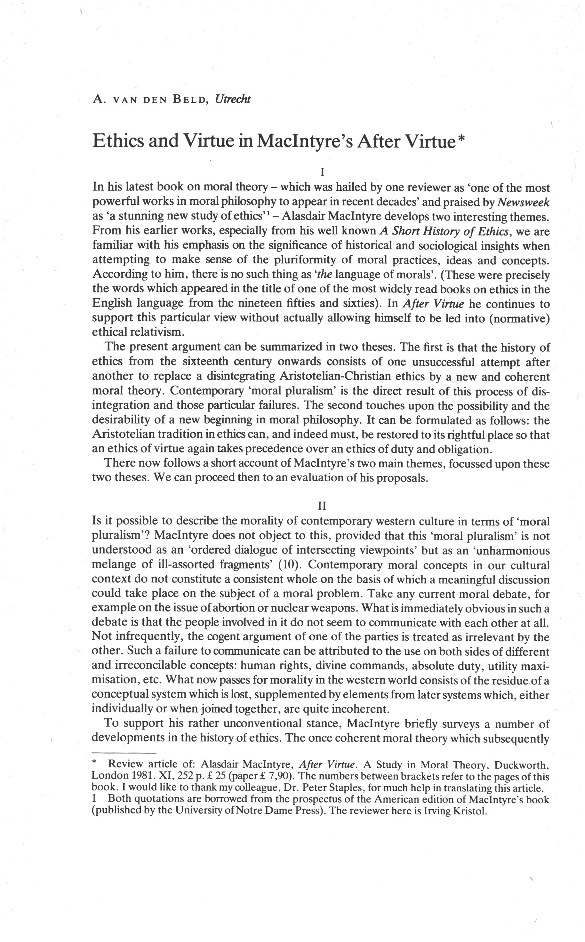 There is no abstract available.
© A. van den Beld