Article
oa Queer in Europe - Lisa Downing and Robert Gillett.

Queer in Europe: Contemporary case studies

. Part of the series

Queer interventions

, Michael O'Rourke. Farnham: Ashgate Publishing, 2011. 209 pages, €60,00, ISBN 9781409404644
By
Source: Tijdschrift voor Genderstudies, Volume 17, Issue 2, Aug 2014, p. 187 - 191
Preview this article: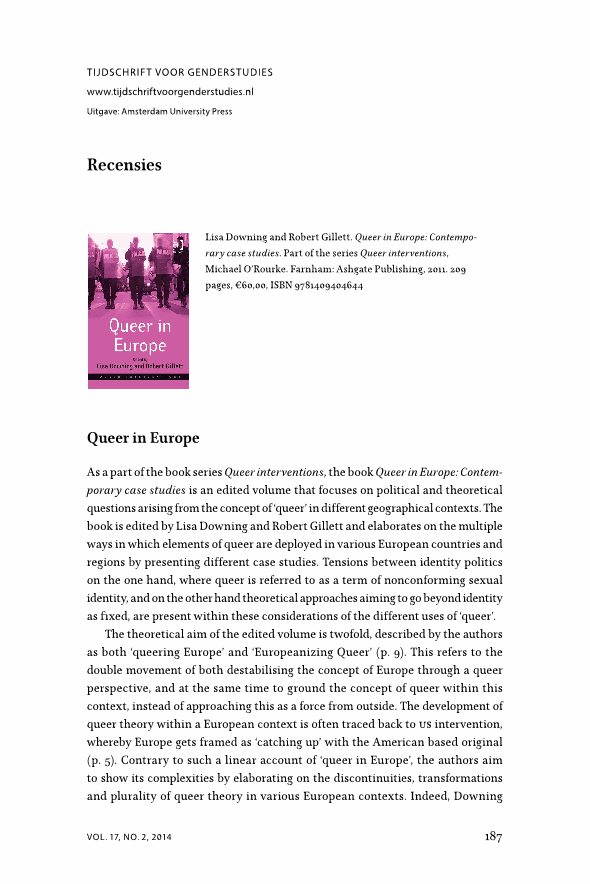 Queer in Europe - Lisa Downing and Robert Gillett. Queer in Europe: Contemporary case studies. Part of the series Queer interventions, Michael O'Rourke. Farnham: Ashgate Publishing, 2011. 209 pages, €60,00, ISBN 9781409404644, Page 1 of 1
< Previous page
Next page >
/docserver/preview/fulltext/13883186/17/2/s6-1.gif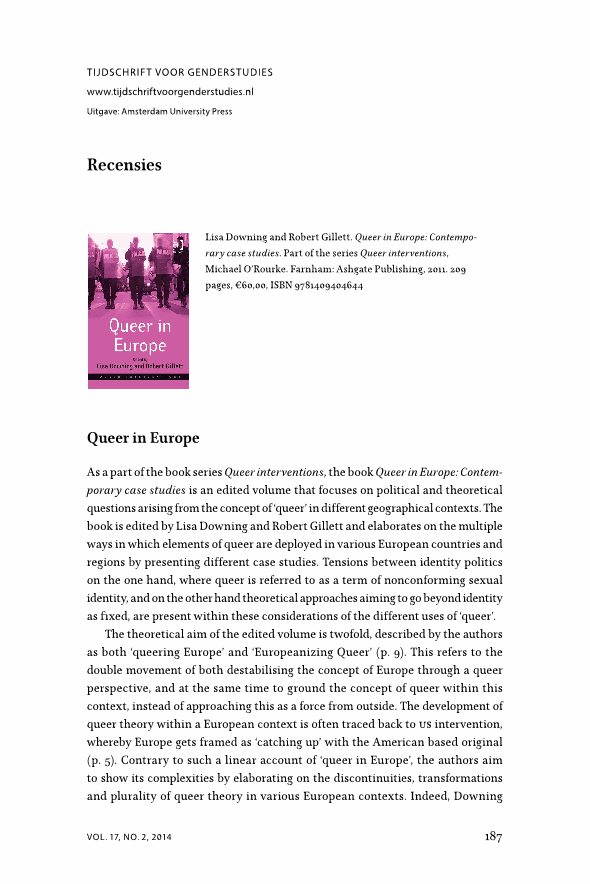 There is no abstract available.
© 2014 Amsterdam University Press