Tijdschrift voor Genderstudies
Tijdschrift voor Genderstudies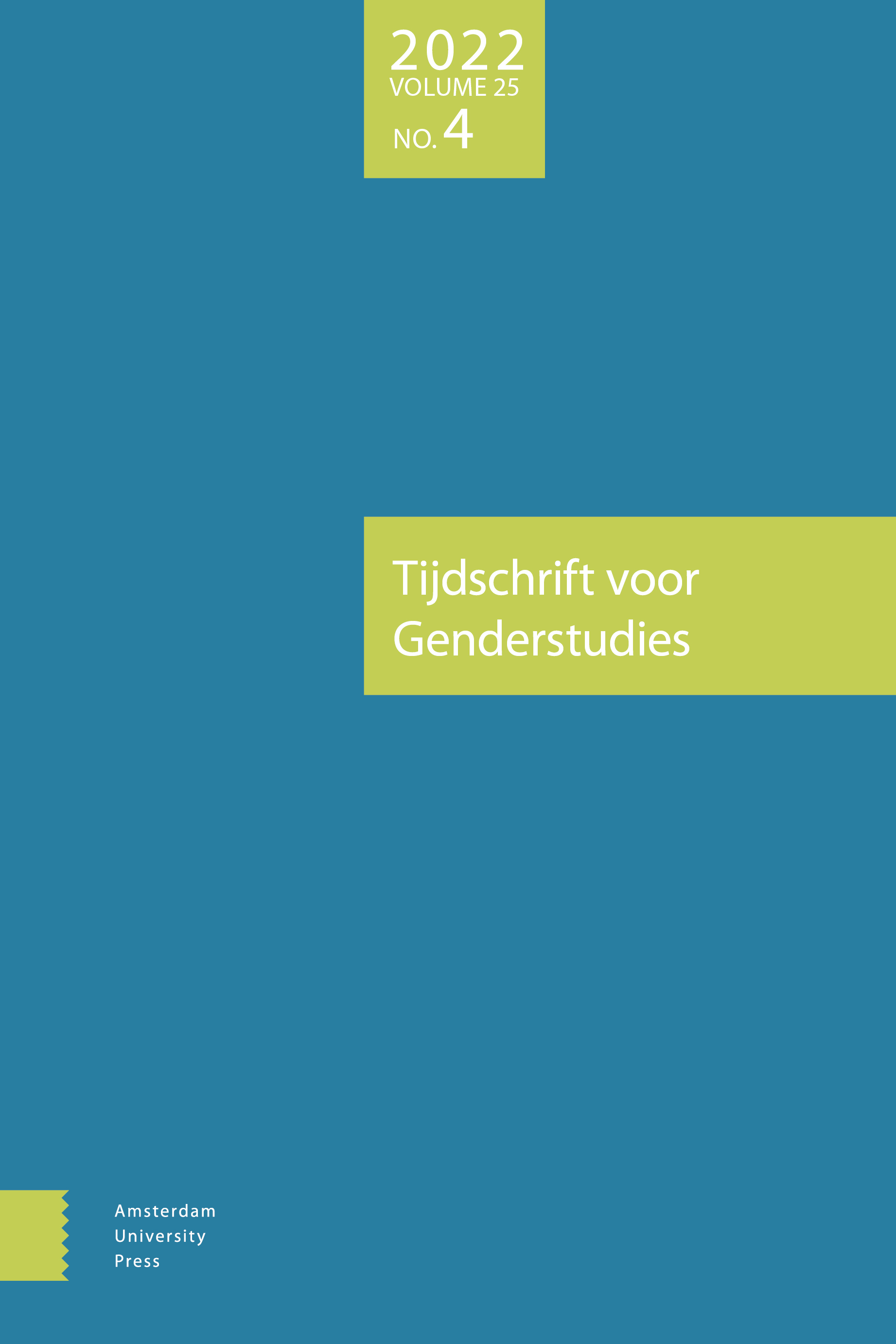 Tijdschrift voor Genderstudies is a forum for the scientific problematisation of gender in relation to ethnicity, sexuality, class, and age. The journal aims to contribute to science and appropriate interventions in debates about gender and diversity in the Netherlands and Flanders. More about this journal...
---
Het Tijdschrift voor Genderstudies is het forum voor de wetenschappelijke problematisering van sekse in relatie tot andere vormen van discriminatie en uitsluiting zoals etniciteit, seksualiteit, klasse of leeftijd. Het ontleent haar engagement aan de verschillende feministische tradities. Het tijdschrift publiceert artikelen over gendervraagstukken vanuit alle relevante disciplines die een wetenschappelijke bijdrage leveren aan, of interventies plegen in debatten over gender en intersectionaliteit in Nederland en Vlaanderen.
Meer over dit tijdschrift...
Editors: 
Tuba Bircan, Dounia Bourabain, Freda Dröes, Stijn Heyvaert, Miriam Wickham, Josephine Hoegaerts, Looi van Kessel, Fleur van Leeuwen, Amal Miri, Marijke Naezer, Petra Verdonk, Sophie Withaeckx, Edwina Wong.