Article
oa

Besprekingsartikel - Verbal Irony. Use and effects in written discourse. Christian Burgers Nijmegen 2010: Radboud Universiteit Nijmegen 342 pp. (dissertatie) ISBN 9789460049996 Promotores prof. dr. Margot van Mulken en prof. dr. Peter Jan Schellens
By
Source: Tijdschrift voor Taalbeheersing, Volume 32, Issue 3, Dec 2010, p. 280 - 285
Preview this article: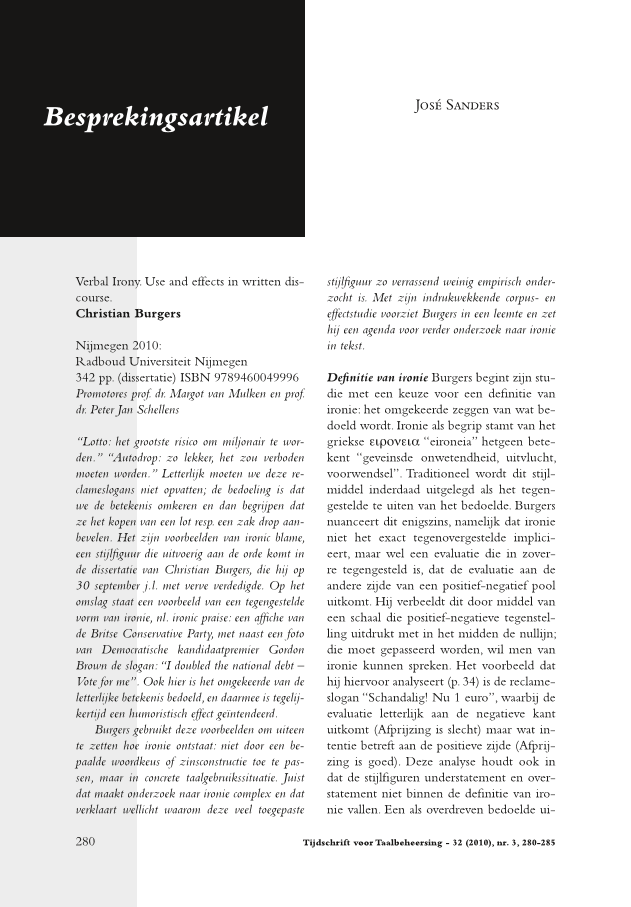 Besprekingsartikel - Verbal Irony. Use and effects in written discourse. Christian Burgers Nijmegen 2010: Radboud Universiteit Nijmegen 342 pp. (dissertatie) ISBN 9789460049996 Promotores prof. dr. Margot van Mulken en prof. dr. Peter Jan Schellens, Page 1 of 1
< Previous page
Next page >
/docserver/preview/fulltext/15739775/32/3/s7-1.gif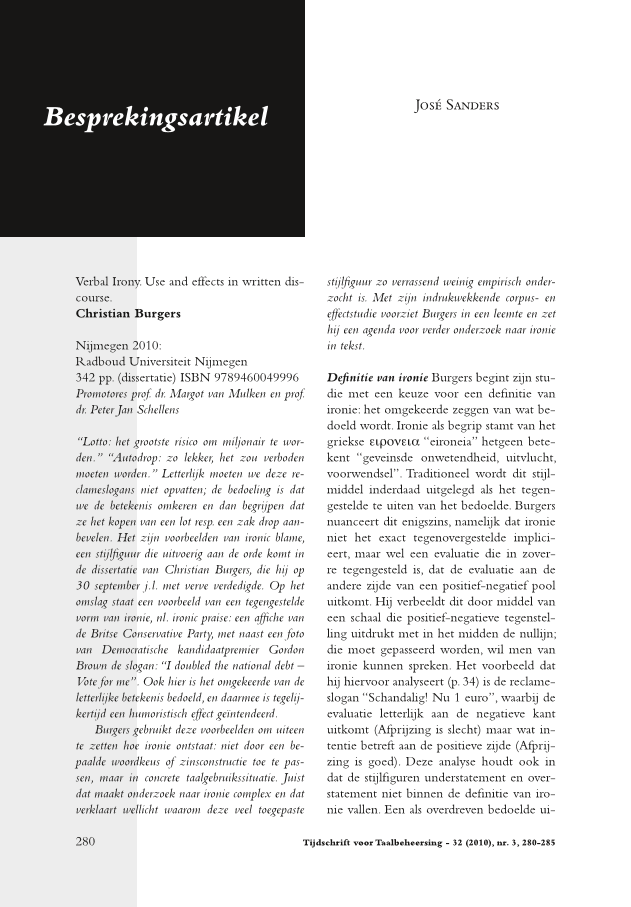 There is no abstract available.
© 2010 Amsterdam University Press