Volume 2, Issue 2, 2021
Journal of European Landscapes

- Volume 2, Issue 2, 2021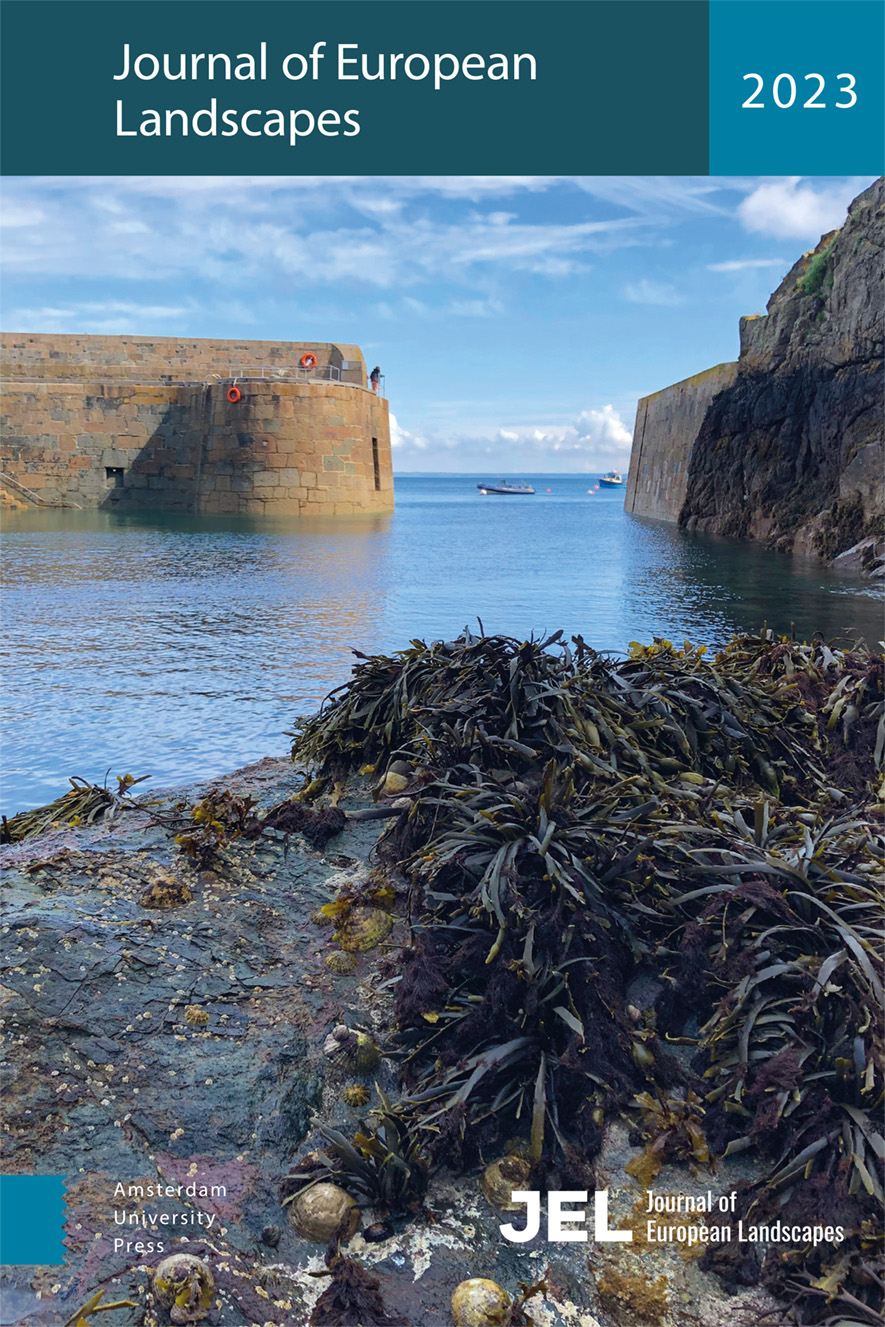 Language: English
More

Less

Abstract

This review discusses the recently published book Vademecum: 77 Minor Terms for Writing Urban places, edited by Klaske Havik, Kris Pint, Svava Riesto and Henriette Steiner. The book is the product of an interdisciplinary collaboration of 38 authors, and consists of a collection of terms that offer alternative understandings of urban space and places. In the review, I discuss the topic, structure, and relevance of the book, I suggest different ways of reading it, and I connect it with related genealogies in cultural and spatial studies. Overall, the wide geographical and disciplinary spectrum of Vademecum makes it a good read for anyone engaged with the complex object of landscape.
More

Less

Abstract

Ridge and furrow is an archaeological pattern of ridges and troughs used in Europe, frequently associated with communal open-field farming and strip cultivation. Strip farming spread throughout Europe in the Middle Ages but appears to have only slightly penetrated southern Europe. In Greece, no areas under a ridge-and-furrow system were previously known. Working on 1945 aerial photos of Prespa, Greece, a border area around two lakes whose water levels fluctuate seasonally, we noted the presence of strip fields around the lakeshore, and subsequently identified them in the field as a ridge-and-furrow system. Using GIS, we measured the dimensions of all individual fields and collected oral histories from elderly locals. The area under strip farming was over 900 ha. Strips were straight, ca 200 m long and 10m wide, with a mean area of 2,160 m2. Wheat, rye, maize and beans were cultivated on the ridges, whilst grass in the furrows was mowed for hay. The construction and dimensions were almost identical to those seen in England. No information was found on either the origin of this system in Prespa, or connections with 'zadruga' or 'chiftlik' – other regional communal land management systems. A few adjacent areas with strip cultivations still in use were located in the two neighbouring countries sharing the lakes, and still fewer areas with ridge-and-furrow traces, particularly around lakes. By using ridge-and-furrow agriculture, local people had successfully coped with the perennial and seasonal inundation of their fields, a problem that remains unresolved and afflicts modern biodiversity conservation in the area.
More

Less

Abstract

The Innocastle project was developed within the framework of the Interreg Europe programme, which aims to support local and regional governments in Europe to develop and deliver better policy. The project takes place between June 2018 and November 2022. This article presents the issues addressed by the project, the project approach to improving policy instruments and the results until now.