Volume 17, Issue 1, 2014
Tijdschrift voor Genderstudies

- Volume 17, Issue 1, 2014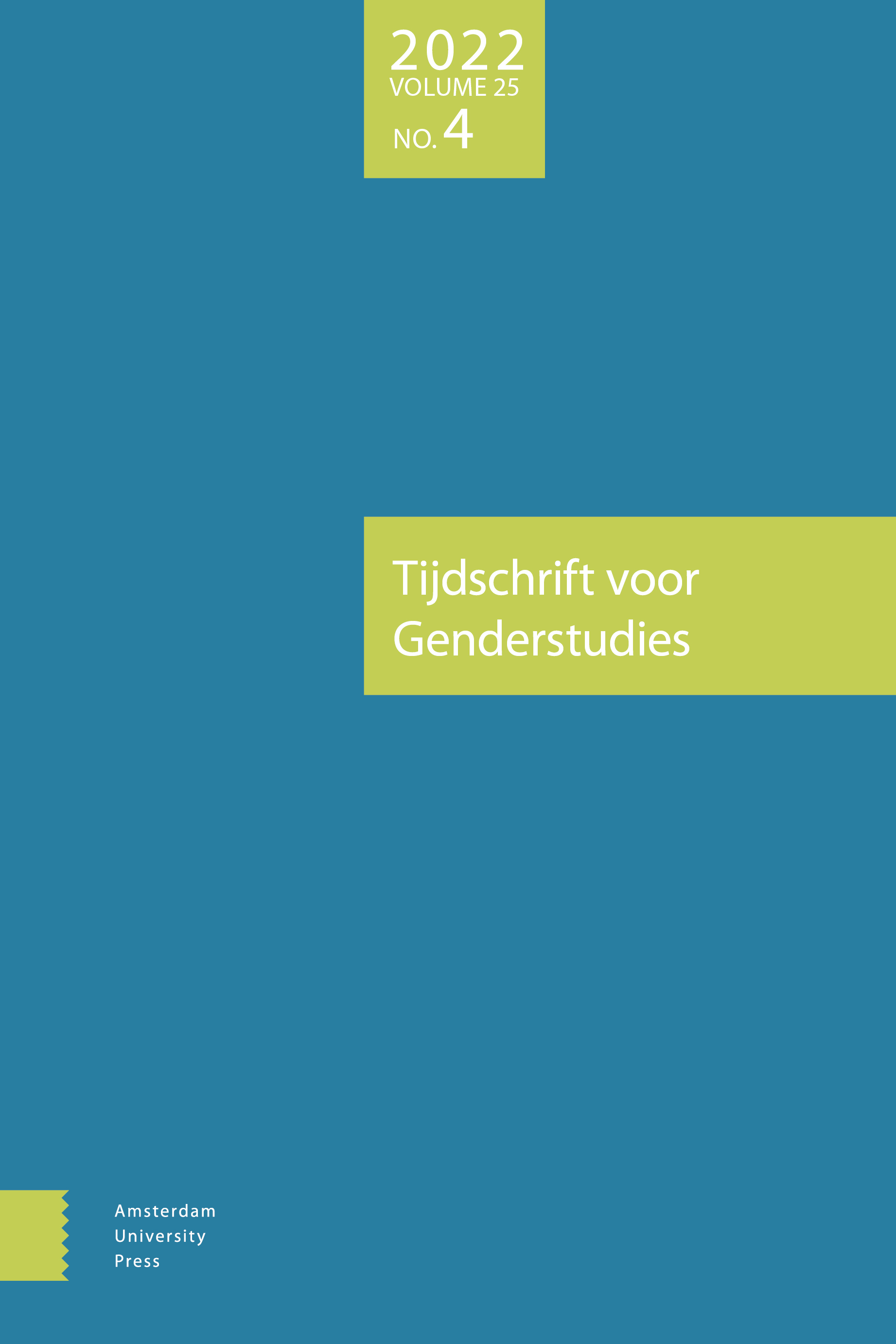 Language: English
More

Less

This article charts to what extent Moroccan-Dutch young people (12-18 years old) negotiate the affordances of Internet platforms to engage in multi-layered gender identity constructions. I disentangle how the informants creatively make do with the affordances of online discussion forums, MSN Messenger and social networking sites to come to terms with contradictory parental, religious and youth-cultural gender norms. Gender is mobilized as the key analytical category, but intersecting age-specific, religious, migration and youth-cultural power relations are also taken into consideration. The analysis is grounded in quantitative survey data of 344 Moroccan-Dutch students, in-depth interviews with 43 Moroccan-Dutch young people as well as participatory-observations conducted on online discussion forums, MSN Messenger and online social networking sites. The article draws on fieldwork carried out in the context of the Utrecht University research project Wired Up: Digital Media as Innovative Socialization Practices for Migrant Youth.
More

Less

In this article the cultural reaction of French and Anglo-Saxon voluntary nurses to the impact of the First World War on the soldier's body is analyzed by means of a discourse analysis of their (wartime) writings. It enriches the historiography that successfully corrects and deconstructs the traditional view of the Great War as a male-only, trench-fighter's war. The descriptions and meanings given to the bodies are related to the identities of the authors. Both French and Anglo-Saxon nurses use two seemingly contradictory discourses. On the one hand they reveal the horrors of war by describing the bodies as maimed. On the other hand they idealize and masculinize the wounded body; it is represented as the site through which masculine identity is performed and thus constructed. The flip side of this representation is that the nurses appropriate an eternal femininity. This general tendency contrasts with the exceptional writings of three nurses: Enid Bagnold, Ellen La Motte, and Mary Borden, who deliver potent critiques of war and war nursing and contest the gendered war ideology by questioning (or even negating) 'the male body' and conventional notions of masculinity and femininity.
More

Less

Transgender health care as a care practice. Culture, money, and institutions at work in a gender identity clinic in the United States

While often approached as a field structured by stringent socio-medical ideas about gender and sex, transgender health care is, in addition, like any other medical field, also shaped by local ideologies of health and well-being, health insurance regulations, and institutional administrative processes. Drawing upon ethnographic fieldwork conducted in a gender identity clinic in the Midwestern United States, I offer a tripartite approach to understanding the interactions among culture, money, and institutions for the constitution of transgender health care. This tripartite model shows the dilemmas clinicians and transgender people are confronted with when providing help in or seeking access to an ideologically fragile field of medicine, in which the various parties involved raise questions of what constitutes transgenderism, who should cover the costs of care, and how to use mandatory diagnostic criteria. This article demonstrates that transgender care is as much about health and care, as it is about gender and sex.