Volume 21, Issue 1, 2018
Tijdschrift voor Genderstudies

- Volume 21, Issue 1, 2018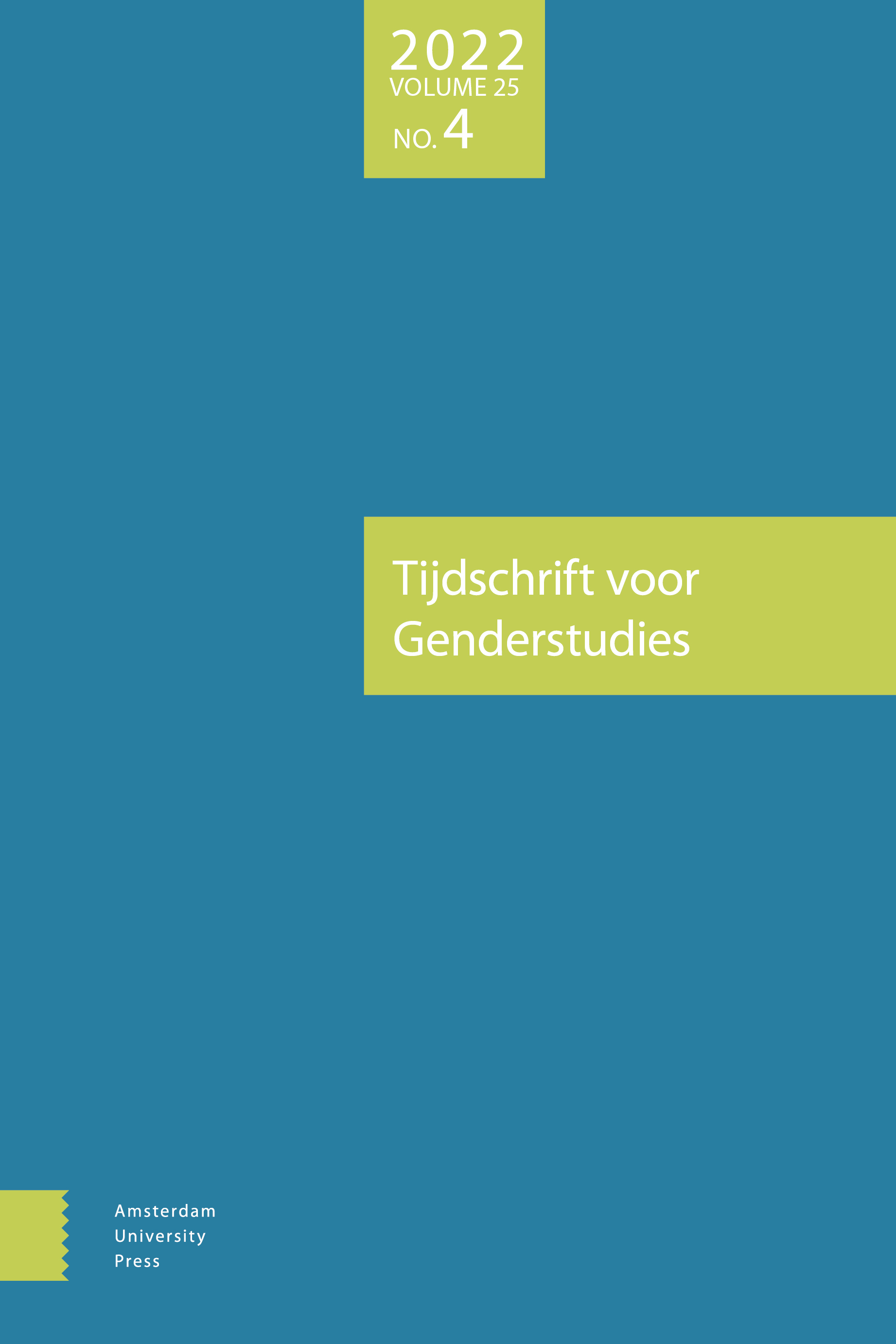 Language: English
More

Less

Abstract

This paper investigates the possibility of a fruitful dialogue between intersectionality and superdiversity. It argues that, despite the shortcomings of superdiversity, the complex migration-related configurations it focuses on can enable intersectionality to overcome some of its own challenges by becoming more precise and accurate. To empirically expose the mechanisms through which race-, gender-, and class-based inequalities are reproduced, it is necessary to anchor those mechanisms in a specific time and space – a historical, social, economic, and legal context. Through a case study of institutional responses to domestic violence, the paper demonstrates that superdiversity can help clarify the context in which these responses occur. Finally, by distinguishing between the object of study (the intersectional construction of disadvantage and prejudice) and the object of observation (public institutions where superdiverse situations are created by migration-related configurations), this paper examines a challenging situation for intersectional analysis in the context of Switzerland, a context that opens up to surprising articulations of discrimination and inequality for 'migrants' subjects to domestic violence.
More

Less

Abstract

In contemporary Western-European cities, religious diversity and street football are both characteristics of urban life. Based on ten months of ethnographic research amongst young Muslim residents of the Schilderswijk, an urban neighbourhood in the Netherlands, this article discusses how to study religious diversity in relation to girls' football in urban spaces. It critically discusses how religion in intersectionality scholarship and in feminist scholarship on religion and gender is narrowly conceptualised as a form of racialised oppression or as piousness. I argue that these conceptualisations fail to capture the urban experiences and practices of 'religious but not so religious' young residents of the Schilderswijk who play football together. I conceptualise these young residents as 'space invaders' in urban football playgrounds and show that they have diverse experiences and strategies of playing football, which include but also exceed Islam, Islamophobia, and racism. I argue that their practices are, in addition to an intersectionality analysis, best understood through the concept of religious superdiversity (Becci, Burchardt, & Giorda, 2017), which provides a perspective that combines both religious and non-religious practices in urban life. Religious superdiversity emphasises the lived religious and secular experiences of young people in urban spaces beyond, on the one hand, piousness, and, on the other hand, racialised oppression and Islamophobia, and therefore provides an innovative approach to religious diversity in urban spaces.
More

Less

Abstract

This paper engages with the formative concepts of diversity and intersectionality, inquiring how far they are used as tools for achieving (gender) justice that open up spaces for marginalised constituencies, including racial and religious minorities, colonial subjects, queers, and women, and how they unwittingly reify the hegemony of an entitled majority by failing to realise their emancipatory possibilities.
More

Less

Abstract

This written version of various conversations came into being as a response to Dutch entertainer Claudia de Breij's 2016 New Year's Eve cabaret performance. We were enticed to write something about this performance because of the numerous ambiguities that were present in it. What was striking was the fact that we, a group of Dutch and Belgian academics and activists, working in different disciplines but united by our mutual interests in and passion for the themes of (super-)diversity, gender and sexuality, and religion and societal matters, each interpreted this performance differently. From a conciliatory, interconnecting cabaret performance in which alterity and difference were (re)presented as something positive, to a performance that confirmed already-existing stereotypes rather than subverting them: all these different interpretations and impressions are explained in detail in the following diffractive dialogue that was engendered by and through various conversations that took place in Utrecht, the Netherlands in January, May, August, and September 2017.