Volume 5, Issue 1, 2021
De Moderne Tijd

- Volume 5, Issue 1, 2021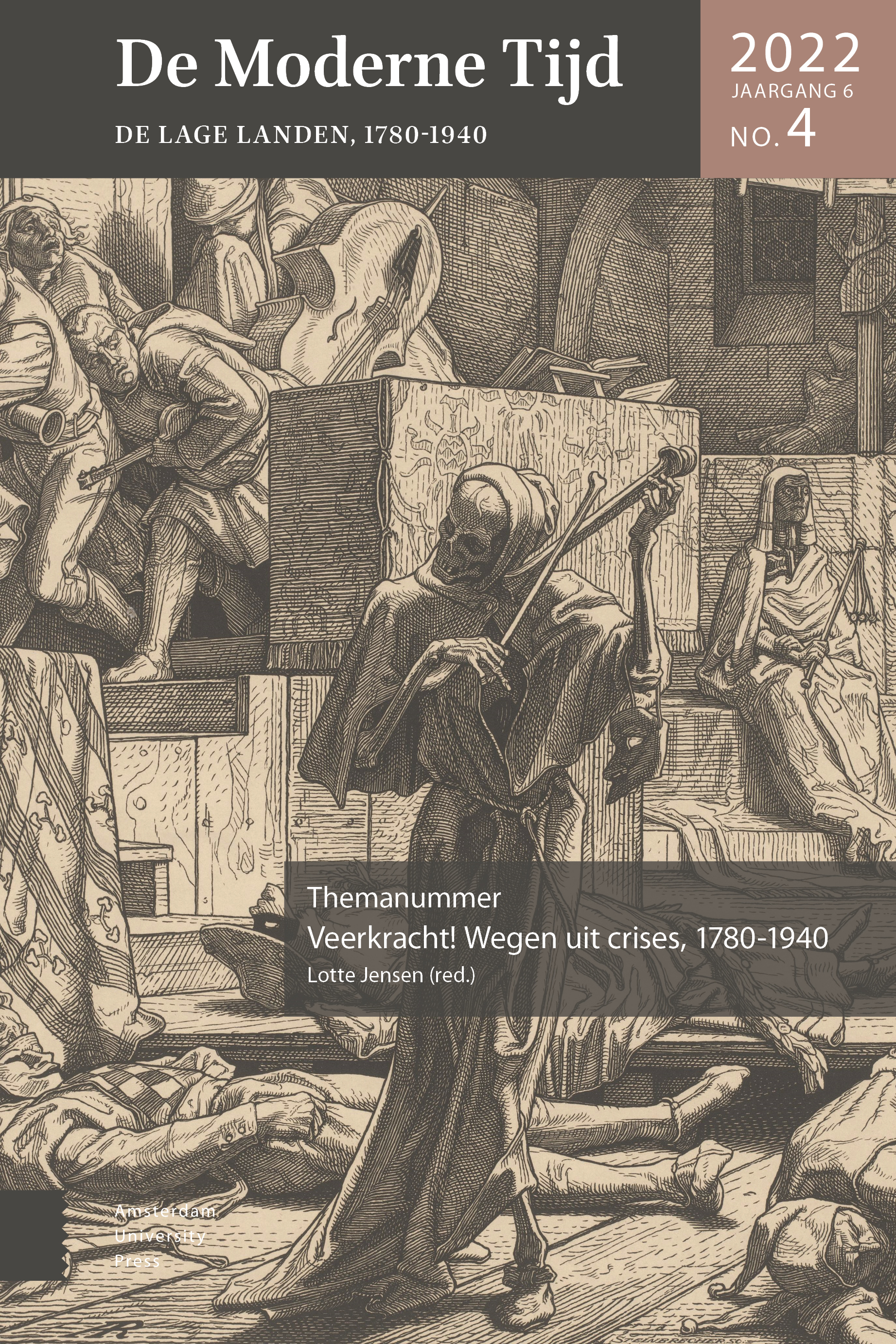 Language: Dutch
More

Less

Abstract

La fille de Madame Angot

French operetta in the Netherlands in the 1870s: popular and contested

In the second half of the nineteenth century, French operetta was one of the most popular genres of music theatre in Amsterdam and in the Netherlands. The comedic pieces written by composer Jacques Offenbach were by far the most popular, and his opéras bouffes have long determined the image of operetta in the nineteenth-century, but also in Dutch historiography. With the premiere of La fille de Madame Angot by Charles Lecocq in Amsterdam in 1873, a new subgenre of operetta – opéra comique – was introduced in the Netherlands. This article analyses the way in which this new form of operetta was introduced in Amsterdam, how it differed from operettas that had previously been popular in the Netherlands, and how it was received by audiences and critics that were already well-acquainted with earlier operettas.
More

Less

Abstract

'Proved effective on trial, we can speak of an achieved ideal'

Abraham Kuyper and the mechanical voting machine, c. 1895-1905

During the latest presidential elections in the United States, unfounded conspiracy theories sprung up concerning alleged ballot box fraud by compromised voting machines. Although different voting machines had been used in the Netherlands since 1966, concerns over their reliability ended this in 2007. This article investigates the forgotten but ultimately failed attempt to introduce mechanical voting machines a century earlier. It focuses on the role played by prominent politician Abraham Kuyper, who personally visited the Standard Voting Machine Company in Rochester in 1898. The article illustrates how Kuyper's transatlantic political and religious networks facilitated the voting machine's transfer, rather than scientific connections. Paradoxically, the introduction of proportional representation in 1917 marked the end of tentative attempts to develop a Dutch version of the American mechanical voting machine. The implementation in the voting process turned out be too expensive, too early, and too complicated for the Dutch electoral system at the dawn of the twentieth century.
More

Less

Abstract

Simon Vestdijk and Life-philosophy

This article questions the philosophical themes in de work of one the most influential and prolific writers in Dutch literary history, Simon Vestdijk (1898-1971). Vestdijk was heavily engaged with European life-philosophical ideas, which were at their height in de period 1900-1930. Essentially, these ideas were a critique of positivist epistemology. They postulate that consciousness is an organic part of life in full. The article analyses the ways in which typical life-philosophical notions such as 'intuition', 'rigidity' or 'interdisciplinarity' have shaped the writings of Vestdijk. The perspective of life-philosophy adds to an understanding of the unity in the diverse and extensive oeuvre of Vestdijk. More generally, it points to the significant influence of this philosophical current in the Dutch literary climate between the wars.