Article
Bart Besamusca and Frank Brandsma (red.),

The Arthur of the Low Countries. The Arthurian Legend in Dutch and Flemish Literature

. Arthurian Literature in the Middle Ages X. Cardiff, University of Wales Press, 2021, 249 pp. ISBN 978 1 78683 682 3.
By
Source: Nederlandse Letterkunde, Volume 27, Issue 2, Sep 2022, p. 242 - 244
Preview this article: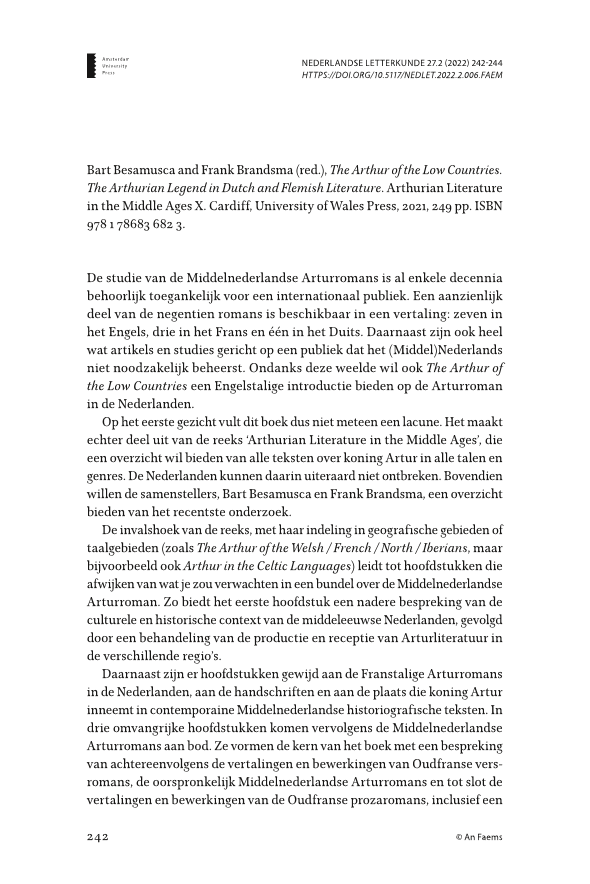 Bart Besamusca and Frank Brandsma (red.), The Arthur of the Low Countries. The Arthurian Legend in Dutch and Flemish Literature. Arthurian Literature in the Middle Ages X. Cardiff, University of Wales Press, 2021, 249 pp. ISBN 978 1 78683 682 3., Page 1 of 1
< Previous page
Next page >
/docserver/preview/fulltext/13845829/27/2/NEDLET2022.2.006.FAEM-1.gif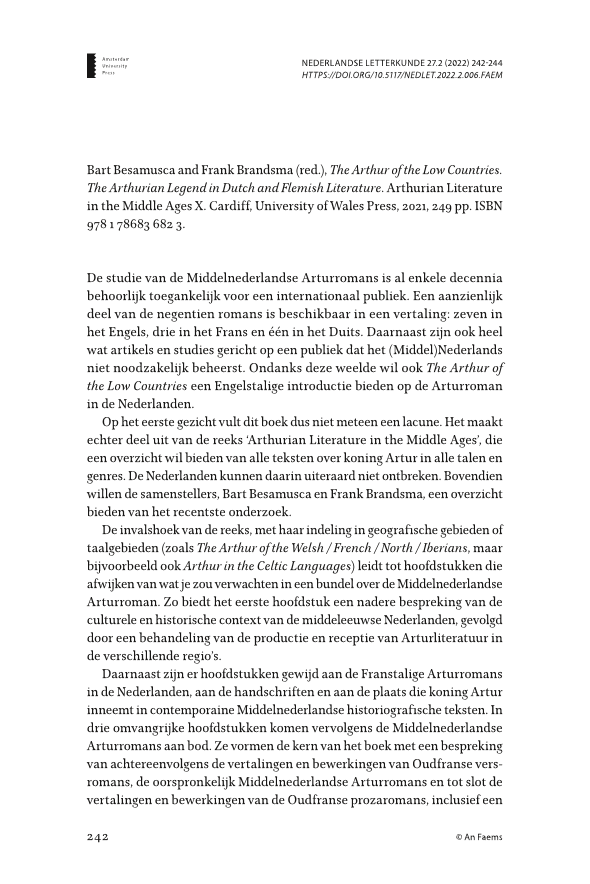 There is no abstract available.
© An Faems