Article
Helleke van den Braber, Jeroen Dera, Jos Joosten and Maarten Steenmeijer (eds.),

Branding Books Across the Ages. Strategies and Key Concepts in Literary Branding

. Amsterdam, Amsterdam University Press, 2021. ISBN 9789463723916. Euro 129,00 [gratis te downloaden via de website van AUP]
By

View Affiliations

Hide Affiliations

Source: Nederlandse Letterkunde, Volume 27, Issue 2, Sep 2022, p. 248 - 250
Preview this article: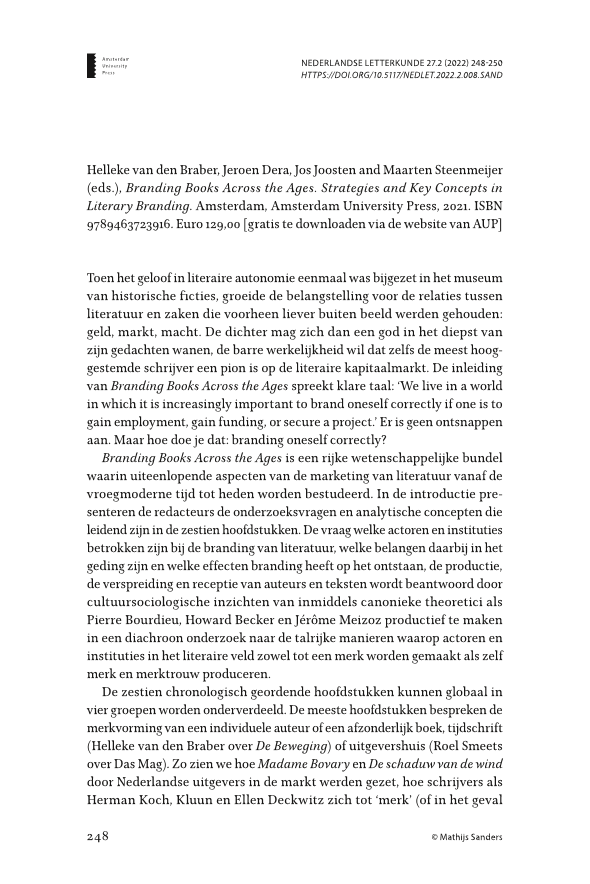 Helleke van den Braber, Jeroen Dera, Jos Joosten and Maarten Steenmeijer (eds.), Branding Books Across the Ages. Strategies and Key Concepts in Literary Branding. Amsterdam, Amsterdam University Press, 2021. ISBN 9789463723916. Euro 129,00 [gratis te downloaden via de website van AUP], Page 1 of 1
< Previous page
Next page >
/docserver/preview/fulltext/13845829/27/2/NEDLET2022.2.008.SAND-1.gif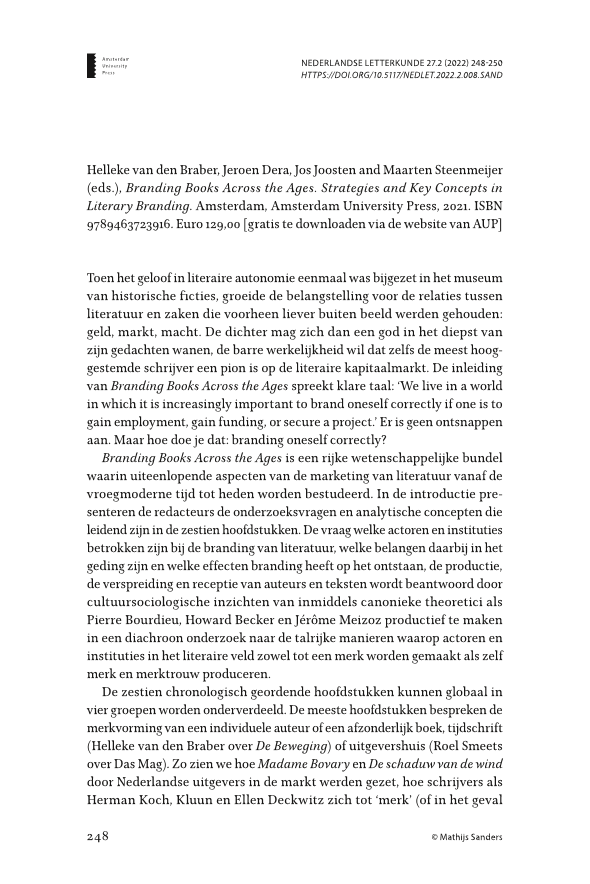 There is no abstract available.
© Mathijs Sanders