Article
oa

Bespreking van: Mariëtte Hoogeveen (2012),

Writing with peer response using genre knowledge. A classroom intervention

. - Dissertatie Universiteit Twente. Promotor: Prof. dr. J.J.H. van den Akker; assistent promotor: dr. A.J.S. van Gelderen.
By

View Affiliations

Hide Affiliations

Source: Tijdschrift voor Taalbeheersing, Volume 35, Issue 3, Dec 2013, p. 277 - 281
Preview this article: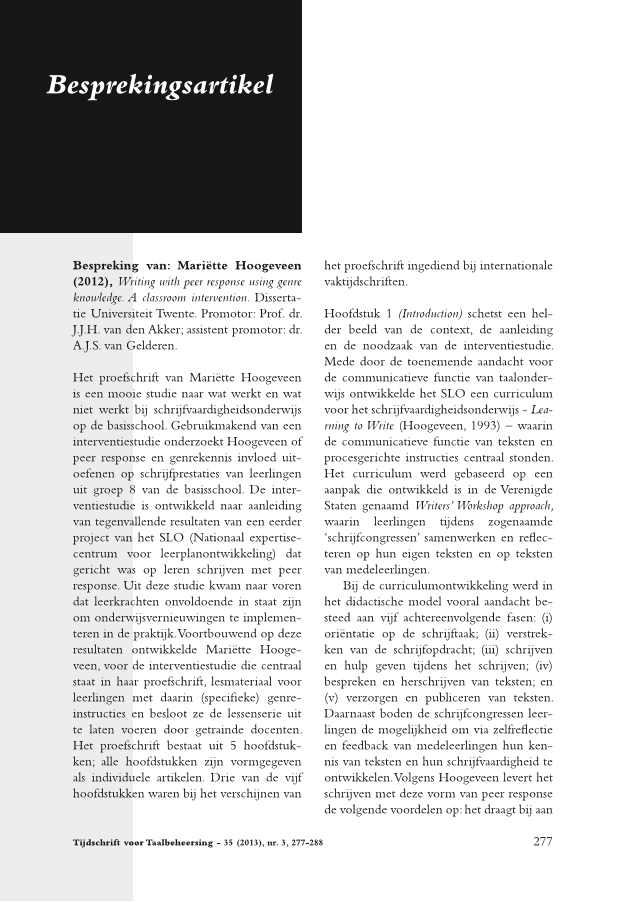 Bespreking van: Mariëtte Hoogeveen (2012), Writing with peer response using genre knowledge. A classroom intervention. - Dissertatie Universiteit Twente. Promotor: Prof. dr. J.J.H. van den Akker; assistent promotor: dr. A.J.S. van Gelderen., Page 1 of 1
< Previous page
Next page >
/docserver/preview/fulltext/15739775/35/3/s5-1.gif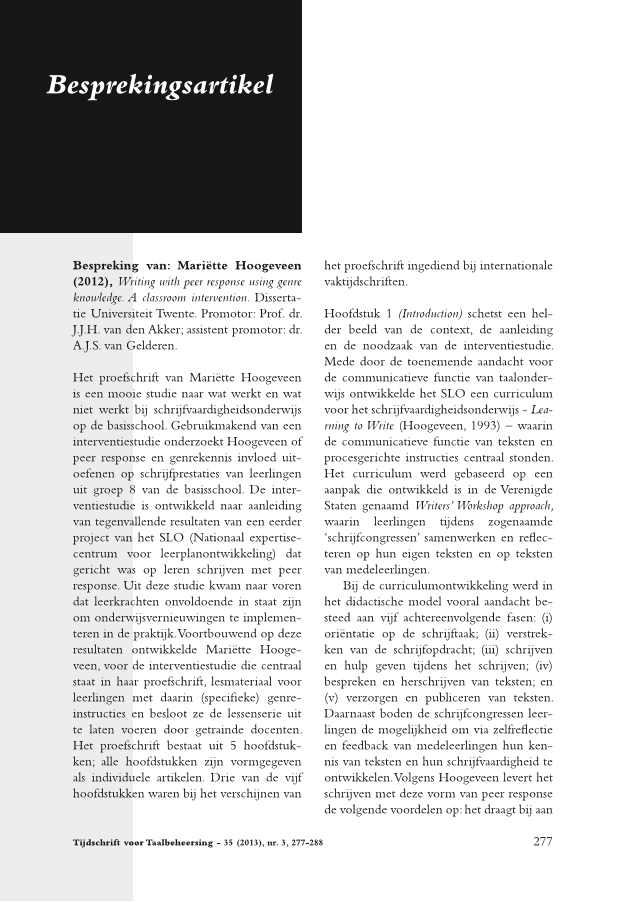 There is no abstract available.
© 2013 Amsterdam University Press