Volume 21, Issue 2, 2018
Tijdschrift voor Genderstudies

- Volume 21, Issue 2, 2018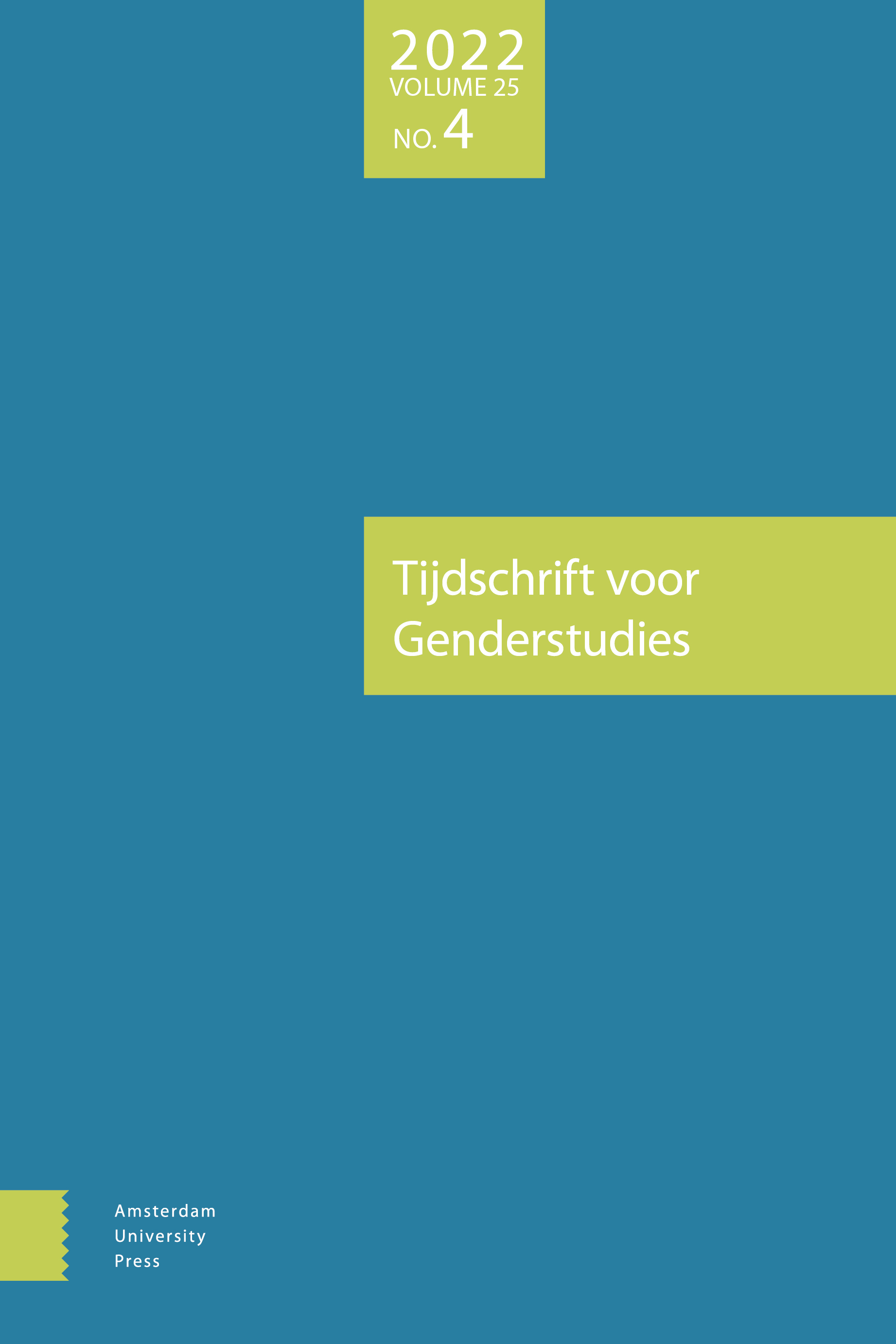 Language: English
More

Less

Abstract

Diversity in the workforce – in terms of social identity categories such as gender, race, ethnicity, age, and class – has become a prime concern for organisations in both the public and private sectors. Despite decades of equal-opportunities legislation and numerous initiatives, progress towards equality, diversity, and inclusion in organisations remains – at best – slow. Inequality in organisations seems to be an unbeatable seven-headed dragon that has a multitude of faces in different economic, social, and cultural contexts. In this essay, Marieke van den Brink questions whether we have the right swords or bravest heroines to beat this tenacious dragon of inequality. She proposes to unravel the complexity and polyvocality of change by distinguishing between inequality practices – the routinised organisational practices that produce inequality regimes – and equality practices – the planned change interventions aiming for gender equality. Greater insight into the ways that gender equality practices and gender practices interact with, conflict with, and anticipate each other can further our knowledge and understanding of the slow rate of change that gender equality policies have managed to achieve.
More

Less

Abstract

Teacher-student interactions have received increasing attention as a predictor of student educational outcomes. With regards to the underachievement of boys, observational studies have shown that boys receive more negative attention from their teachers than girls. In this mixed-method study, the relationship between teacher-student classroom interactions, students' perception of equity in the classroom, initial ability, and grade retention were analysed. Questionnaires and standardised ability tests for math and reading were administered to 6380 first-year secondary students. For a subsample of 129 students, fifteen-minute fragments of video-recorded lessons were coded. Information was gathered about students' certification (grade retention). Logistic regression analyses provide evidence for the higher likelihood of students with a lower sense of equity to receive a certificate forcing them to repeat the current year. The odds to repeat a year were also significantly higher in students that are more off task. Gender was no significant predictor and, based on the regression results of multiple models, it is hypothesised that gender effects might be mediated through sense of equity. The interaction of gender and socio-economic background (SES) was a significant predictor. High SES girls are less likely than high SES boys to repeat a year. No gender difference exists in students from low SES. Finally, lower mathematical ability was a significant predictor of grade retention.
More

Less

Abstract

This article examines the postgraduate Gender and Visual Culture seminar that we have been co-teaching as a team of two (and occasionally three) professors over a four-year period at the public National Autonomous University of Mexico. Throughout this seminar, we have embraced personal and collective experiences in the process of (un)teaching and (un)learning to explore the possibilities of a pedagogy of 'contagion by contact', both feminist and critical, encouraging creative formats.

Drawing from a range and diverse reflections, we seek to critically explore an amplified challenge of, and the need for, a collaborative and de(s)colon/ial/ising approach towards (un)teaching and (un)learning in the context of the public university as a contentious space of political engagement. This space requires a constant questioning of where to teach from (a politics of location), what to teach (culturally diverse and conflicting worldviews), and how to teach (critical and decolonising methodologies).
More

Less

Abstract

This article embraces an expanded notion of 'revitalisation' that goes beyond linguistics and challenges colonial epistemic violence. It acknowledges the poetical, ethical, and political dimensions of indigenous languages practices and their deep articulation with the recreation of community filiations. Finally, it discusses how decolonial perspectives must not only expand the understandings of indigenous languages and revitalisation, but also stretch the limits of Academia and knowledge validity.