Volume 36, Issue 2, 2014
Tijdschrift voor Taalbeheersing

- Volume 36, Issue 2, 2014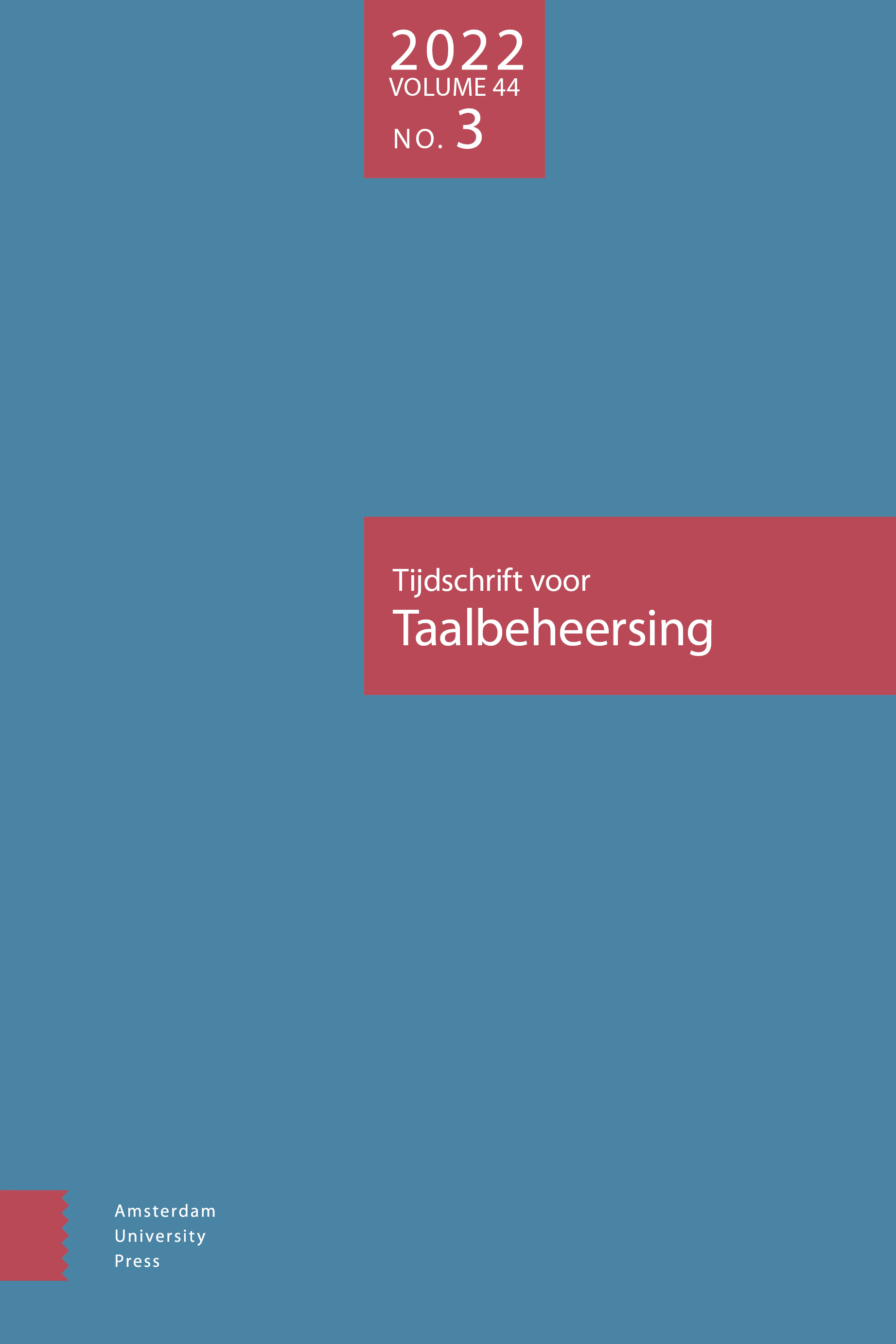 Language: English
More

Less

Abstract

This contribution deals with arguments that make an appeal to the arguer's own or someone else's behaviour in order to make the standpoint likely. Such arguments resemble descriptions of classical rhetorical plausibility topoi related to the conjectural status (concerning the issue whether the accused 'did or did not do it'). Today, argumentation studies hardly pay any attention to these kinds of argument. The few authors that do deal with them consider them as causal or symptomatic arguments. In this contribution it is argued that such a characterization does not cover all aspects of these arguments being relevant for their evaluation. Arguments in which an appeal to behaviour is made should be treated as arguments from authority and, at least partly, be evaluated as such. An overview of variants of behaviour-arguments is presented and it is shown which critical questions apply to each.
More

Less

Abstract

This study investigates the effects of thematic and topic sentence headings in business letters. In an experiment readers evaluated letters in which the headings were manipulated (no headings, thematic headings and topic sentence headings). The results show that letters with heading are valued higher than letters without headings. Topic sentence headings performed slightly better than thematic. No effect were found on retention of information.
More

Less

Abstract

The process of informalisation in newspapers is seen as an increase of subjectivity (Vis, 2011). The use of direct speech in newspapers is treated as a main characteristic of subjectivity. Whereas the quoted speech itself belongs to the domain of character or source subjectivity, the introducing linguistic element is part of the reporter subjectivity. The analysis has been concentrated on the final and medial position of the quotative relative to the quotation. The evidence from this corpus study of five Dutch newspapers from 1950-1 and 2001 shows that in the second half of the twentieth century the number and the variety of verbs introducing direct speech has increased rather significantly. This increase points to two elements of informalisation on behalf of the journalist: personalisation, the interpreting role of the journalist, and conversationalisation, the more lively interaction between reader and journalist.