Volume 36, Issue 3, 2014
Tijdschrift voor Taalbeheersing

- Volume 36, Issue 3, 2014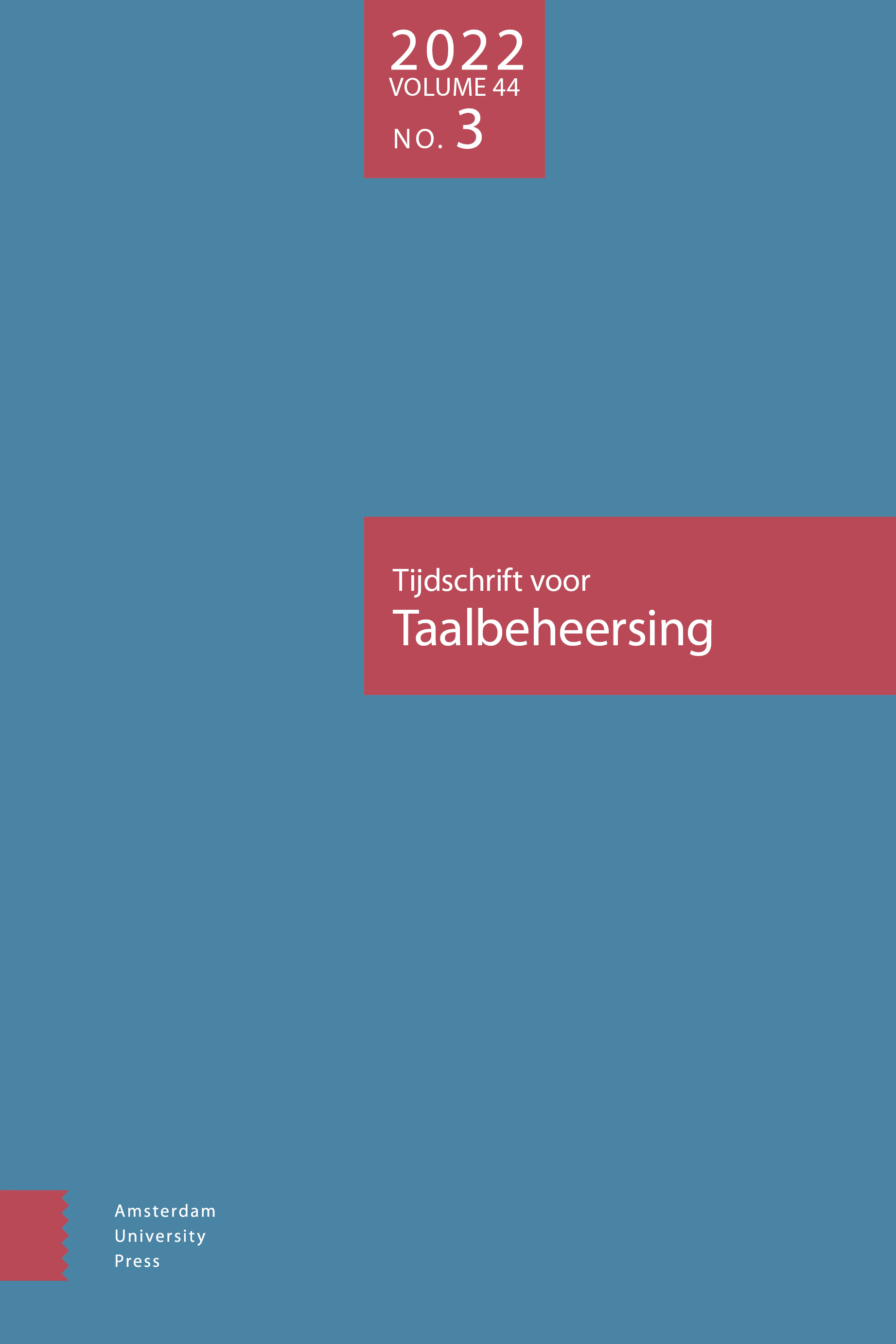 Language: English
More

Less

Abstract

Culture dependent appraisal of age thresholds for mammographic screening; the effectiveness of health communication in cross-cultural perspective

In previous empirical studies it was found that Dutch women could hardly be convinced by experimental health communication leaflets in which they were dissuaded to participate in systematic mammographic screening programs when they are younger than 50. In contrast, the far majority of the Dutch experimental participants accepted with enthusiasm the standpoint that women above 50 should go for a breast cancer screening every other year. The empirical research presented in this article is a replication of the Dutch studies, but now conducted in Ticino (Switzerland). Ticino is a culture that is quite different from Holland regarding the nature of preventive screening on breast cancer: systematic screening in Holland versus opportunistic screening in Ticino. Moreover, in Ticino the mass media pay far less attention to issues concerning breast cancer compared with those in Holland. As predicted, the Swiss participants were more susceptible for the persuasive attempts and experimental manipulations in the health communication leaflets.
More

Less

Abstract

Emotion in emergency calls: Emotion, responses, and effects

Call-takers in emergency call-centres report that one of their most difficult tasks is to deal with emotional callers since these have problems in collaborating to achieve the goal of the call, the quick and accurate gathering of required information. This investigation gives insight in the interaction between call-takers and emotional callers. First we map out callers' emotion acts. Then we look how call-takers respond to these acts. And finally we will discuss the effects of these responses on the emotional caller. The research data consist of 60 calls to the national Dutch emergency call-centre in Driebergen and the local emergency call-centre in Utrecht. After categorising the emotion acts it became clear that only two of them caused interactional problems. Crying callers do not stick to the rules of sequential organization. Screaming callers go against the rules of turn organization. Not only do callers behave differently, also call-takers respond differently to different emotion acts. Crying is more often responded to with sympathetic responses while screaming more often receives directives.
More

Less

Abstract

Sweet Temptations: A study into the effects of a fotonovela about diabetes on low-literates

In this experiment the effectiveness of a fotonovela for Dutch low-literates was assessed and underlying mechanisms that could account for possible persuasive effects were studied. The Entertainment Overcoming Resistance Model (EORM; Moyer-Gusé, 2008) served as a theoretical framework. The fotonovela that was used was a Dutch translation of the diabetes fotonovela 'Sweet Temptations' developed and tested in the US. Participants were 92 low-literates, randomly assigned to one of three groups: a group that read the fotonovela, a group that read a traditional diabetes brochure, and a control group that only answered questions about diabetes knowledge and behavioral intentions. Both the fotonovela and the traditional brochure produced more diabetes knowledge and stronger behavioral intentions than were measured in the control group. The fotonovela outperformed the traditional brochure in effects on diabetes knowledge. No support was found for propositions in the EORM concerning the role of mediators in the persuasive effects of processing a narrative message.