Volume 74, Issue 3, 2020
NTT Journal for Theology and the Study of Religion

- Volume 74, Issue 3, 2020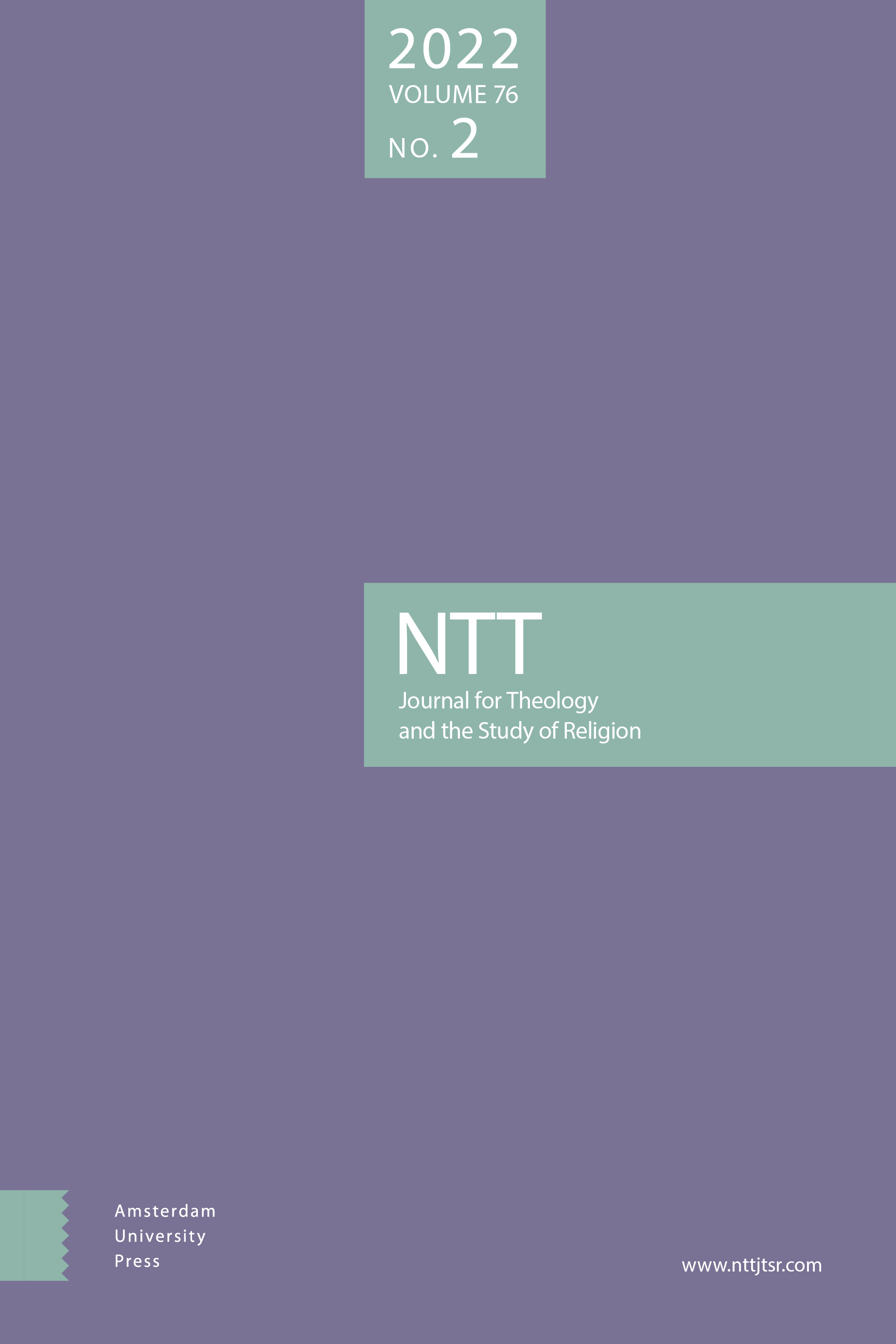 Language: English
More

Less

Abstract

This article revisits Theo van Baaren's (1912-1989) call for a 'systematic science of religion'. With this call Van Baaren urged Dutch scholars of religion to do away with the religionist biases of the phenomenology of religion, while retaining comparison as a cornerstone of the discipline. Unfortunately, Van Baaren's programme was never realized in the Netherlands, and Dutch study of religion became dominated instead by a particularist paradigm that, while producing eminent studies of individual religions, lacked an interest in theorizing religion in general. Deprived of a common object and aim, Dutch scholarship on religion has become fragmented, and Dutch scholars of religion have been in no good position to fend for themselves in face of institutional restructurings, budget cuts, and general hostility towards the humanities. With an eye to the Nordic countries I propose a reorientation towards a systematic science of religion à la Van Baaren as a way out of the academic and institutional crisis.
More

Less

Abstract

In a response to Markus Davidsen's article 'Theo van Baaren's Systematic Science of Religion Revisited: The Current Crisis in Dutch Study of Religion and a Way Out', this contribution first reviews Davidsen's claim of a crisis in the study of religion in the Netherlands, as compared to what he calls the 'systematic mentality' of the 'Nordic countries'. It then turns to the prescribed cure for the alleged ailment that Davidsen develops as an identity work for the study of religion. Over against Davidsen's attack on postcolonial and gender studies, this article argues for the necessity of critical theory and self-reflection in the academic study of religion. Attempts at uniting the study of religion under one conceptual umbrella are an indication of hegemonic processes that critical theory has rendered untenable. This article concludes that the academic study of religion should be embedded in an interdisciplinary frame of cultural studies.
More

Less

Abstract

The response to Markus Altena Davidsen's article 'Theo van Baaren's Systematic Science of Religion Revisited: The Current Crisis in Dutch Study of Religion and a Way Out' analyses the image of anthropology depicted in the article. It delineates the role anthropology plays in formulating Davidsen's vision for a new disciplinary identity and research agenda of a 'science of religion'. The response further questions if reanimating a research program from the mid-20th century is indeed the way forward for the discipline. The last part will discuss different views of comparison and its role in research on religion at large.
More

Less

Abstract

The author appreciates Davidsen's concern with the future of Religious Studies, but thinks that its strength lies in being an interdisciplinary field of study. The field has the potential to bring together scholars involved in the study of religion and demonstrate its relevance by generating insights into complex, relevant and pressing problems.
More

Less

Abstract

Reacting positively to Markus Davidsen's call for a Dutch programme of systematic study of religion, this response highlights certain points of discussion that should be considered moving forward. First of all, we should consider letting students get familiar with theories about religion earlier in the curriculum. Secondly, philological competences should not be placed above other methodological competences. Thirdly, our comparative methods should be informed by postmodernist critiques. Fourthly, we should be careful when applying cognitive theory by understanding its limitations. Finally, it remains unclear why methodological naturalism is the only way to move forward.
More

Less

Abstract

The study of religion exceeds the boundaries of the comparative, or systematic, study of religion in a strict sense. Markus Davidsen considers this a problem. Scholars of religion should unite in order to prevent particularism and protect the discipline against postmodern tendencies. Therefore, a solid foundation is needed. This response argues that in the contemporary context religion itself is dispersed. This situation may bring about the neglect of religion, but it also promotes the study of religion by researchers from various disciplines. This is not the problem that needs to be solved. Scientific progress is achieved by coherent and competing paradigms for research and education. It is this and the popularization of scientific knowledge that deserve our attention.
More

Less

Abstract

In this reply I engage with the response articles by Kocku von Stuckrad, Katja Rakow, Eric Venbrux, Arjan Sterken, and Kees de Groot. Noting where we agree, disagree, and seem to talk past each other, I clarify what I consider to be the subject matter and the fundamental problems and methods in the systematic study of religion.
More

Less

Abstract

G. Arnold's Impartial History of the Church and of Heretics (1699-1700) offered a radical-pietist view of church history, originating from Lutheranism. With its fundamental criticism of the church as an instrument of power, it deprived confessional 'partial' historiography of its foundations. Arnold insisted on the rehabilitation of persecuted and oppressed minorities. His work not only promoted the debate on the dependence of historiography on the historian's particular standpoint, but over a long period of time also inspired advocates and critics of a tolerant Christianity based on individual religious convictions. The work bears witness to the contribution of Pietism to the modern subjectivation and individualization of faith and religion.