Volume 74, Issue 1, 2023
Kerk en Theologie

- Volume 74, Issue 1, 2023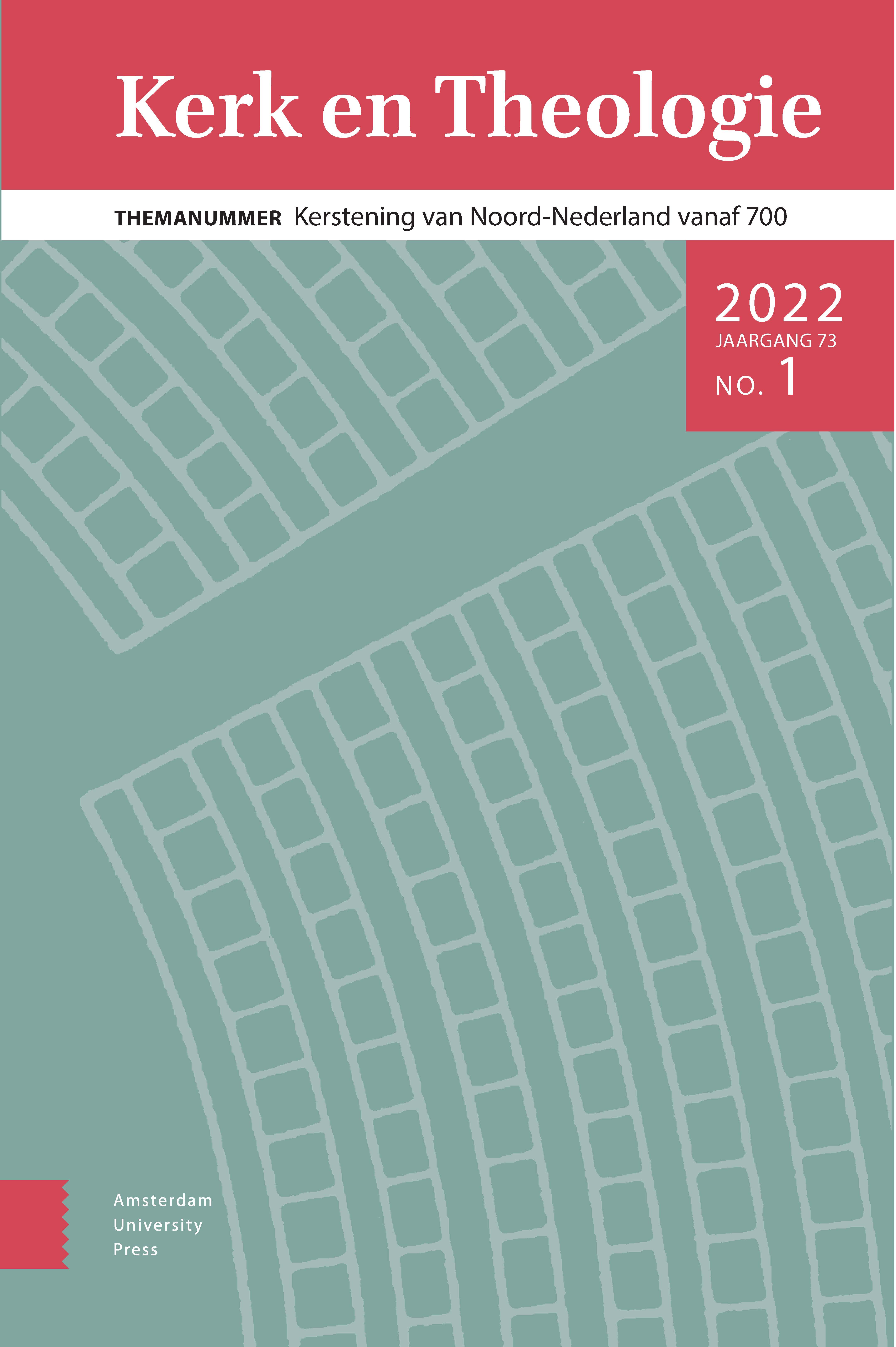 Language: Dutch
More

Less

Abstract

"Slave/maidservant of the Lord" - this is how Mary calls herself in response to the Angel Gabriel's announcement that she will give birth to the "Son of the Most High". This article explores the varied interpretations of this self-description in Luke 1:38.48 and reflects theologically on the hermeneutical problems of religious slavery metaphors in the Bible. Gender plays a crucial role here, as giving birth to a child by their lord was part of their destiny for many enslaved women in Antiquity and colonial history. Against this background, Mary's traditionally positively valued title "slave of the Lord" takes on ambivalent connotations and requires theological and hermeneutical reflection.
More

Less

Abstract

This article studies the exegesis of the bible by Isabella, an early 18th-century enslaved woman in the Dutch colony Suriname, whom the Reformed minister Jan Willem Kals (1700-1781) discusses in his main work Neerlands hooft- en wortel-sonde as an example of his assertion that black people can be Christians too. According to the report by Kals, Isabella uses the New Testament story of the Ethiopian eunuch (Acts 8:26-39) and a passage in John 8, to both criticize her white fellow-Christians for their behavior and to position herself as a true Christian.
More

Less

Abstract

The intertwinement of gender and religion in the struggle against slavery, both in Europe and in the colonies is central to this contribution. Was there a gendered action repertoire in the abolitionist movement that appealed to the protestant-Christian community? In the 19th century the deployment of 'humanist narratives' promoted the identification of women within the protestant churches with enslaved women as mothers and caregivers. However, the abolitionist representation and its Christian iconography of enslaved women, shows the simultaneous creation of hierarchy and distinction, alongside reciprocity and equality. The meaning of the church and religion in gendered forms of resistance or acceptance amongst enslaved people needs more attention.
More

Less

Abstract

In 1938, Barth expresses support for armed struggle against National Socialist rule. The letter causes great unrest in pacifist circles. Barth responds with a brochure in which he defends his view of war on biblical grounds. War, our enemy and the means we use in the process are human means. They should never be identified with God's final battle, his enemy and his means. Knowledge of Barth's choices and his conversation with the pacifists of his day can help us reflect on how we as Christians and as a church relate to the war now raging in Europe.