Lampas
Lampas
Tijdschrift voor Classici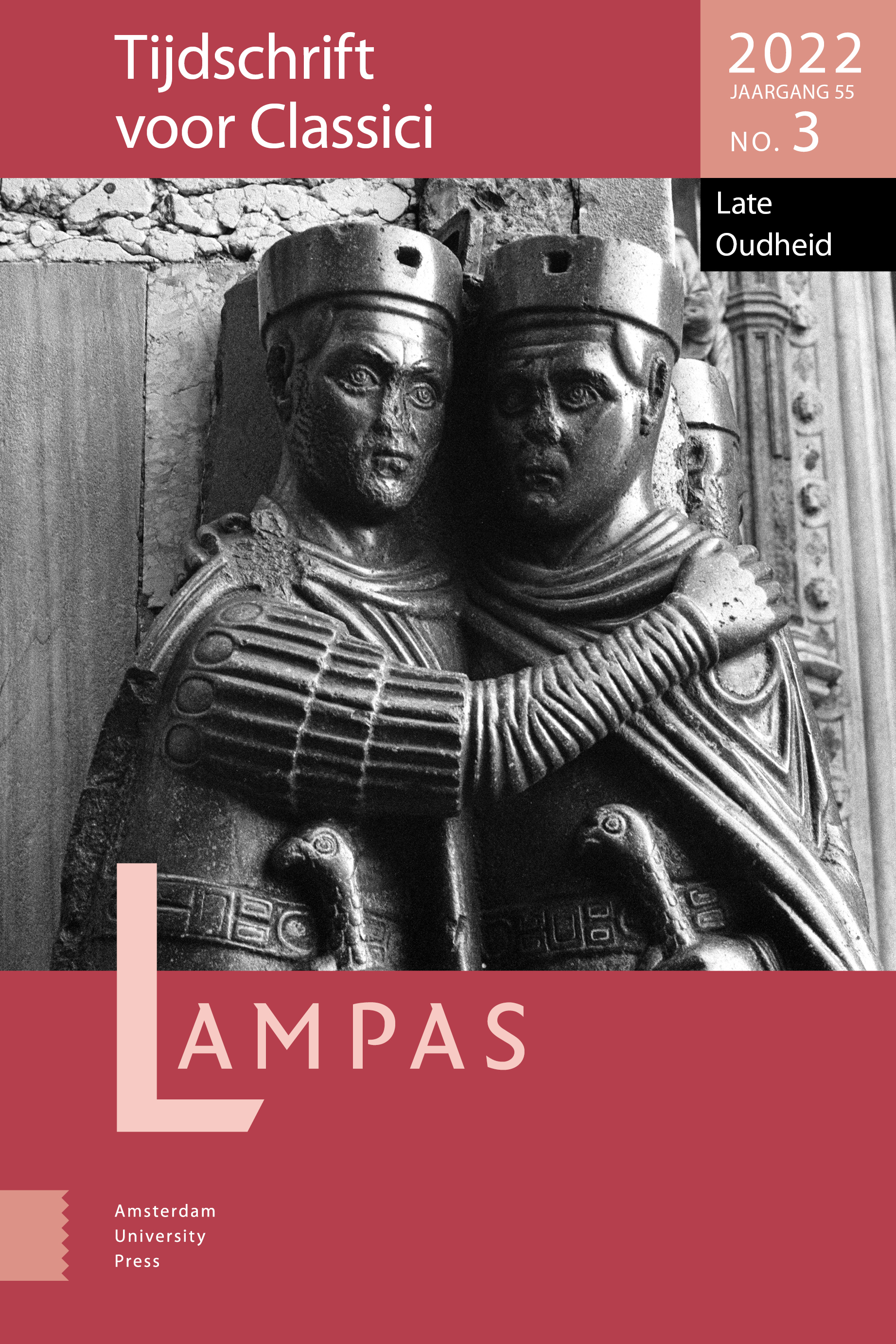 Lampas, tijdschrift voor classici is het Nederlandstalige wetenschappelijke tijdschrift voor de bestudering van de Grieks-Romeinse Oudheid. Sinds zijn oprichting in 1968 heeft Lampas als doel om een brug te slaan tussen enerzijds het onderzoeksveld en anderzijds docenten, studenten en overige geïnteresseerden in de wereld van de oude Grieken en Romeinen in al haar facetten, inclusief de doorwerking tot in de huidige tijd. Dit resulteert in een grote verscheidenheid aan bijdragen, van origineel onderzoek tot toegankelijke overzichten van de wetenschappelijke stand van zaken, en van themanummers en artikelen over actuele onderwerpen tot vakdidactische bijdragen voor gebruik in de klas.Meer over Lampas...

---
Lampas
is a Dutch-language journal for the study of Greek and Roman Antiquity, including Greek and Latin literature and linguistics, Ancient Philosophy and History, Classical Archaeology, Reception Studies as well as the teaching of Classical languages and culture in secondary schools.
---
Redactie: 
Rutger Allan, Lucinda Dirven, Jaap-Jan Flinterman, Lidewij van Gils (voorzitter), Mark Heerink, Michiel van der Keur, Hugo Koning, Marijne de Ferrante-Molenaar, Remco Regtuit, Sofie Remijsen.. 
| | |
| --- | --- |
| Frequency | 4 nummers / jaar |
| Coverage | 2019 - |
| Language | Dutch |
| | Active |
| Collection(s) | |