History
History
/content/history
History
OK
Cancel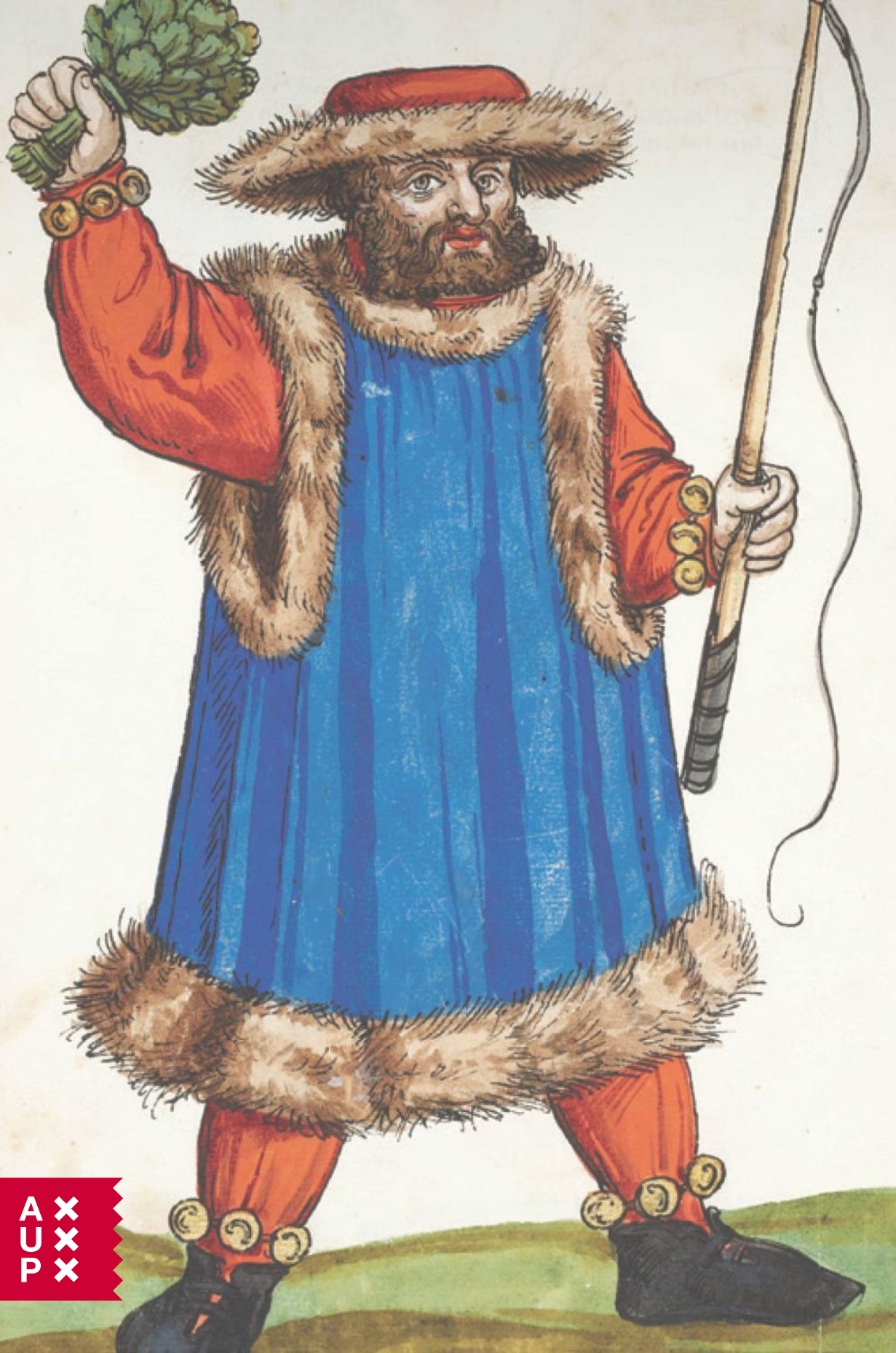 More

Less

Het jaarboek Beiaard- en klokkencultuur in de Lage Landen (BKL) publiceert redactie-reviewed artikelen over de beiaard- en klokkencultuur en het daaraan gerelateerde materiële en immateriële erfgoed. Deze artikelen vormen de output van academisch en artistiek onderzoek binnen de domeinen geschiedenis, musicologie, sociologie, antropologie, historisch geïnformeerde uitvoeringspraktijk (HIP), erfgoed, cultuurwetenschappen, campanologie. De focus ligt op de Lage Landen, maar ook bijdragen over de klokken- en beiaardcultuur in andere landen kunnen in aanmerking komen voor publicatie.


---

The yearbook Carillon and Bell Culture in the Low Countries (BKL) publishes editorial board-reviewed articles on the subject of carillon and bell culture in the Low countries and related material and immaterial heritage. These articles form the output of academic and artistic research in the areas of history, musicology, sociology, anthropology, historically informed performance (HIP) practice, heritage, cultural sciences, and campanology. Although the main focus is on the Low Countries, contributions on carillon and bell culture in other countries will also be considered for publication.

More

Less

DNK 

is de vinger aan de pols van de Nederlandse kerkgeschiedenis na 1800. Met originele studies, nieuwe bronnenpublicaties, kritische boekbesprekingen en nuttige informatie wordt de lezer de actuele stand van zaken op het gebied van kerk- en religiegeschiedenis geboden.

Meer over DNK...

Redactie: 

George Harinck (editor-in-chief), Leon van den Broeke, Mirjam Hofman (secretary), Dirk van Keulen, Gert van Klinken, Elza Kuyk, Leo Mietus, Herman Noordegraaf, Vefie Poels, Arnold Smeets, Lodewijk Winkeler, Rolf van der Woude.

More

Less

Het jaarboek

De Achttiende Eeuw

is vanaf 2017 de opvolger van het gelijknamige tijdschrift, opgericht in 1968, en biedt een zo breed mogelijk beeld van de achttiende eeuw.

 De Achttiende Eeuw

bevat bijdragen op het vlak van de literatuur, architectuur, muziek en kunst, filosofie, religie en andere aspecten van culturele, politieke, sociale en economische geschiedenis van de lange achttiende eeuw (1670-1830), zonder enige geografische beperking.

Meer over dit jaarboek...

Redactie:

 Sarah J. Adams, Elwin Hofman, Jeannette Kamp, Christophe Madelein, Angelie Sens, Marleen de Vries.

More

Less

De Moderne Tijd

is een uniek platform voor het interdisciplinaire academisch onderzoek naar de Nederlandse cultuur in brede zin: beeldende kunst, architectuur, literatuur, geschiedenis, muziek. Het tijdschrift biedt een breed scala van toegankelijk geschreven wetenschappelijke artikelen die ook interessant zijn voor een niet-wetenschappelijk leespubliek. Door de periode 1780-1940 te bestrijken kunnen er lange lijnen in de culturele geschiedenis zichtbaar worden gemaakt, zowel van ontwikkeling als van continuïteit. Daarmee wordt de relevantie van een verleden dat inmiddels één of twee eeuwen achter ons ligt, duidelijker.

Meer informatie...

Redactie: 

Babs Boter, Miel Groten, Rutger Helmers, Evelien Jonckheere, Manon van der Mullen, Ben de Pater (redactiesecretaris), Paul Reef (eindredacteur), Tom Sintobin, Leonieke Vermeer,Jeroen van Zanten.

More

Less

Het Jaarboek voor Nederlandse boekgeschiedenis publiceert Nederlands- en Engelstalige artikelen op het gebied van de boekgeschiedenis van de Lage Landen in alle perioden. Het Jaarboek richt zich op een breed publiek van onderzoekers, bibliofielen en specialisten in het boekenvak of de erfgoedsector en verwelkomt gevarieerde benaderingen van de materialiteit van het boek, waaronder bijvoorbeeld paleografie, miniatuurkunst, leescultuur, collectievorming en digitale ontwikkelingen. Wetenschappelijke bijdragen worden beoordeeld via dubbelblinde peer review. Een essayistische en prettig leesbare schrijfstijl wordt bovendien bijzonder gewaardeerd omdat het Jaarboek ook het verenigingsperiodiek is van de Nederlandse Boekhistorische Vereniging.



---

The Yearbook for Dutch Book History publishes articles in the Dutch and English language on all aspects of the book history of the Low Countries. The Yearbook is aimed at a broad spectrum of readers, including scholars, bibliophiles and specialists in the library and heritage sectors. The Yearbook welcomes contributions on varied methodologies of book history, ranging from studies on the materiality of the book, paleography and visual culture, to readers and readership, libraries and book collecting and digital developments in the realm of the book. Scholarly contributions are subject to double-blind peer review. An accessible and narrative style of writing is especially valued, given that the Yearbook also functions as the journal of the Dutch Book Historical Association (NBV).






More

Less

Lampas, tijdschrift voor classici

is het Nederlandstalige wetenschappelijke tijdschrift voor de bestudering van de Grieks-Romeinse Oudheid. Sinds zijn oprichting in 1968 heeft

Lampas

als doel om een brug te slaan tussen enerzijds het onderzoeksveld en anderzijds docenten, studenten en overige geïnteresseerden in de wereld van de oude Grieken en Romeinen in al haar facetten, inclusief de doorwerking tot in de huidige tijd. Dit resulteert in een grote verscheidenheid aan bijdragen, van origineel onderzoek tot toegankelijke overzichten van de wetenschappelijke stand van zaken, en van themanummers en artikelen over actuele onderwerpen tot vakdidactische bijdragen voor gebruik in de klas.

Meer over Lampas...

---

Lampas

is a Dutch-language journal for the study of Greek and Roman Antiquity, including Greek and Latin literature and linguistics, Ancient Philosophy and History, Classical Archaeology, Reception Studies as well as the teaching of Classical languages and culture in secondary schools.

---

Redactie: 

Rutger Allan, Bert van den Berg, Jaap-Jan Flinterman, Mark Heerink, Michiel van der Keur, Hugo Koning, Suzanne Luger, Stephan Mols, Kokkie van Oeveren, Remco Regtuit, Sofie Remijsen, Rodie Risselada (voorzitter). 

More

Less

Pro Memorie. Bijdragen tot de rechtsgeschiedenis der Nederlanden

bevat naast artikelen over de rechtsgeschiedenis van de oude Nederlanden en de voormalige overzeese gebieden van Nederland en België ook recensies, interviews, necrologieën en biografieën van belangrijke rechtshistorici uit het Nederlandse taalgebied.

---

Redactie:

Bram Van Hofstraeten en Paul Brood.

 

Meer informatie over Pro Memorie

More

Less

Studia Rosenthaliana

is the world's only scholarly journal on the history, culture and heritage of the Jews in the Netherlands, its colonies and diasporas. It was established by the Bibliotheca Rosenthaliana, University of Amsterdam, in 1967 and covers a wide variety of subjects. Studia Rosenthaliana is a double-blind peer-reviewed fully "diamond" open access English-language journal.

More about Studia Rosenthaliana...Editors: 

Rachel Boertjens, Bart Wallet, David Wertheim, Irene Zwiep

More

Less

Tijdschrift voor Geschiedenis (Journal of History) is the only Dutch academic, peer-reviewed history journal that covers the history from antiquity until now, both Dutch and non-Dutch. Tijdschrift voor Geschiedenis is a general historical journal, which means that it is a publication for all disciplines within history and related disciplines. The journal is a publication for everyone interested in history.  

More about this journal...

---

Tijdschrift voor Geschiedenis

(TvG) is het enige Nederlandse historisch-wetenschappelijke tijdschrift dat de hele geschiedenis van de Oudheid tot het heden bestrijkt en daarbij aandacht besteedt aan zowel Nederlandse als niet-Nederlandse geschiedenis. TvG beoogt ook een algemeen wetenschappelijk tijdschrift te zijn, dat wil zeggen een tijdschrift dat een podium biedt voor alle disciplines binnen de historische wetenschap en aanverwante wetenschappen. Het tijdschrift richt zich op een brede doelgroep van historici en historisch belangstellenden. Op die manier biedt het een cruciale brugfunctie tussen enerzijds het internationale onderzoeksveld en anderzijds geschiedenisstudenten en -docenten, en een anderszins geïnteresseerd publiek.

Meer over dit tijdschrift...

Editors: 

Claire Weeda, Nadia Bouras, Anne-Laure Van Bruaene, Martijn Eickhoff, Liesbeth van de Grift, Babette Hellemans, Susan Hogervorst, Marijke Huisman, Pieter Huistra, Samuël Kruizinga, Jacco Pekelder, Anne Petterson, Daniëlle Slootjes, Christianne Smit, Lieke Smits, Tim Soens, Werner Thomas, Georgi Verbeeck.

More

Less

Het

Tijdschrift voor Historische Geografie

(THG) is hét vaktijdschrift over de geschiedenis van het Nederlandse cultuurlandschap, inclusief de steden. Het  is rijk geïllustreerd met kaarten, foto's, prenten en schilderijen. THG biedt een podium aan zowel jonge als ervaren auteurs die onderzoek doen naar de historisch-ruimtelijke ontwikkeling van stad en land. Daarnaast signaleert het tijdschrift door middel van vaste literatuur- en berichtenrubrieken actuele ontwikkelingen, zowel binnen de historische geografie als op het snijvlak met aanpalende vakgebieden zoals de stedenbouw- en architectuurgeschiedenis, de archeologie en de planologie.

Meer over THG...

---

Tijdschrift voor Historische Geografie

(THG) is the leading journal on the history of Dutch cultural landscapes, including urban areas. The publication is richly illustrated with maps, photos, prints and paintings. THG offers a stage to both young as well as experienced authors who carry out research on the historical-spatial development of provincial and urban areas. In periodic literary and commentary sections, the journal also traces current developments in the field of historical geography and its intersection with related fields such as urban studies, the history of archeology, archeology and regional planning.

More about THG...

Editors: 

Jaap Evert Abrahamse, Henk Baas, Sonja Barends, Thomas van den Brink (editorial office), Linde Egberts, Marcel IJsselstijn, Menne Kosian, Hans Renes, Ingwer Walsweer.

More

Less

Trajecta. Religion, Culture and Society in the Low Countries

publishes peer reviewed articles on the historical dynamics between religion, culture and society in the Low Countries (Belgium and the Netherlands), and the related heritage. The journal pays attention to all confessional and religious traditions that played a role in the Low Countries and its (post-)colonial history and heritage. From 2019 onwards

Trajecta

focuses on the modern history of religion (Christianity, Judaism, Islam, 'new' religions) and the accompanying processes of transformation.

More about Trajecta...

---

Trajecta. Religion, Culture and Society in the Low Countries

publiceert peer reviewed artikelen over de historische dynamiek tussen religie, cultuur en samenleving in de Nederlanden en het gerelateerde erfgoed. Het tijdschrift besteedt aandacht aan alle confessionele en religieuze tradities die in de geschiedenis van de Nederlanden en de (voormalige) koloniën een rol hebben gespeeld. Vanaf 2019 focust

Trajecta

zich vooral op de moderne geschiedenis van religie (christendom, jodendom, islam en 'nieuwe' religies) en op transformatieprocessen daaromtrent.

Meer over Trajecta...

Editors: 

Kim Christiaens, George Harinck, Koos-jan de Jager, Hans Krabbendam, Umar Ryad, Kristien Suenens, Bart Wallet.