Tijdschrift voor Geschiedenis
Tijdschrift voor Geschiedenis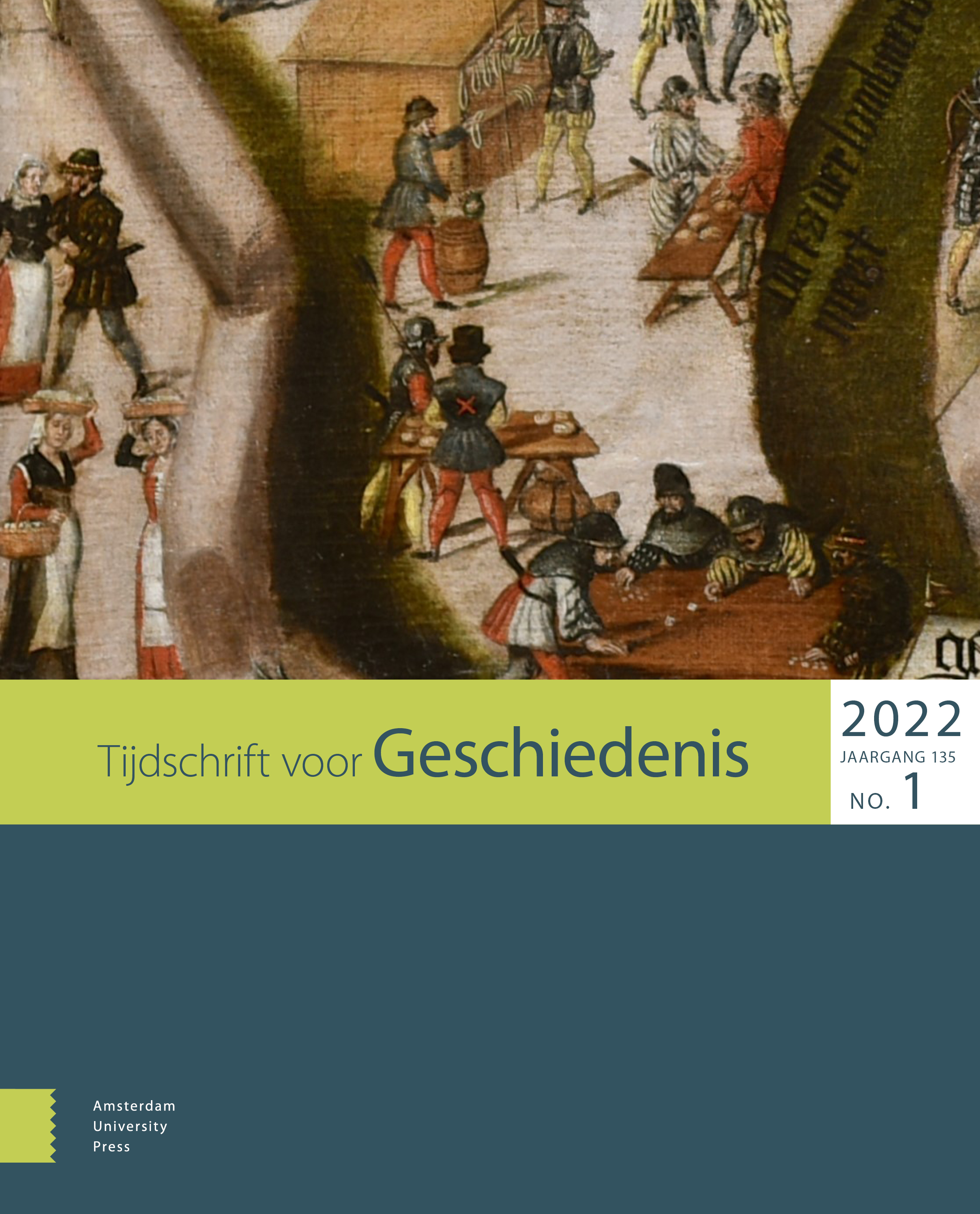 Tijdschrift voor Geschiedenis (Journal of History) is the only Dutch academic, peer-reviewed history journal that covers the history from antiquity until now, both Dutch and non-Dutch. Tijdschrift voor Geschiedenis is a general historical journal, which means that it is a publication for all disciplines within history and related disciplines. The journal is a publication for everyone interested in history.   More about this journal...
---
Tijdschrift voor Geschiedenis
(TvG) is het enige Nederlandse historisch-wetenschappelijke tijdschrift dat de hele geschiedenis van de Oudheid tot het heden bestrijkt en daarbij aandacht besteedt aan zowel Nederlandse als niet-Nederlandse geschiedenis. TvG beoogt ook een algemeen wetenschappelijk tijdschrift te zijn, dat wil zeggen een tijdschrift dat een podium biedt voor alle disciplines binnen de historische wetenschap en aanverwante wetenschappen. Het tijdschrift richt zich op een brede doelgroep van historici en historisch belangstellenden. Op die manier biedt het een cruciale brugfunctie tussen enerzijds het internationale onderzoeksveld en anderzijds geschiedenisstudenten en -docenten, en een anderszins geïnteresseerd publiek.
Meer over dit tijdschrift...
Editors: 
Claire Weeda, Nadia Bouras, Anne-Laure Van Bruaene, Susan Hogervorst, Kevin Hoogeveen, Pieter Huistra, Samuël Kruizinga, Daniëlle Slootjes, Christianne Smit, Tim Soens, Werner Thomas, Laurien Vastenhout, Georgi Verbeeck, Leonieke Vermeer, Maartje van Gelder, Arjan Nobel, Klaas van Gelder, Eden Dijkstra.
Call for Papers 2023