Volume 27, Issue 1, 2020
FORUM+

- Volume 27, Issue 1, 2020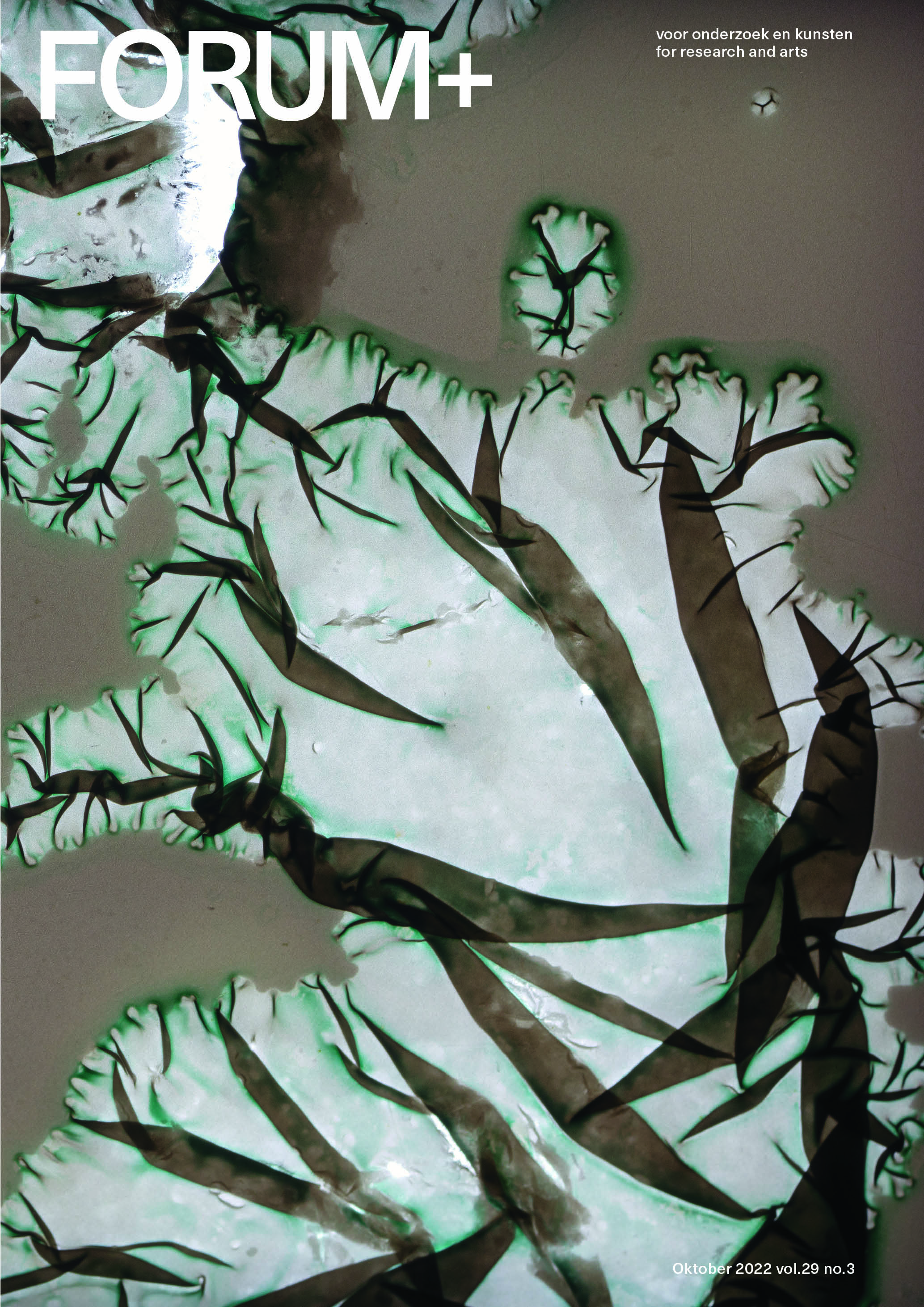 Language: English
More

Less

Abstract

 

In this article, Hanka Otte and Pascal Gielen examine the difference between community art and commoning art. They argue that community art, like social art, is subsidised in part because it reinforces the societal status quo. Because commoning art, by contrast, not only commits itself to the social, but to the political as well, it tends to fall between the cracks of the current cultural policy. According to Otte and Gielen, this policy turns a blind eye on politics, presuming that only art that is consumed by as many individuals as possible is of any public value. Our cultural policy puts personal taste or art's personal effect centre stage, thus ignoring the many things art has to offer the community. Hence the author's plea for a commoning cultural policy that provides only a framework and that lets artists develop autonomously.
More

Less

Abstract

Recent debates about urban development are dominated by the desire, expressed by individual residents and citizen movements alike, to weigh in on the policymaking – and not only in election periods. This challenges both governments and citizen movements to come up with ways to give a voice to this greater diversity of people and groups. Using the intervention De Eendagspartij (The One-day Party), Niek Kosten and Liesbeth Huybrechts explored how designers can help make room for a bigger variety of voices in the debate about and in the city. In particular, the authors explored the use of a certain design that takes as its starting point the daily lives of political parties, resident groups and people in the city in general, and the way they graphically express themselves on certain themes. They labeled this 'vernacular design'.
More

Less

Abstract

 

This audiovisual essay originated in an experiment at the crossroads of language, image and audio. The pictures shot by photographer Ingrid Leonard are presented alongside text fragments written by Katharina Smets, and sounds and music created by Inne Eysermans. Together, they form The Space Between, a multimedia collective that creates an associative space that is not only personal but also draws on the collective memory.
More

Less

Abstract

 

Why is it still hard today to capture two bodies with a different skin colour together? Why do black performers experience so many problems with make-up and lighting on film sets? How come it is hard for filmmakers without a strictly Belgian background to get financial support for their projects? These are just some of the blind spots in filmmaking exposed by PRISM (2020). With PRISM, three filmmakers with a different skin colour, An van. Dienderen, Rosine Mbakam and Eléonore Yameogo, take on the task of 'decolonising cinematography'. The result is a 'gesamtkunstwerk' that builds on the idea that the medium film favours white skins over darker skin tones, both technologically and ideologically. Liesje Baltussen and Steff Nellis entered into conversation with the makers of PRISM in various ways, ultimately creating a collective work of art in which they try to make every voice heard – and that includes yours, dear reader.
More

Less

Abstract

 

Mantle of the Expert uses drama as a learning tool. This educational approach was developed in the UK and is gaining a foothold in Flanders too. The main idea behind Mantle of the Expert is that pupils complete their curriculum by acting as if they are a group of experts: scientists in a laboratory, archaeologists digging up a tomb, a rescue team facing a natural disaster … They take on the mantle of an expert and create a fictional world together with their teacher. Subsequently, they are cast to perform an important task for a client. Bob Selderslaghs introduced this method in Flanders, expanding it from a learning tool to a learning objective through participatory action research. He lists several prerequisites to help theatremakers and teaching artists turn young participants into full-fledged contributors to the artistic research and creation process.
More

Less

Abstract

 

In the aftermath of the Bologna process, most conservatories in Europe spent considerable effort on the integration of research in their curricula. In this article , Paul Craenen reflects upon what has been achieved in recent years, but most of all speculate about what is yet to come. His focus will be on current approaches to research at Dutch music conservatories and is in particular inspired by recent curriculum reforms at the Royal Conservatoire The Hague, where Craenen holds a position as a research professor. However, he hopes that these reflections will have relevance for other countries as well, despite differences in educational cultures and research policies.