Volume 28, Issue 1, 2021
FORUM+

- Volume 28, Issue 1, 2021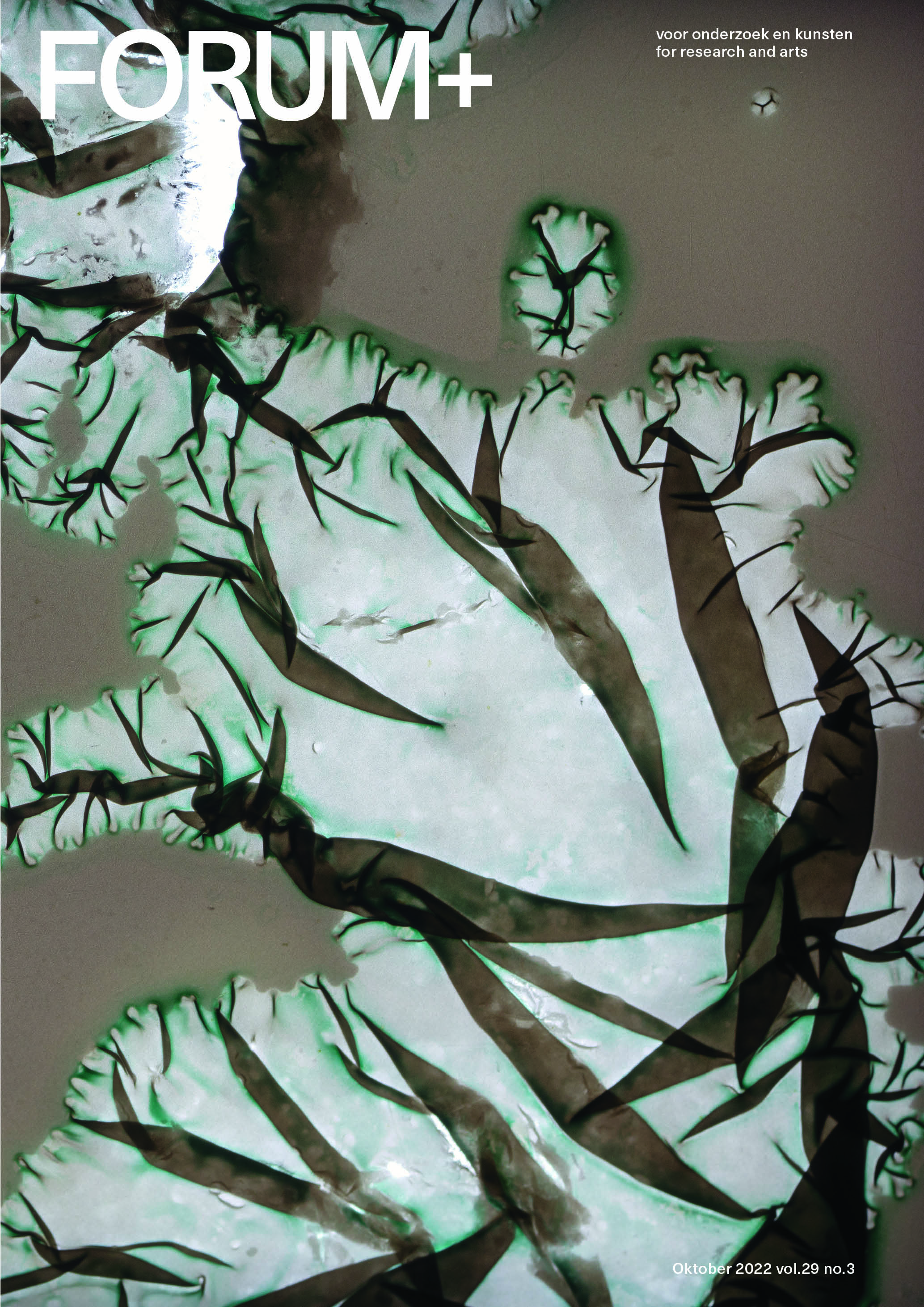 Language: English
More

Less

Abstract

 

'The (Burea)Creative Age' is part of visual artist Sarah Hendrickx' doctoral research project. It is a preliminary text for a documentary film that displays the fictionality of the research centre meandmywork within a distorted time and space. the research constitutes a parafiction about the identity of creativity that connects our future world with the way we live now. Whether the research centre and its story are considered to be the truth is of secondary importance. What matters is gaining insight into the extent to which we have accepted the conditions in which creativity is used and understanding how this can affect our way of thinking and working.
More

Less

Abstract

 

In this essay, Louis Volont explores the political potency of 'common space' through the work of the Berlin-based architecture collective Raumlabor. The ambiguous relationship between artistic practice and political action will be assessed in Raumlabor's projects of 'JuniPark' and 'Floating University'. Finally, illegality and ambiguity are suggested as levers for the further politicisation of activist artistic practice.
More

Less

Abstract

 

Apart from an oeuvre of some hundred opus numbers, the blind Ghent-based composer Irène Fuerison (1875-1931) barely left a trace. This means that she is completely unknown today – and unjustly so. Pauline Lebbe went looking for her story and reconstructed her biography.
More

Less

Abstract

 

In the 21st century, the performance practice in New Music Theatre has heavily diversified; little has been written, however, from the perspective of the actor-musician. This article focuses on the development of Silencio, a co-created New Music Theatre piece for a trumpeter-actor. It charts the artistic processes that occur between the instrumentalist-actor and the composer and establishes a theoretical framework for the development of creative processes in multidisciplinary co-creations.
More

Less

Abstract

 

This article zooms in on the Ghost Trance Music compositions by the American composer Anthony Braxton. Simultaneously, it gives a broader perspective on Braxton's oeuvre as a whole, as well as offering critical observations on the canon of post-war western art music.
More

Less

Abstract

 

Under pressure of declines in the cultural sector, many classical music organisations are reacting similarly with a turn towards predictability regarding both organisational model and artistic output. Through a single-case-study of the business model of artist-run music venue Splendor Amsterdam, this paper explores the internal architecture of an alternative practice that is designed to unlock possibilities for artistic innovation in the most unrestricted form.