Volume 29, Issue 3, 2022
FORUM+

- Volume 29, Issue 3, 2022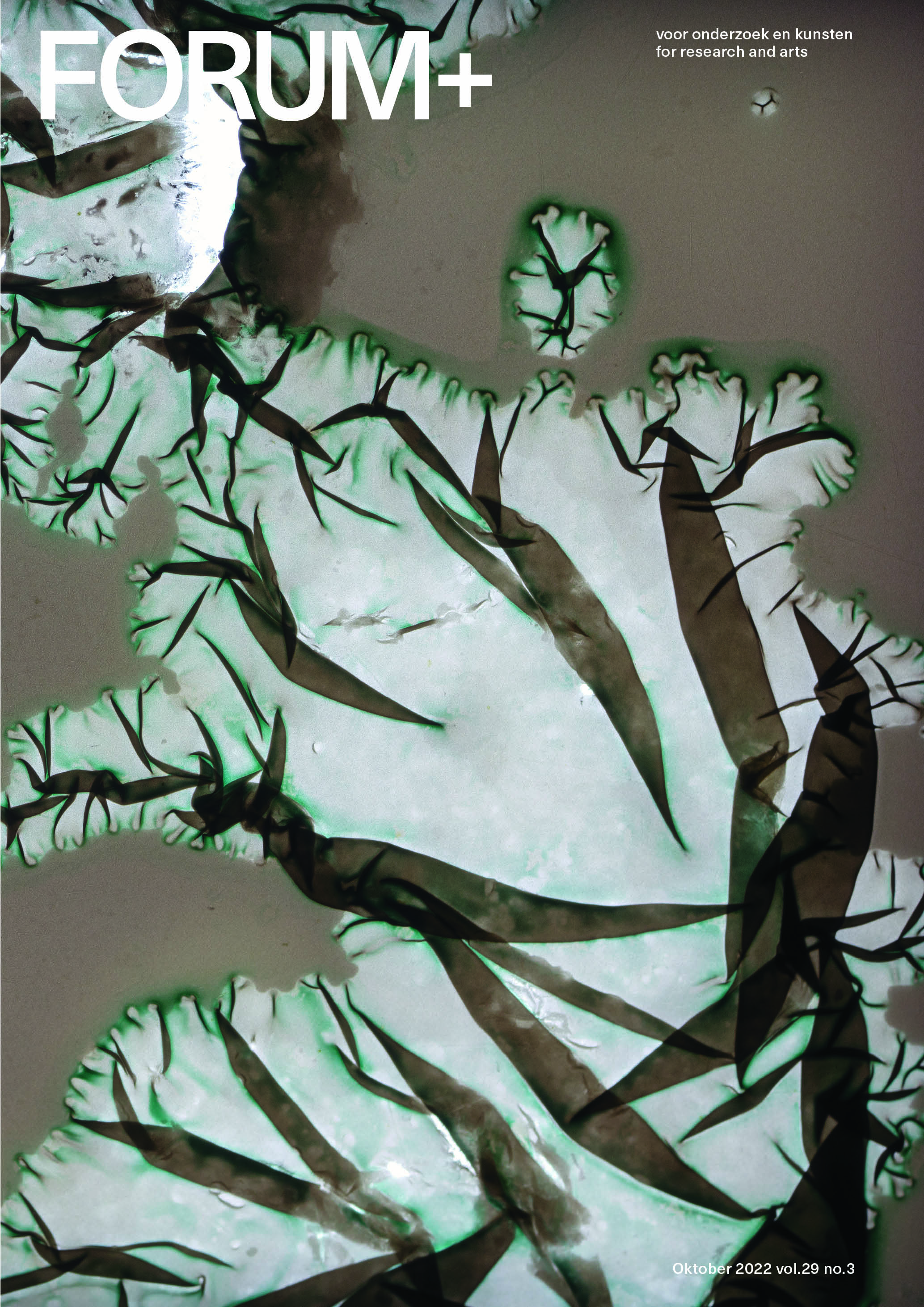 Language: Dutch
More

Less

Abstract

The guide Waarden voor een nieuwe taal presents recommendations, suggestions, guidelines and examples that should result in a widely supported use of inclusive language by all possible actors within the Dutch arts and culture sector. In this article, Sofie Decock and Sarah Van Hoof frame and comment on the guide based on their expertise as linguists.
More

Less

Abstract

By engaging fiction as a method, Charlotte Vanhoubrouck brings queen Marie-Louise of Orléans's (1812-1850) lost sentimental jewellery back to life. Vanhoubroeck has been conducting art-historical research on Louise's jewellery for several years. The pragmatic descriptions of these pieces in archive documents appeal to Vanhoubroeck's artistic imagination and encourage her to create. With these renewed jewels, she reactivates the quiet and sentimental sensibility of the first Belgian queen.
More

Less

Abstract

Nina Lykke and Risk Hazekamp found each other in their love of micro-organisms, especially Diatoms and Cyanobacteria. A warm digital exchange followed, both in words and images, in which the voices of Nina and Risk eventually merged into one shared 'I'. A speculative, passionate conversation shaped up, investigating the precarious conditions of life and death on the planet, and figuring out pathways towards more joyful and ethical co-becomings with the planet body than Anthropocene extractivism can offer.
More

Less

Abstract

In this essay, Mirjam van Tilburg delineates a shift in the craftsmanship of art teachers in corona's first year of crisis. Together with ten art subject teachers, she occupied artist studios in Tilburg and Rotterdam to de-automate and scrutinize teaching practices. The crisis elucidated the discrepancy between how the education system approaches art teachers and what they themselves require. In those studios, they had one mainstay: being art teachers-savants.
More

Less

Abstract

This article focuses on the first concerto for saxophone, written in 1902 by Belgian musician Paul Gilson and dedicated to the famous American amateur saxophonist Elise Hall. With both contextual and artistic arguments, Kurt Bertels wants to show that Hall did not order or perform the work herself, even though Gilson dedicated the concerto to her. In this way, Bertels sheds new light on an important document in saxophone history, as well as on the function of commissioned works.