Volume 27, Issue 1, 2020
Queeste

- Volume 27, Issue 1, 2020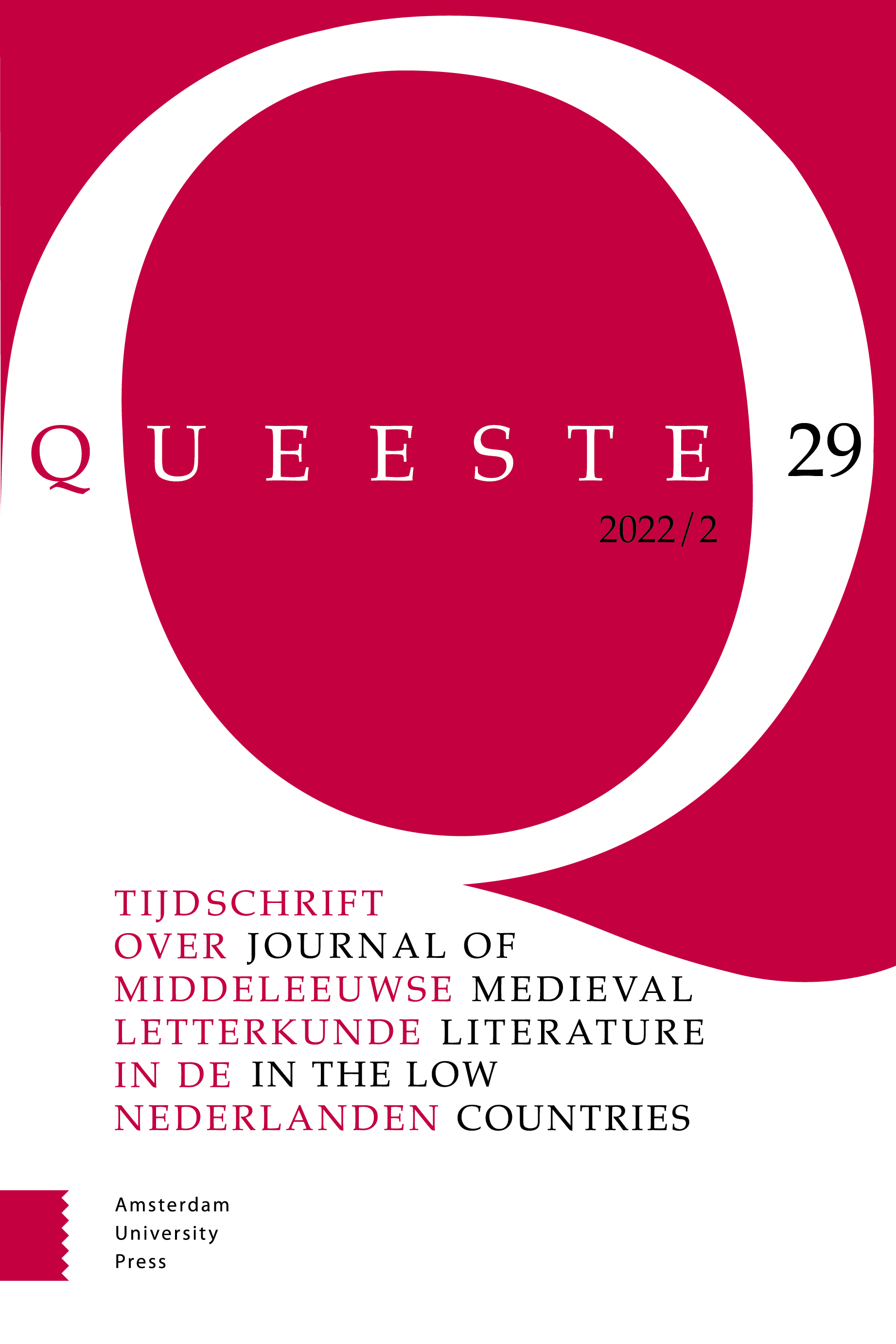 Language: Dutch
More

Less

Abstract

This article examines the concept of kingship in the Middle Dutch Roman van Walewein, a thirteenth-century Arthurian romance from Flanders, by analyzing the roles of the six different kings in the work from different perspectives. The rulers are studied based on their depiction within the story in relation to historical views on kingship, their actions in relation to the narrative's plot, and finally their role as king in relation to the narrative's hero, Walewein. This analysis lays bare a pattern in which problematic aspects of kingship are connected to the different rulers, resulting in a lack of social order that needs to be restored by Walewein, whom in doing so proves his excellence and fitness to rule as a king himself. These problematic aspects include a lack of measure from the kings, the frustration of social integration at their courts, and finally their common use of the 'don contraignant' motif in a negative manner. In this light, I argue that the Roman van Walewein can be read as a type of 'mirror for princes'.
More

Less

Abstract

The Special Collections department of the University of Antwerp Library recently acquired a small fragment of Jacob van Maerlant's Wapene Martijn ('Alas, Martijn', the first of Maerlant's three Martijns). This new fragment – Ant – can be dated in the last quarter of the fourteenth century or around 1400. Comparison with other text witnesses, brings to light that Ant stems from a quire of six bifolia with the three Martijns that functioned autonomously as a self-contained booklet. The lay-out is exactly the same as in text witnesses Br and Ge and a now lost fragment in Leuven. This suggests that these booklets were produced in series.
More

Less

Abstract

The Royal Library of Belgium (kbr) has opened a new permanent museum showcasing the historical core of its collections: the luxurious manuscript library of the dukes of Burgundy. Centred around a late medieval chapel that is part of kbr's present-day building, the museum introduces visitors to medieval book production, the historical context of the late medieval Low Countries, and the subject matter of the ducal library. The breadth of the dukes' (and their wives'!) interests is reflected in the manuscripts that have come down to us, ranging from liturgical books over philosophical treatises to courtly literature. The Museum places late medieval book production squarely in its historical and artistic context. Visitors are not only introduced to the urban culture that provided a fruitful meeting place between artists, craftsmen, and patrons, but also to the broader artistic culture of the late Middle Ages. By presenting the manuscripts in dialogue with other forms of art such as panel paintings and sculpture, the exhibition stresses that artists at times moved between various media (e.g. illumination and painting) and were influenced by iconography in other forms of art.