Article
oa

Weer een nieuwe stap in de ontsluiting van het VOC-archief - Om Prakash, The Dutch factories in India. A collection of Dutch East India Company documents pertaining to India. Vol. II: 1624-1627 (Manohar Publishers; Delhi 2007) 413 p., $69,- ISBN 8173047391
By

View Affiliations

Hide Affiliations

Source: Tijdschrift voor Geschiedenis, Volume 122, Issue 3, Sep 2009, p. 414 - 415
Preview this article: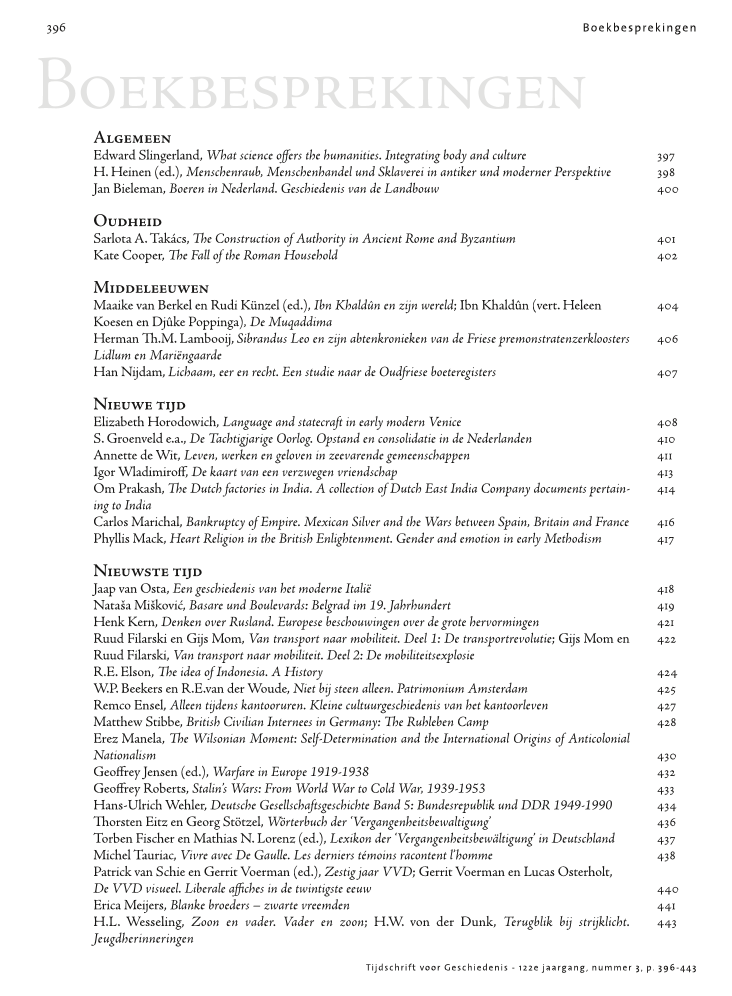 Weer een nieuwe stap in de ontsluiting van het VOC-archief - Om Prakash, The Dutch factories in India. A collection of Dutch East India Company documents pertaining to India. Vol. II: 1624-1627 (Manohar Publishers; Delhi 2007) 413 p., $69,- ISBN 8173047391, Page 1 of 1
< Previous page
Next page >
/docserver/preview/fulltext/00407518/122/3/s24-1.gif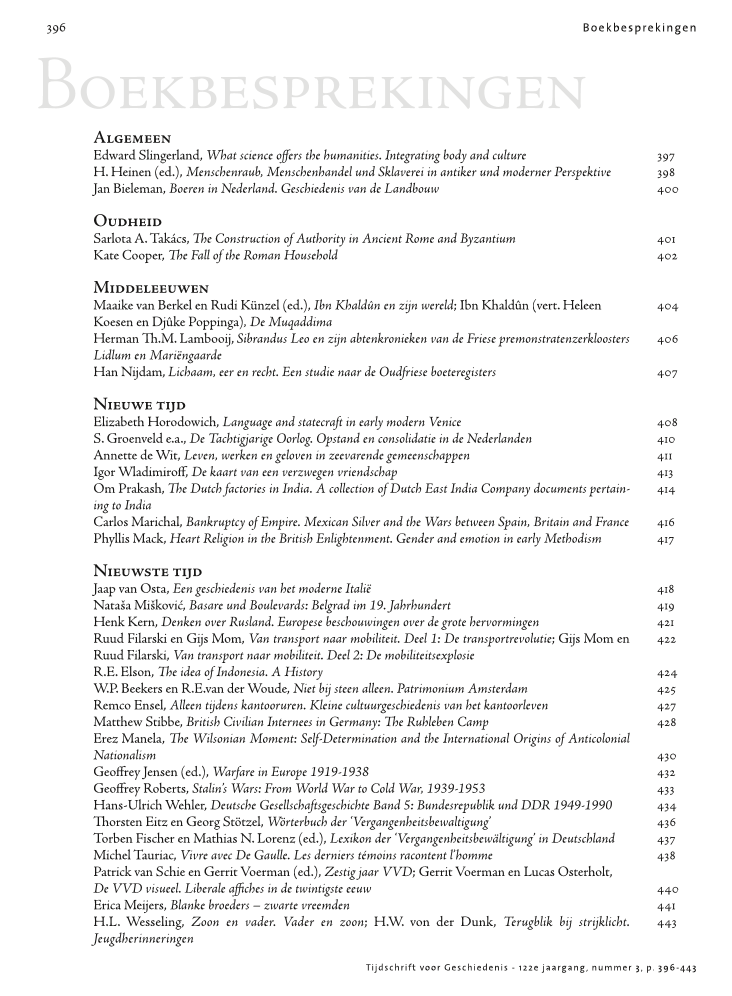 There is no abstract available.
© 2009 Amsterdam University Press