Article
oa

De oudheid biedt eerherstel voor Máxima - Ton Derks en Nico Roymans (ed.), Ethnic constructs in Antiquity. The role of power and tradition (Amsterdam University Press; Amsterdam 2009) 368 p., ill., krt., € 55,- ISBN 9789089640789
By

View Affiliations

Hide Affiliations

Source: Tijdschrift voor Geschiedenis, Volume 122, Issue 4, Nov 2009, p. 562 - 563
Preview this article: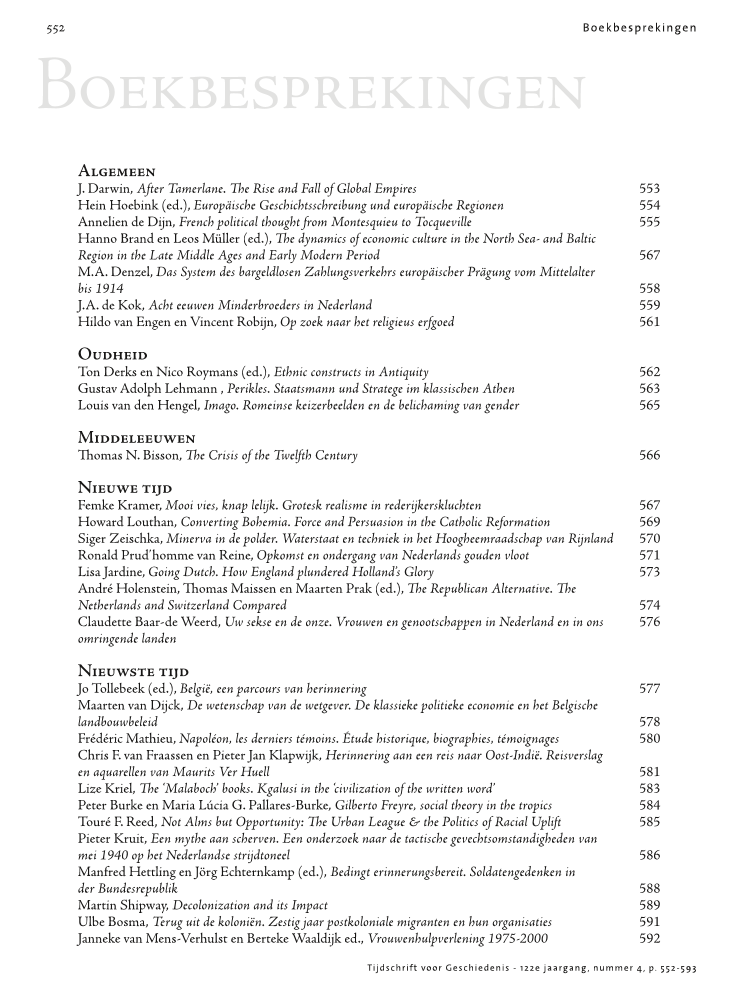 De oudheid biedt eerherstel voor Máxima - Ton Derks en Nico Roymans (ed.), Ethnic constructs in Antiquity. The role of power and tradition (Amsterdam University Press; Amsterdam 2009) 368 p., ill., krt., € 55,- ISBN 9789089640789, Page 1 of 1
< Previous page
Next page >
/docserver/preview/fulltext/00407518/122/4/s16-1.gif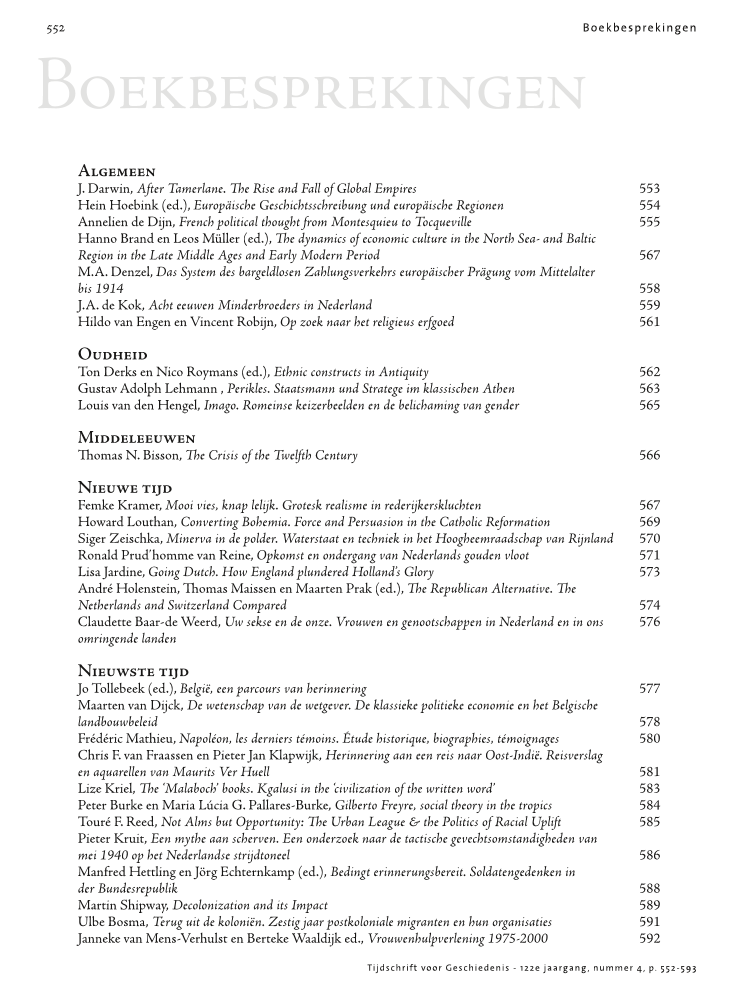 There is no abstract available.
© 2009 Amsterdam University Press