Article
oa 'Kleine' studies naar Grote Verhalen. Nationale geschiedenissen en hun 'anderen' in het moderne Europa - Stefan Berger en Chris Lorenz eds., Nationalizing the Past. Historians as Nation Builders in Modern Europe (Palgrave Publishers; Basingstoke, Hampshire 2010) 529 p., €78,- ISBN 9780230237926

By
Source: Tijdschrift voor Geschiedenis, Volume 124, Issue 4, Dec 2011, p. 556 - 557
Preview this article: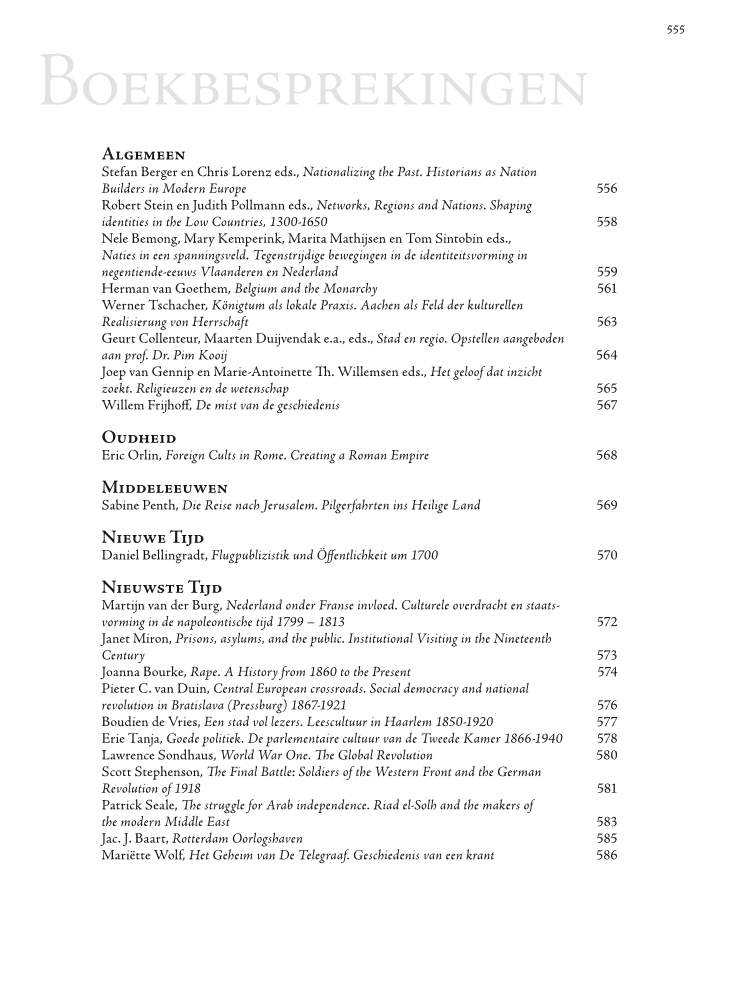 'Kleine' studies naar Grote Verhalen. Nationale geschiedenissen en hun 'anderen' in het moderne Europa - Stefan Berger en Chris Lorenz eds., Nationalizing the Past. Historians as Nation Builders in Modern Europe (Palgrave Publishers; Basingstoke, Hampshire 2010) 529 p., €78,- ISBN 9780230237926, Page 1 of 1
< Previous page
Next page >
/docserver/preview/fulltext/00407518/124/4/s9-1.gif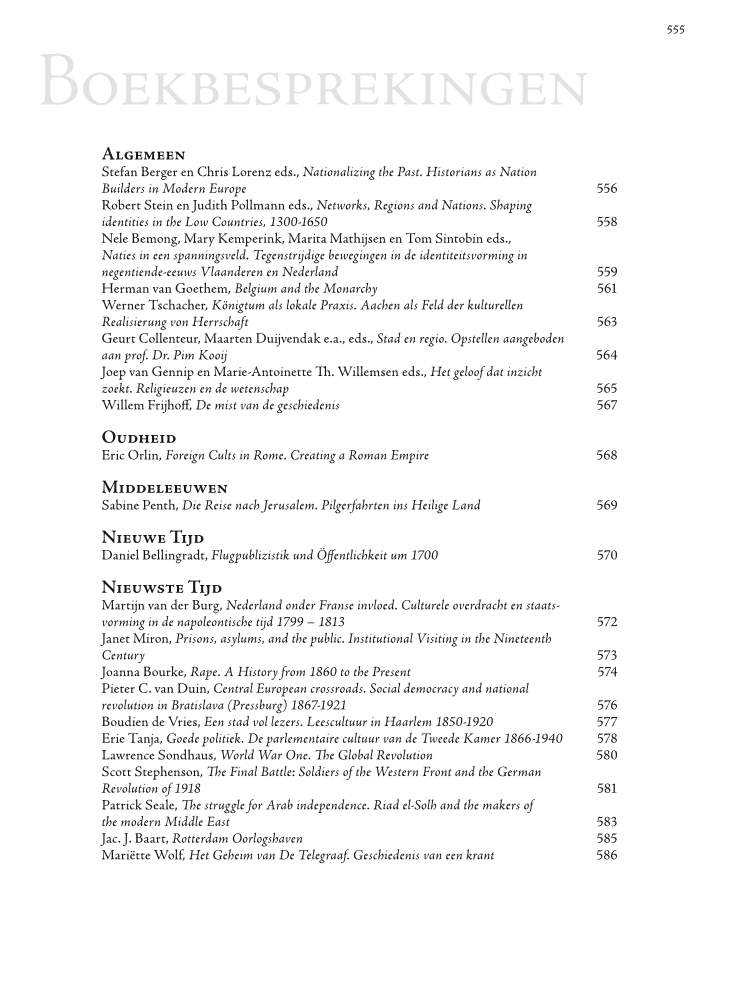 There is no abstract available.
© 2011 Amsterdam University Press