Article
oa Martelaars, getuigen of slachtoffers? - George Harinck en Gert van Klinken ed., Van kansel naar barak. Gevangen Nederlandse predikanten en de cultuur van herinnering (Meinema; Zoetermeer 2011) 208 p., tbl., €18,50 ISBN 9789021143125

By
Source: Tijdschrift voor Geschiedenis, Volume 125, Issue 4, Dec 2012, p. 606 - 607
Preview this article: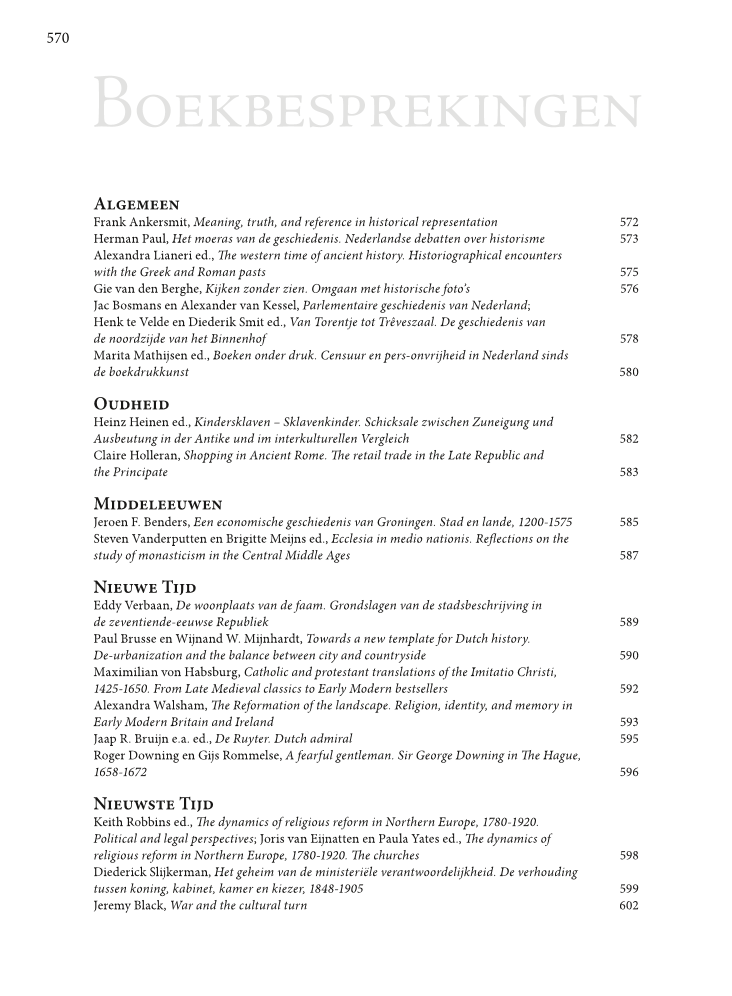 Martelaars, getuigen of slachtoffers? - George Harinck en Gert van Klinken ed., Van kansel naar barak. Gevangen Nederlandse predikanten en de cultuur van herinnering (Meinema; Zoetermeer 2011) 208 p., tbl., €18,50 ISBN 9789021143125, Page 1 of 1
< Previous page
Next page >
/docserver/preview/fulltext/00407518/125/4/s29-1.gif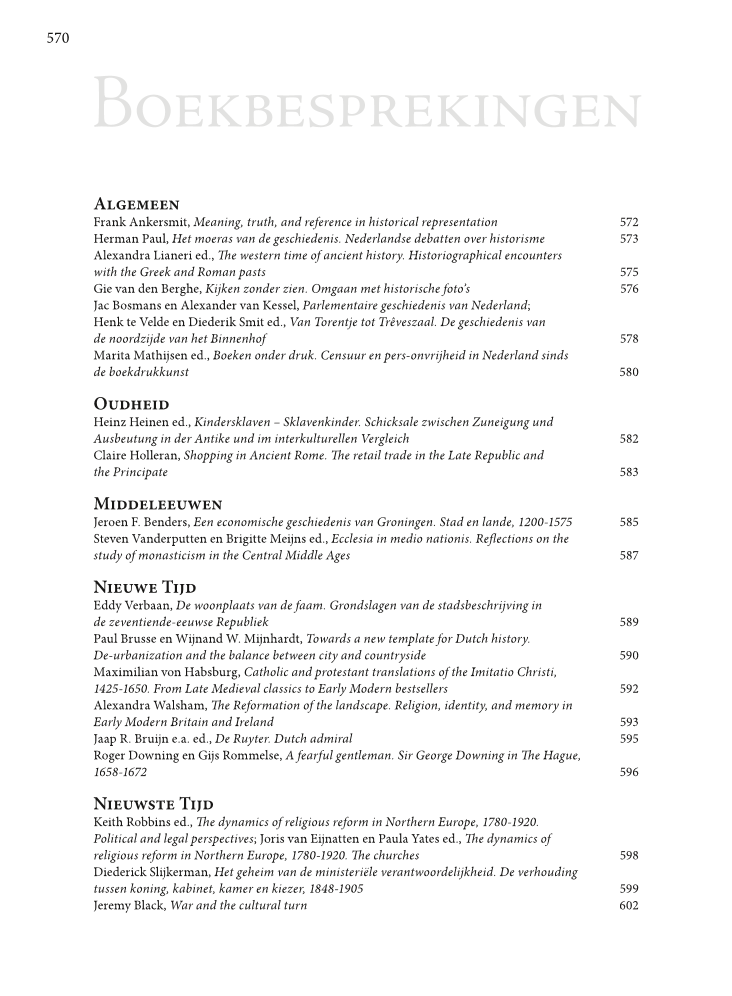 There is no abstract available.
© 2012 Amsterdam University Press