Article
oa

Het onbeschrijflijke beschrijven? Middeleeuwse beleving in tekst en beeld - Giselle de Nie en Thomas F.X. Noble ed., Envisioning experience in Late Antiquity and the Middle Ages. Dynamic patterns in texts and images (Ashgate Publishers; Farnham 2012), 171 p., ill., €78,95 ISBN 9781409439486
By

View Affiliations

Hide Affiliations

Source: Tijdschrift voor Geschiedenis, Volume 126, Issue 2, May 2013, p. 263 - 264
Preview this article: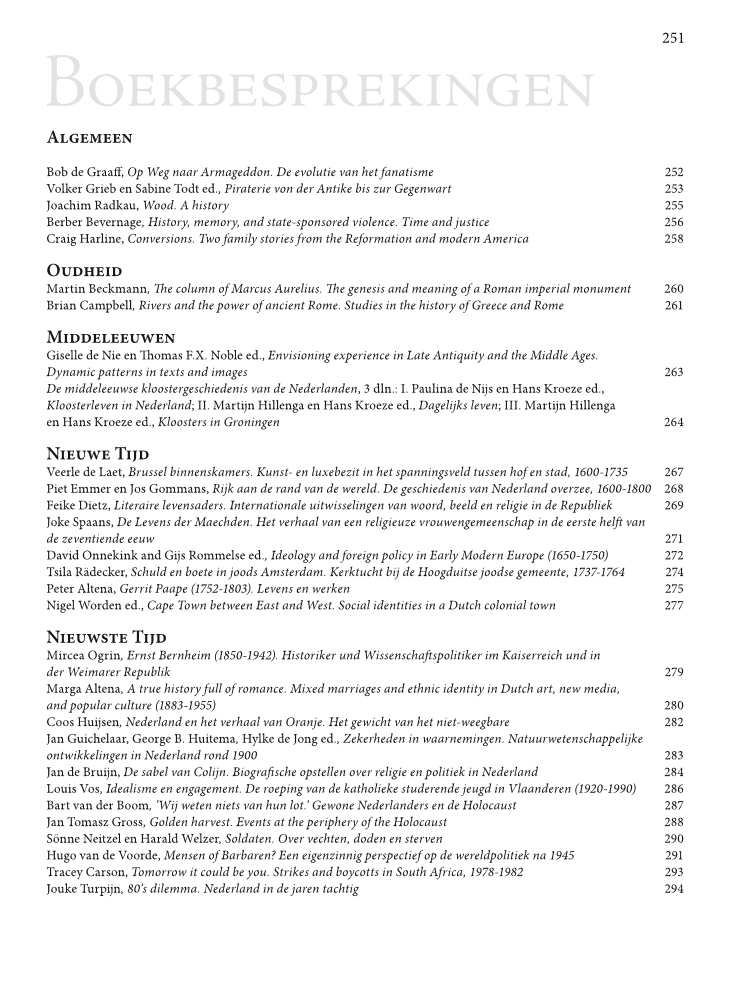 Het onbeschrijflijke beschrijven? Middeleeuwse beleving in tekst en beeld - Giselle de Nie en Thomas F.X. Noble ed., Envisioning experience in Late Antiquity and the Middle Ages. Dynamic patterns in texts and images (Ashgate Publishers; Farnham 2012), 171 p., ill., €78,95 ISBN 9781409439486, Page 1 of 1
< Previous page
Next page >
/docserver/preview/fulltext/00407518/126/2/s15-1.gif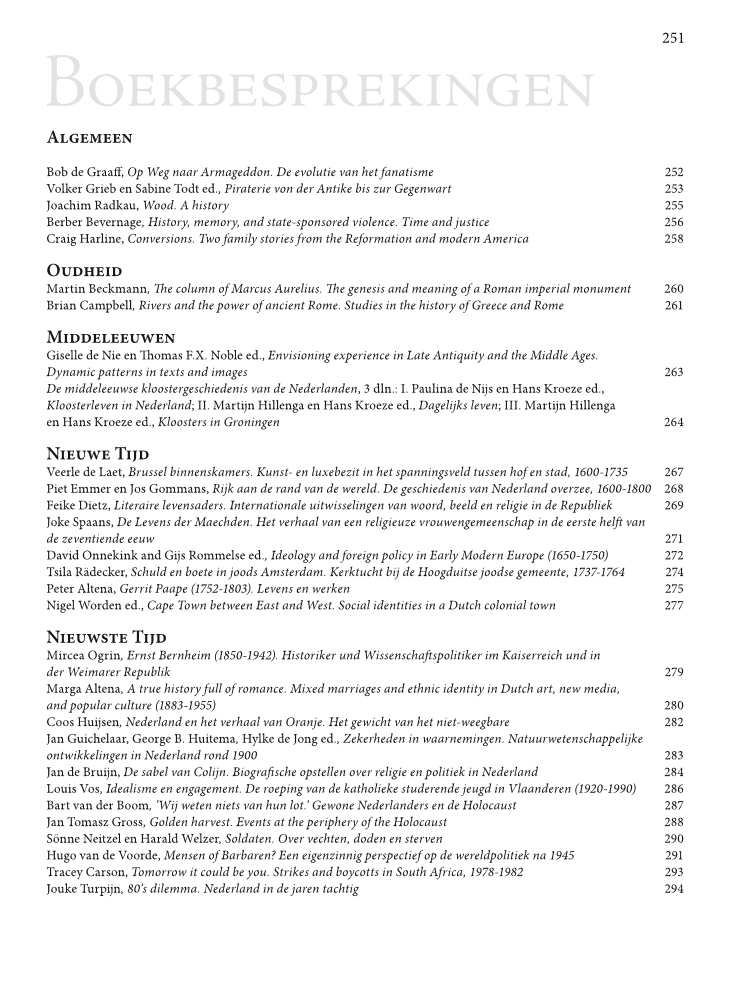 There is no abstract available.
© 2013 Amsterdam University Press