Article
oa

Hangende Tuin van Babylon in Ninevé? - Stephanie Dalley, The mystery of the Hanging Garden of Babylon. An elusive world wonder traced (Oxford University Press; Oxford 2013) 352 p., €33,95 ISBN 9780199662265
By

View Affiliations

Hide Affiliations

Source: Tijdschrift voor Geschiedenis, Volume 126, Issue 4, Nov 2013, p. 580 - 581
Preview this article: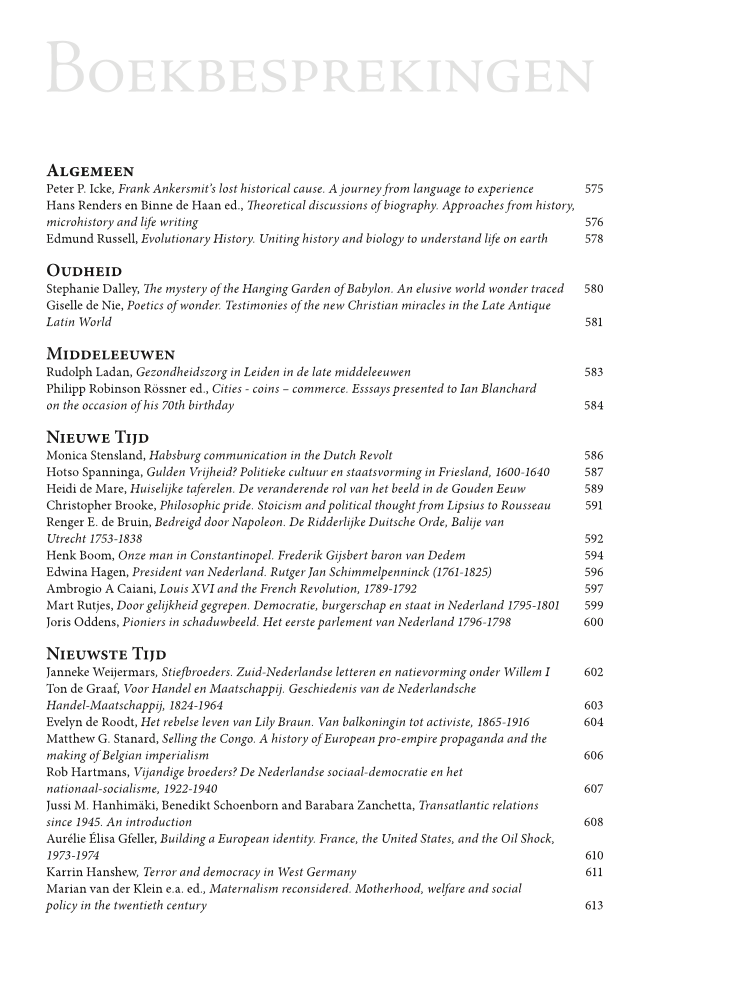 Hangende Tuin van Babylon in Ninevé? - Stephanie Dalley, The mystery of the Hanging Garden of Babylon. An elusive world wonder traced (Oxford University Press; Oxford 2013) 352 p., €33,95 ISBN 9780199662265, Page 1 of 1
< Previous page
Next page >
/docserver/preview/fulltext/00407518/126/4/s12-1.gif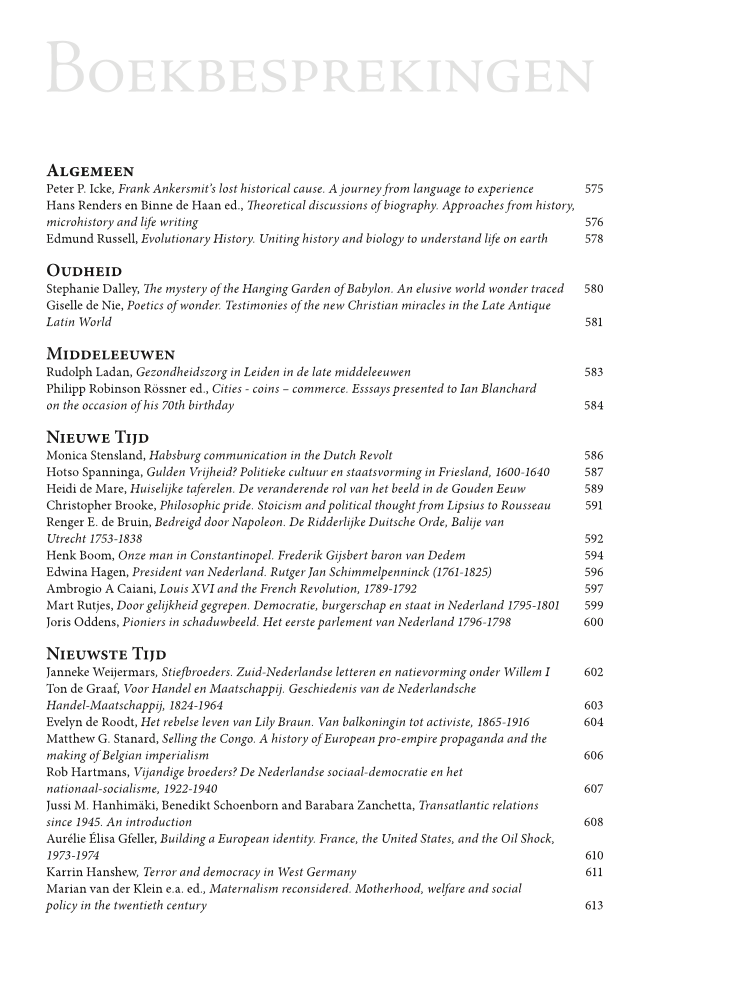 There is no abstract available.
© 2013 Amsterdam University Press