Article
oa

Een goede arts houdt niet van geld en roem, maar van mensen. Highlights uit de geschiedenis van de antieke geneeskunde - Jacques Jouanna,

Greek medicine from Hippocrates to Galen. Selected papers

, Neil Allies vert., Philip van der Eijk ed. (Brill Academic Publishers; Leiden 2012) 404 p., €185,- ISBN 9789004208599
By

View Affiliations

Hide Affiliations

Source: Tijdschrift voor Geschiedenis, Volume 127, Issue 2, Jun 2014, p. 325 - 326
Preview this article: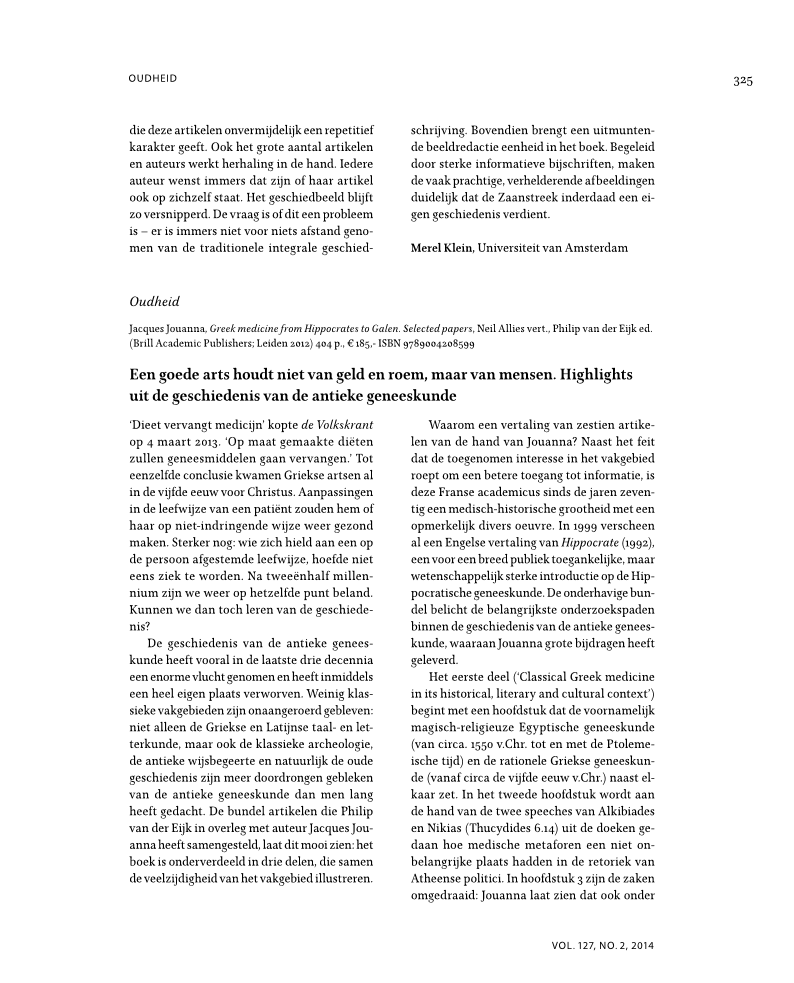 Een goede arts houdt niet van geld en roem, maar van mensen. Highlights uit de geschiedenis van de antieke geneeskunde - Jacques Jouanna, Greek medicine from Hippocrates to Galen. Selected papers, Neil Allies vert., Philip van der Eijk ed. (Brill Academic Publishers; Leiden 2012) 404 p., €185,- ISBN 9789004208599, Page 1 of 1
< Previous page
Next page >
/docserver/preview/fulltext/00407518/127/2/s11-1.gif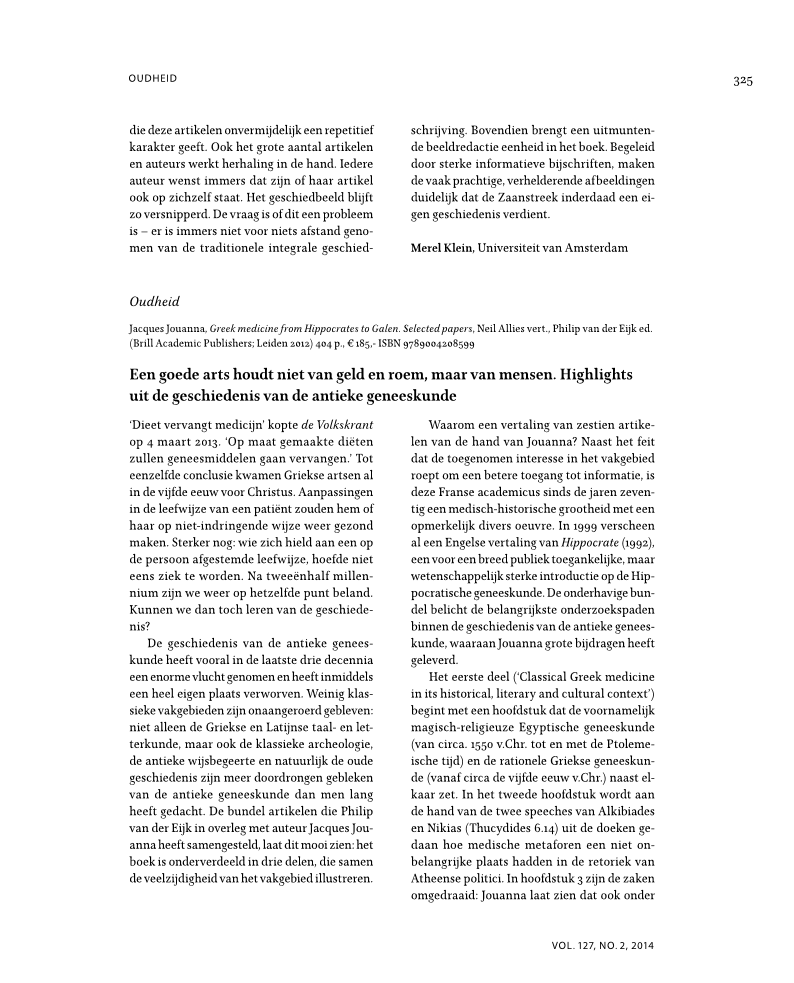 There is no abstract available.
© by the author