Article
oa Bart Jaski, Christian Lange, Anna Pytlowany, en Henk J. van Rinsum (eds.),

The Orient in Utrecht. Adriaan Reland (1676-1718) Arabist, Cartographer, Antiquarian and scholar of Comparative Religion

(Brill; Leiden, 2021) 530 p., €49,00 9789004526686
By
Source: Tijdschrift voor Geschiedenis, Volume 135, Issue 2/3, Sep 2022, p. 333 - 334
Preview this article: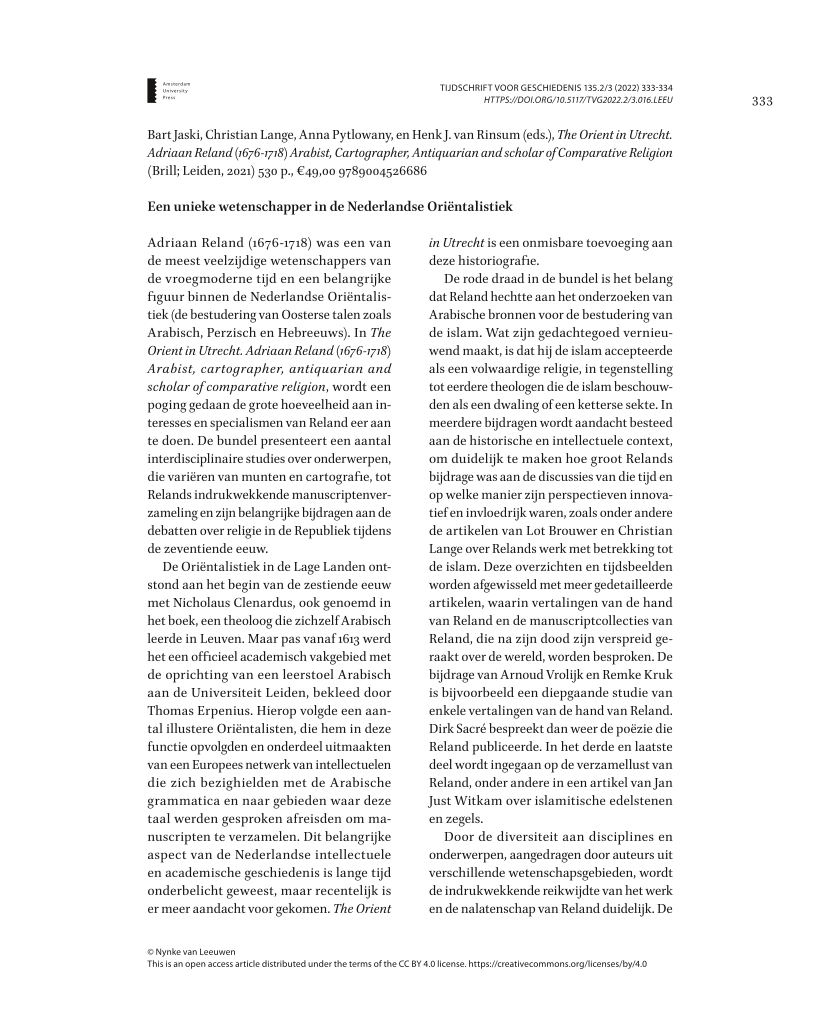 Bart Jaski, Christian Lange, Anna Pytlowany, en Henk J. van Rinsum (eds.), The Orient in Utrecht. Adriaan Reland (1676-1718) Arabist, Cartographer, Antiquarian and scholar of Comparative Religion (Brill; Leiden, 2021) 530 p., €49,00 9789004526686, Page 1 of 1
< Previous page
Next page >
/docserver/preview/fulltext/00407518/135/2/3/TvG2022.2-3.016.LEEU-1.gif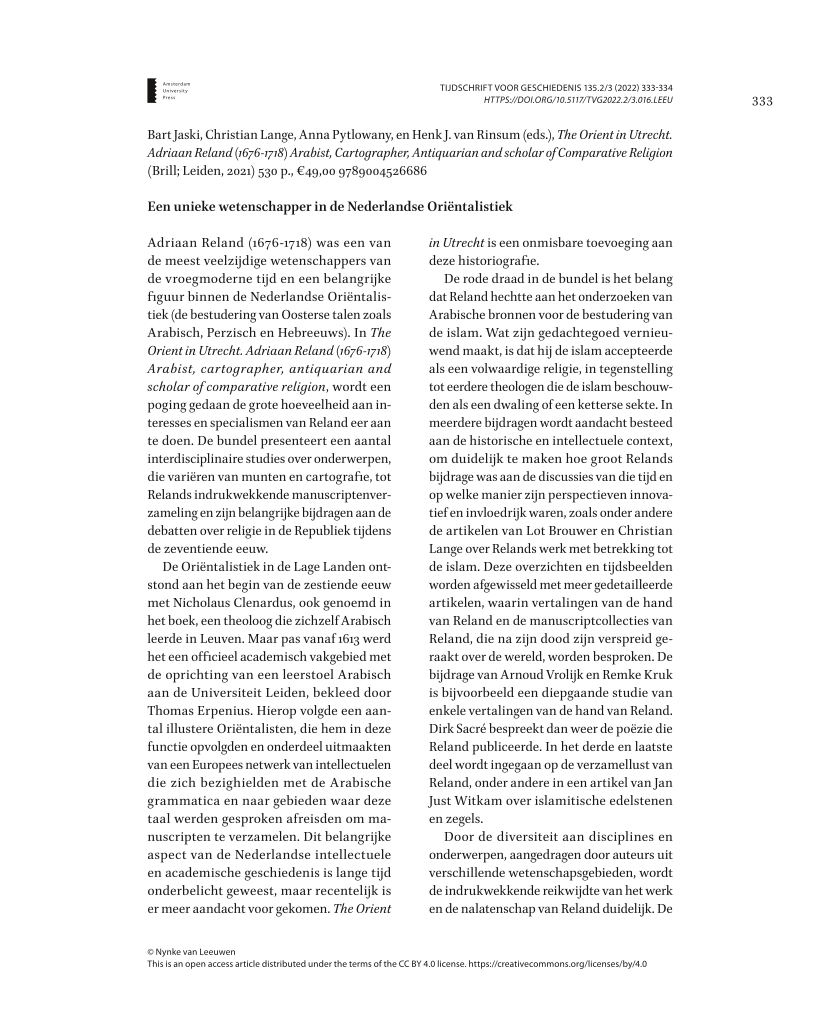 There is no abstract available.