Article
oa Beatrijs Vanacker en Lieke van Deinsen (eds.),

Portraits and Poses. Female Intellectual Authority. Agency and authorship in Early Modern Europe

(Universitaire Pers Leuven; Leuven, 2022) 384 p., ill., € 65.00 ISBN 9789462703308
By
Source: Tijdschrift voor Geschiedenis, Volume 135, Issue 4, Dec 2022, p. 455 - 456
Preview this article: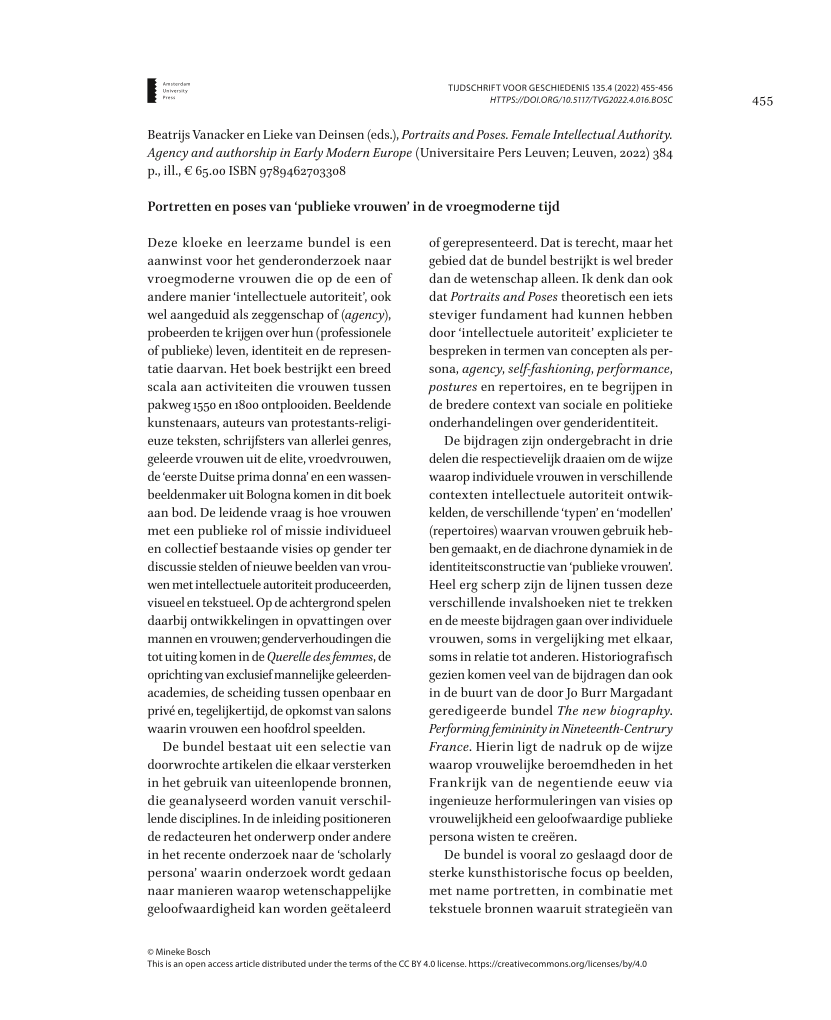 Beatrijs Vanacker en Lieke van Deinsen (eds.), Portraits and Poses. Female Intellectual Authority. Agency and authorship in Early Modern Europe (Universitaire Pers Leuven; Leuven, 2022) 384 p., ill., € 65.00 ISBN 9789462703308, Page 1 of 1
< Previous page
Next page >
/docserver/preview/fulltext/00407518/135/4/TvG2022.4.016.BOSC-1.gif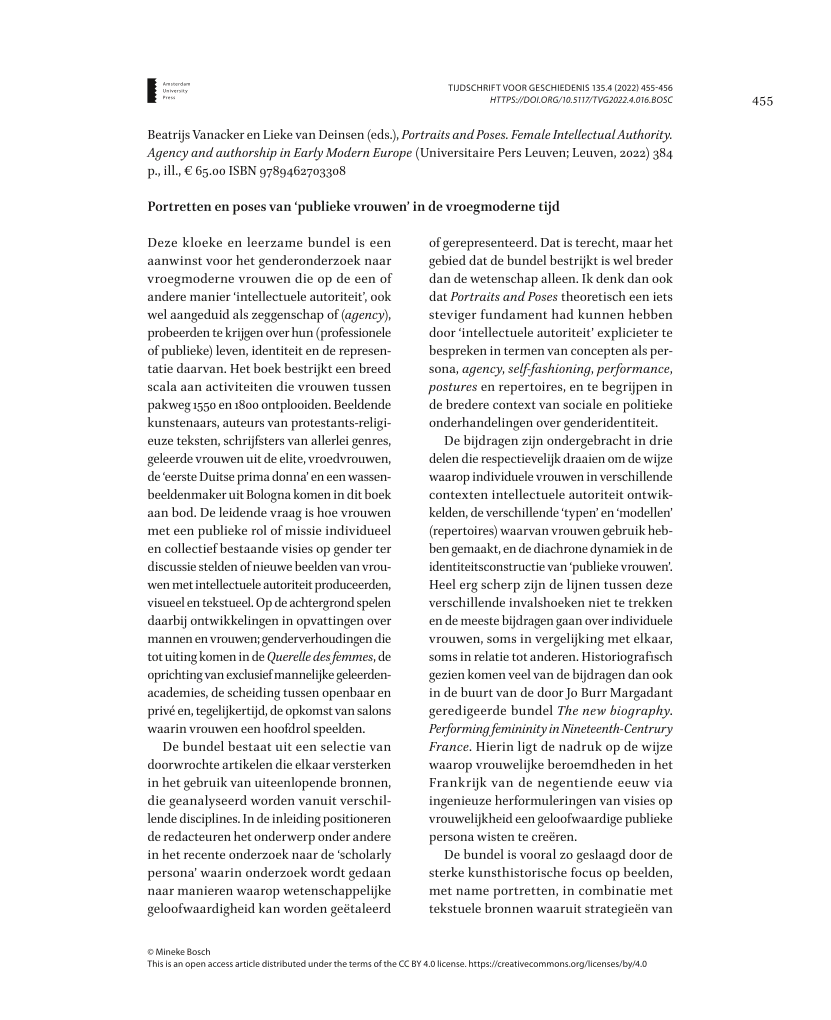 There is no abstract available.