Article
oa Pieter B. Hartog en Andrew. B. Perrin eds.,

The Dead Sea Scrolls in the Context of Hellenistic Judea. Proceedings of the Tenth Annual Meeting of the International Organization for Qumran Studies (Aberdeen, 5-8 August, 2019)

(Brill; Leiden en Boston, 2022), 237 p., ill., €131,89 ISBN 9789004522459
By
Source: Tijdschrift voor Geschiedenis, Volume 136, Issue 2, Sep 2023, p. 173 - 174
Preview this article: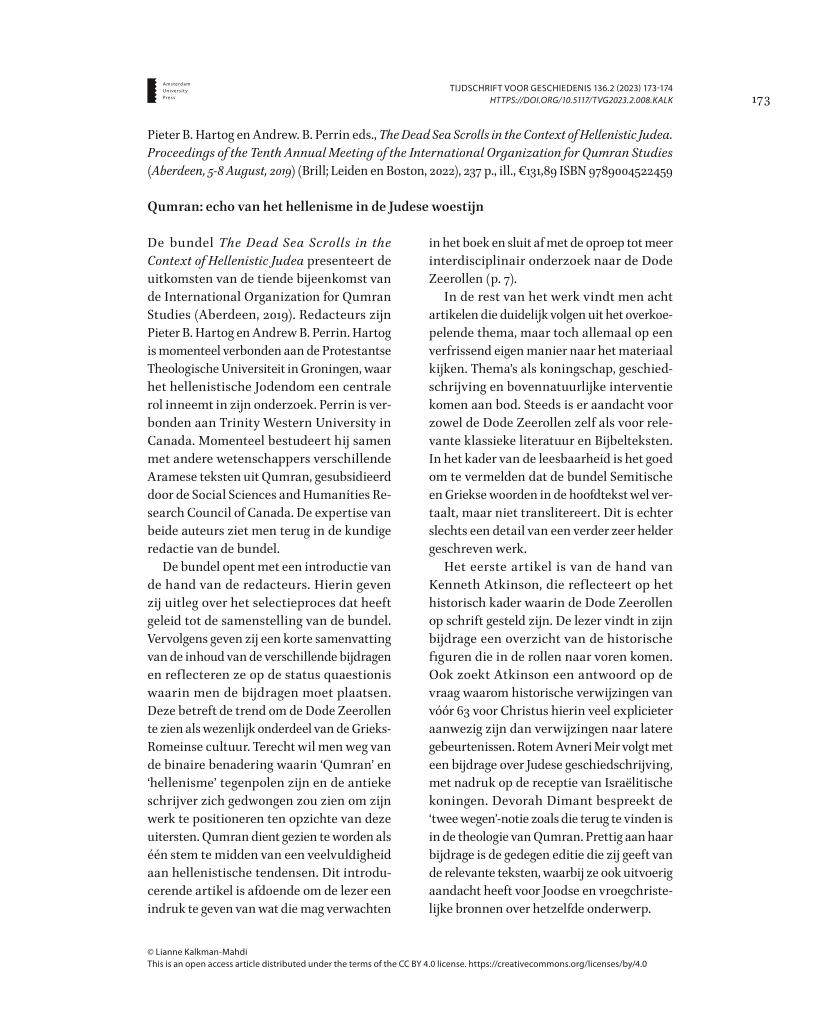 Pieter B. Hartog en Andrew. B. Perrin eds., The Dead Sea Scrolls in the Context of Hellenistic Judea. Proceedings of the Tenth Annual Meeting of the International Organization for Qumran Studies (Aberdeen, 5-8 August, 2019) (Brill; Leiden en Boston, 2022), 237 p., ill., €131,89 ISBN 9789004522459, Page 1 of 1
< Previous page
Next page >
/docserver/preview/fulltext/00407518/136/2/TvG2023.2.008.KALK-1.gif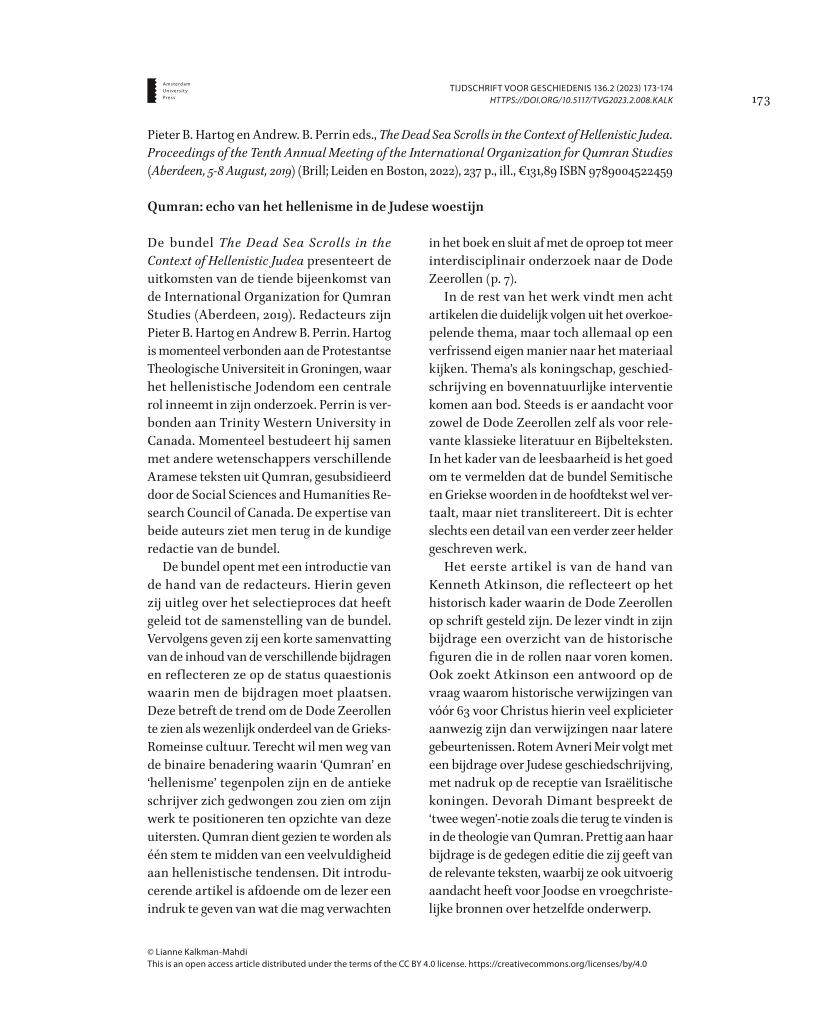 There is no abstract available.