Wijsbegeerte
Wijsbegeerte
/content/wijsbegeerte
Wijsbegeerte
OK
Cancel
Philosophy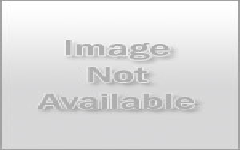 More

Less

The Dutch language journal

Algemeen Nederlands Tijdschrift voor Wijsbegeerte

(ANTW), founded in 1908, is a philosophical, peer-reviewed academic journal that publishes original articles from authors in the Netherlands and Flanders. ANTW focuses on a broad variety of subjects, trends, discussions and periods in philosophy.

More about ANTW...

---

Het

Algemeen Nederlands Tijdschrift voor Wijsbegeerte

(ANTW), opgericht in 1908, is een filosofisch, wetenschappelijk vaktijdschrift dat oorspronkelijke artikelen publiceert van auteurs uit het Nederlands-Vlaamse taalgebied. Het ANTW richt zich op een breed scala van deelgebieden, stromingen, discussies en perioden van de filosofie.

Meer over ANTW...Editors: 

Harmen Ghijsen, Natascha Kienstra, Wim de Muijnck, Ronald Tinnevelt (editor-in-chief), Maren Wehrle.

More

Less

Filosofie & Praktijk stelt zich ten doel praktische problemen uit het openbare leven, zowel van algemeen maatschappelijke als van politieke aard, te bespreken. Het wil discussies hierover verhelderen door de argumenten en redeneringen te ontleden en te toetsen met behulp van filosofische inzichten en methoden. Het wil dit doen door middel van heldere analyses die voor een breed publiek toegankelijk zijn. Daarmee beoogt het tijdschrift de rationaliteit van de openbare discussie te bevorderen en de mogelijkheid tot een persoonlijke positiekeuze te vergroten.


---

Redactie: Prof. dr. Cees Maris, Drs. Frank Rebel, Prof. dr. Jozef Keulartz, Prof. dr. Petran Kockelkoren, Dr. Ton Vink, Dr. Julia Hermann

More

Less




VANAF MEI 2023 WORDT WIJSGERIG PERSPECTIEF UITGEGEVEN BIJ AMSTERDAM UNIVERSITY PRESS. 


Wijsgerig Perspectief  

biedt een perspectief op maatschappelijke en wetenschappelijke ontwikkelingen. Met verrassende analyses van diepgravende essays zetten de artikelen u aan het denken.