Volume 66, Issue 1, 2014
Taal en Tongval

- Volume 66, Issue 1, 2014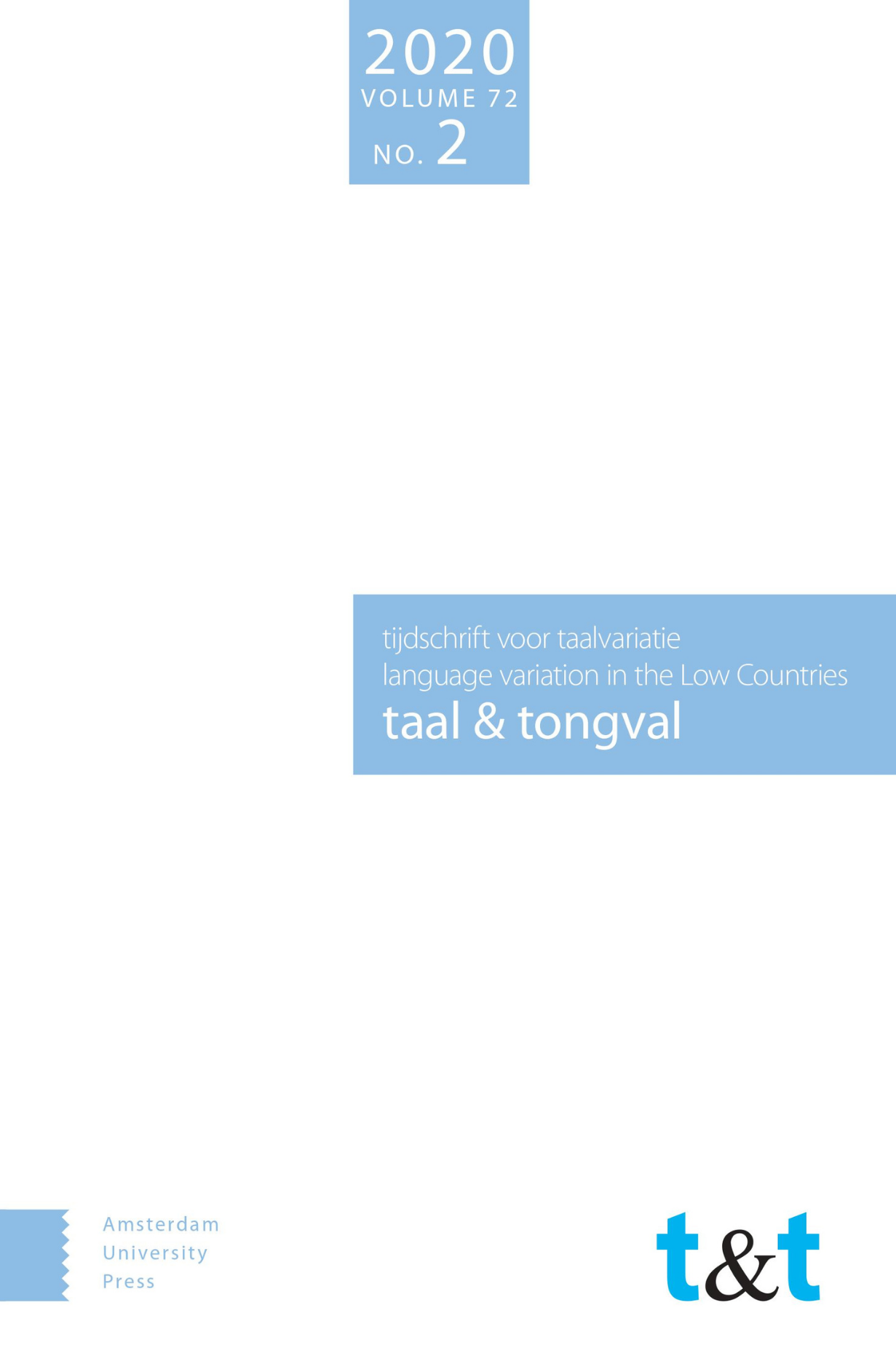 Language: English
More

Less

Abstract

The present paper adds empirical evidence to the observation that dialect contact can lead to language change, and in particular, structural simplification. Empirically, the paper maps out the differences in the speed of the transition from stage II to stage III in different Middle Low German scribal dialects (Schreibsprachen) and proposes an account for these differences.
More

Less

Abstract

Syntactic Variation and change in Swiss German dialects

The article deals with the areal distribution of morphosyntactic variants in Swiss German dialects. The Zurich project "Syntaktischer Atlas der deutschen Schweiz" (SADS) has provided a lot of evidence for the existence of syntactic isoglosses within the German-speaking regions of Switzerland. In the following, we will discuss several types of variant distribution. There are syntactic variables showing a division of Western and Eastern Swiss German dialects, a division well known from phonology and lexis. In addition, we find few archaic variants restricted to southern Highest Alemannic, again in line with other linguistic levels. Most interesting are some variants showing up in quite small – and differing – regions. These regions usually do not only show these specific variants but variation with a more common variant. This leads to a discussion of the implications of variation. Variation is not only seen as an indication of an ongoing change, but it is argued that there is evidence for a long lasting variational situation and largely stable variation respectively. Several possible types of comparison with older data and between age groups (apparent time analysis) within the data are presented. There are relatively few cases where we can show larger shifts between two regional variants and there seem to be only some rare cases of syntactic influence by Standard German introducing new variants. With respect to the old question of morphosyntactic borrowing, Swiss German dialects show cases of resistance as well as cases of interference, the latter concerning loan translation and semantic adaptation if the structure favors it.
More

Less

Abstract

The present paper focuses on conservative and innovative (transitional) dialect areas and the questions of 1) how such areas can be methodologically visualized and 2) how the outcomes can be interpreted.

In the first part of this paper a geostatistical method of representing phonological features in space will be introduced: interpolation. This method is not entirely new to dialectology; it has been quite neglected, though, in comparison to other methods of mapping, such as the isogloss or dot symbol method that was mainly used in traditional dialect atlases. The interpolation method will be applied to a large corpus of spontaneous speech data from rural dialects spoken in southwest Germany. Methodological steps in data processing will be described, resulting in a data set that can be used as input for statistical analysis and the visual depiction of variation in space as interpolated grid plots.

In the second part results will be discussed. The major outcome consists of an aggregate interpolation plot that includes variables from fifteen different etymological sound classes. These sound classes can be used for demonstrating the distribution of receding phonological variables in space. The interpolation shows two conservative areas where receding forms are still widespread. They lie within the centers of the two major dialect groups of southwest Germany: Alemannic and Swabian. The conservative areas are separated by a broad transitional zone characterized by intense variation between receding and innovative variants. It will be argued that this transitional zone is not due to the horizontal spread of the dialects into each other's areas alone. Rather, variation is triggered by vertical standard influence that supports any dialect form to spread out horizontally as long as it is phonologically identical or similar to the standard form.