Volume 67, Issue 1, 2015
Taal en Tongval

- Volume 67, Issue 1, 2015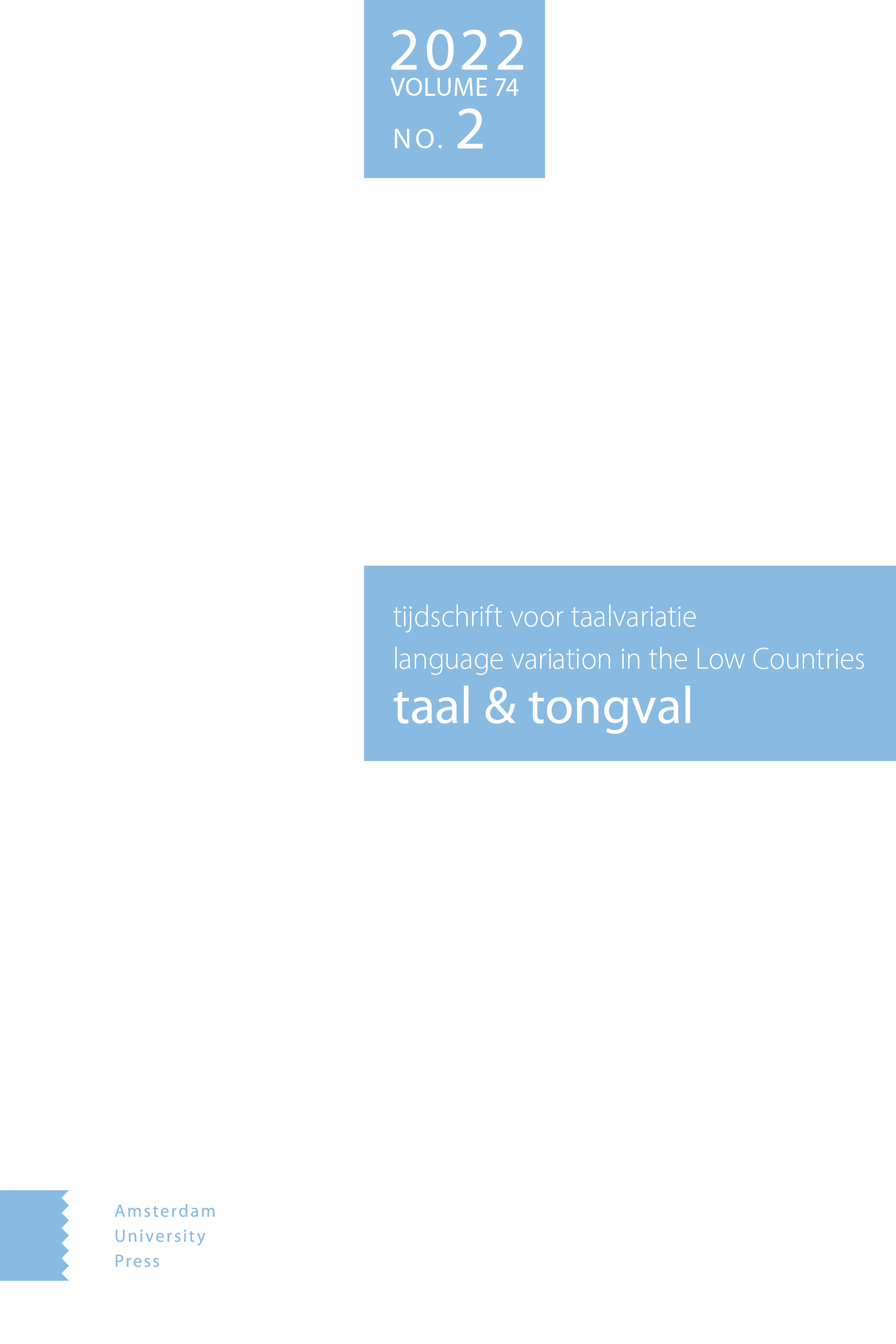 Language: English
More

Less

Abstract

Prototypical CMC features in Flemish teenagers' chat language. The influence of gender, age and medium

In the present study, the use of allegedly typical and mostly universal, genre-bound chatspeak features is examined, such as leetspeak, acronyms, abbreviations and other shortening mechanisms. We investigate how common they actually are in a large written chat corpus (more than two million words), produced by Flemish teenagers between 2007 and 2013. Moreover, we investigate whether their frequency correlates with the social variables gender and age and whether it depends on the medium in which the conversation takes place (synchrous Instant Messaging vs. asynchronous CMC). The quantitative analysis reveals no major impact of gender, despite it receiving ample attention in recent CMC research. Age en especially medium, however, are pointed to as two significant determinants. Furthermore, the results call for a distinction between merely creative and playful chatspeak forms on the one hand and highly functional features on the other.
More

Less

Abstract1

'Stabilisation' of tussentaal? The language repertoire in the Westhoek as test case

In several European language areas, processes of dialect levelling and dialect loss have led to an increasing use of varieties intermediate between dialects and standard language (Auer 2005). In Flanders, these intermediate varieties – mostly referred to as tussentaal – are also penetrating contexts in which Standard Dutch used to be the norm (Grondelaers en Van Hout 2011a). While increasingly more empirical studies focus on this functional elaboration of tussentaal, a number of issues continue to be highly controversial. One of these is the so-called 'stabilisation' of tussentaal, viz. whether one clearly delineated tussentaal variety is emerging. Whereas Taeldeman (2008) claims that one 'stable' tussentaal is emerging in Flanders, Plevoets (2008) and Geeraerts (2010) contradict this claim by arguing that there is too much heterogeneity in the Flemish tussentaal usage. The present study aims at shedding more light on this issue by mapping the structure of the language repertoire in the peripheral region of West-Flanders, where several of the so-called 'stable tussentaal features' do not occur in the local dialect. The language use of two generations of highly educated women is studied in five settings to explore whether a stable tussentaal variety can be identified, a variety being defined as a bundle of language features characterized by linguistic cohesion, idiovarietal elements, clear pragmatic functions and emic category status. Correspondence and cluster analyses of 28 phonological and morpho-syntactic variables in 5 speech settings show that in Ieper, a 'stable' tussentaal variety can hardly be distinguished. On the contrary, in the linguistic space between dialect and 'strict' Standard Dutch (VRT-Nederlands), not one, but three clusters of correlated language features can be detected: 'cleaned up dialect', 'standard language with an accent' and 'Ypres' supraregional language use'. The latter cluster seems to match Taeldeman's (2008) description of a stable tussentaal variety and hints at an incipient homogeneisation of tussentaal in West-Flanders, but the large idiolectal heterogeneity in the usage of the cluster and the lack of emic category status problematizes variety claims.
More

Less

Abstract

The ideological position of Standard Dutch in Flanders: the standard language ideology under pressure?

In this paper, the results of a perception study in Flanders are reported. 80 informants were subjected to a qualitative interview, to gain insight in the way Flemish language users judge on the situational appropriacy of several Dutch language varieties. The reported beliefs of the informants were compared to language ideological frameworks and they show an evolution in the standard language ideology (Milroy & Milroy, 1985), an ideology in which the standard language is considered to be the ideal and to be the only appropriate variety for formal and public situations. The informants still consider the standard language to be important and to be superior, but the variety according to them is not necessary for formal and public situations. Instead Tussentaal, lit. 'in-between language', has gained a position in the situational spectre.