Volume 129, Issue 3, 2016
Tijdschrift voor Geschiedenis

- Volume 129, Issue 3, 2016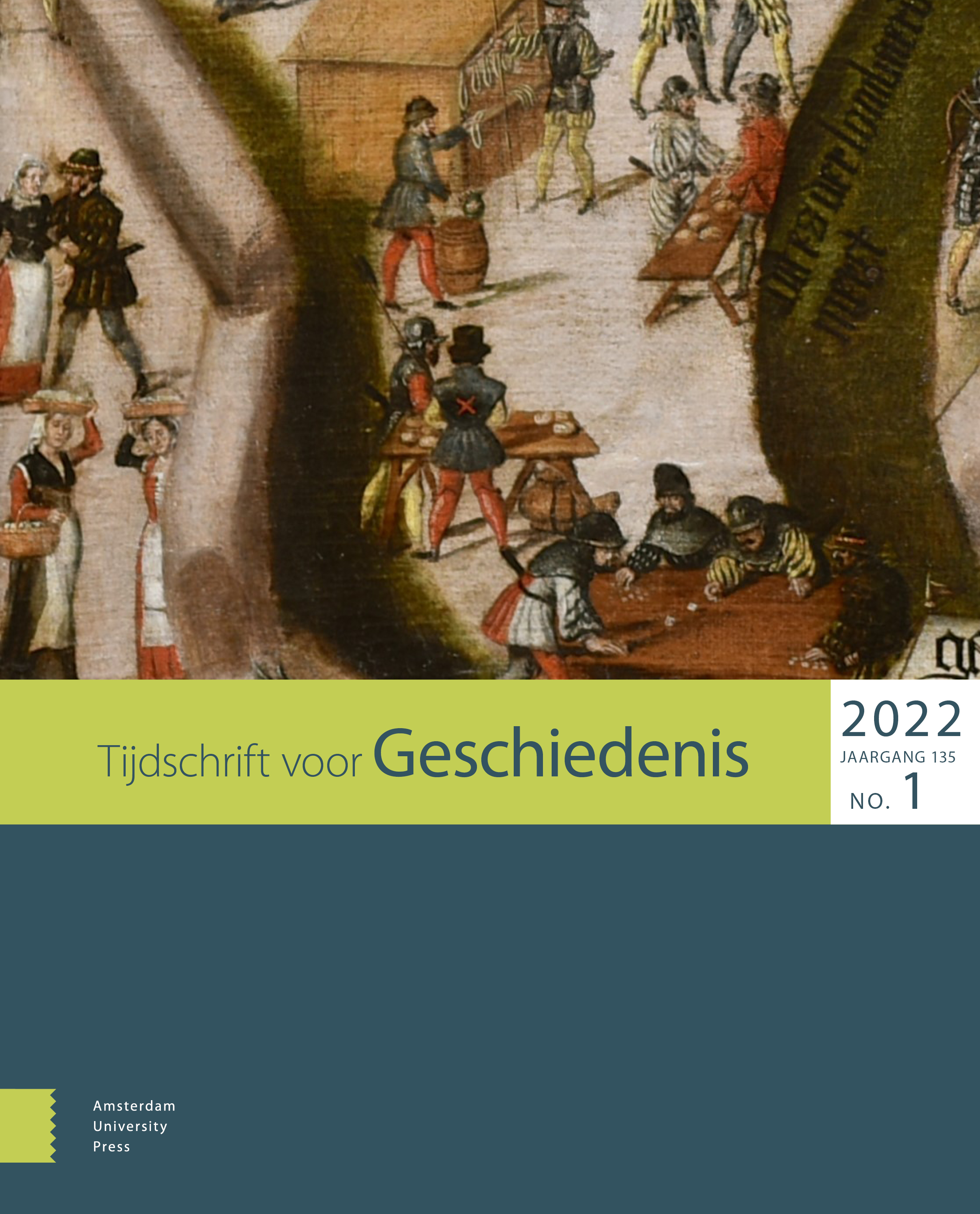 Volume 129, Issue 3, 2016
Language: English
More

Less

Abstract

Square de Léopoldville or Place Lumumba? Belgian (post)colonial memory in the public space

The Belgian colonial past is dealt with one-sidedly in the public space. Belgium has hundreds of street names and memorials for white colonials, but not a single tribute to a Congolese. Several colonial monuments have been subject to protest and vandalism, but none of them has been removed or adapted, and only two have been updated with interpretive plaques. Outside the greater cities, local councils continue to erect new memorials for missionaries or relocate monuments to the pioneers of the Congo Free State to more prominent locations. The demand of Congolese migrants to name a square in Brussels after Lumumba has yet to be fulfilled after more than a decade. This overall situation can be explained by several factors, including the catharsis following intense post-colonial debates at the turn of the century, limited post-colonial migration, and the Belgian identity crisis.
More

Less

Abstract

'Trying to fulfil our destiny': Ambassador Emile Schiff and the Dutch-Indonesian relations between 1963 and 1968

After the Netherlands lost control of New Guinea in 1962, it took less than five years for them to regain a prominent role in Indonesia. This new role had as its vehicle the Inter-Governmental Group on Indonesia (IGGI), an international aid consortium chaired by the Dutch Minister for Development Cooperation. Between 1963 and 1968 Dutch civil servants faced an impossible task: to establish a neo-colonial relationship without appearing to do so. How did they achieve this? The Dutch ambassador Emile Schiff was the key player throughout these turbulent times. It is in his correspondence that we find the answer to this question: colonial ideas couched in post-colonial rhetoric. Schiff strove to realize sustainable Dutch-Indonesian relations in order to facilitate trade, garner international prestige, and further the mission to civilize Indonesians.
More

Less

Abstract

Looking down and looking around: Two travelers portray and present Harlem

In the 1930s and 1950s two white Dutch writers, Mary Pos (1904-87) and Rosey Pool (1905-71), visited the New York neighborhood of Harlem. They reported on these journeys in letters, newspaper articles, monographs, and lectures. Jointly, this material offers us a valuable contemporary portrait of Harlem, and is a source for reconstructing the ways in which these women acted as cultural mediators between the Netherlands and the black community in New York. In their work Pos and Pool demonstrate rather different responses to Harlem. But they appear to be similar in their (partial) confirmation of contemporary racial and ethnic discourses, and in their questioning and even rejection of some of the gender conventions of their time.
More

Less

Abstract

'Bataille à boire': Two centuries of Waterloo historiography

The bicentennial celebrations in 2015 of the Battle of Waterloo have rekindled public interest in the history and heritage of this historical event. The commemoration also led to a massive increase in publications. Many of these are based on new sources (ego-documents, archaeological finds, and archival sources) discovered in the last decades. These new sources have allowed historians to move away from official accounts and towards a view from below. This approach has added significantly to our understanding of the battle, but in some cases the new sources have caused confusion and led to new historiographical controversies, both on a national and transnational level. At the same time historians in and outside academia are moving beyond national histories of the battle to more balanced and transnational accounts. Recent interest in heritage and memory has resulted in new research on the appropriation of Waterloo by various interested parties. At the same time it is to be regretted that academic historians almost exclusively focus on heritage and memory and have been neglecting the story of the battle. As a result they have been largely absent during the commemorations. Public interest in Waterloo has been mostly served by popular historical publications and re-enactment events.
More

Less

Abstract

The image of Provo: Fifty years on

In 2015 it was fifty years since the appearance of Provo, the Dutch action group that gained prominence in the mid-1960s. This review article is concerned with the way Provo appears in both public history and historiography. A documentary film and two exhibitions presented Provo as the focal point of the swinging sixties in Amsterdam. Auke Boersma published a collection of autobiographical stories in which he recalls his experiences as a former provo. In his history of Provo, Niek Pas focusses specifically on the relationship between the action group and the media. He shows how Provo became a metaphor of protest and a symbol of youth revolt in the 1960s. Erik Duivenvoorden puts Provo in the wider context of the emerging youth culture in the Netherlands in the 1950s and 1960s and examines the struggle between rebellious youth and the authorities. He stresses the impact of Provo on the growth of individual freedom during the 1960s.