Article
oa Naar het einde van geweld? De geschiedenis van geweld vanaf de late middeleeuwen tot nu - Robert Muchembled, A history of violence. From the end of the Middle Ages to the present (Polity Press; Cambridge 2011) 377p., €27,97 ISBN 9780745647470

By
Source: Tijdschrift voor Geschiedenis, Volume 125, Issue 3, Aug 2012, p. 421 - 422
Preview this article: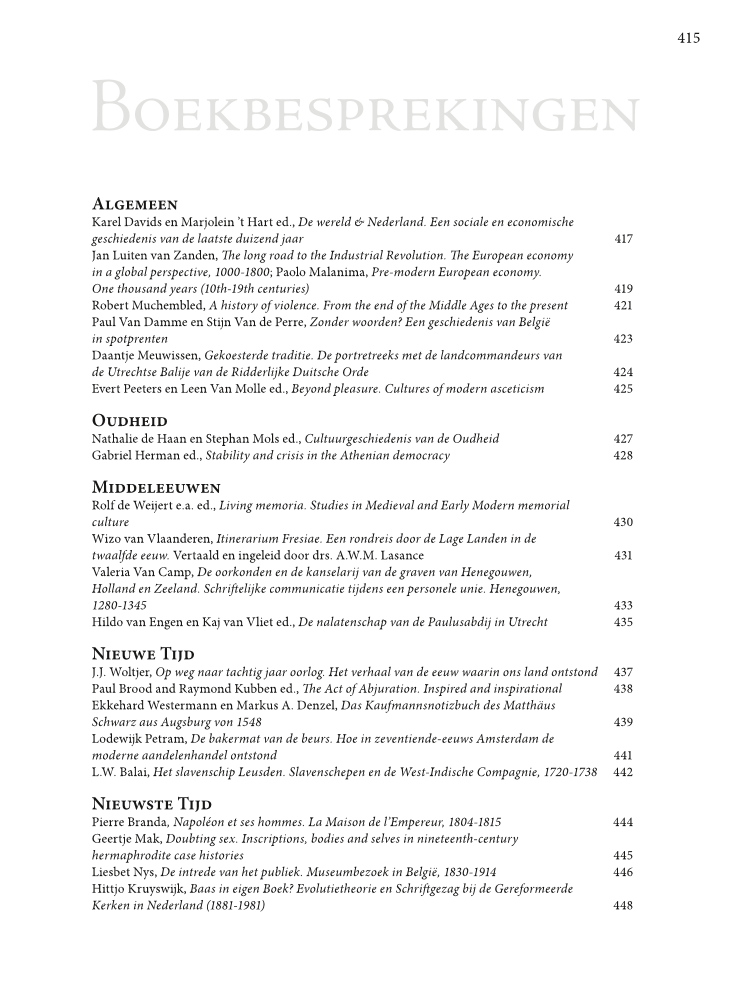 Naar het einde van geweld? De geschiedenis van geweld vanaf de late middeleeuwen tot nu - Robert Muchembled, A history of violence. From the end of the Middle Ages to the present (Polity Press; Cambridge 2011) 377p., €27,97 ISBN 9780745647470, Page 1 of 1
< Previous page
Next page >
/docserver/preview/fulltext/00407518/125/3/s11-1.gif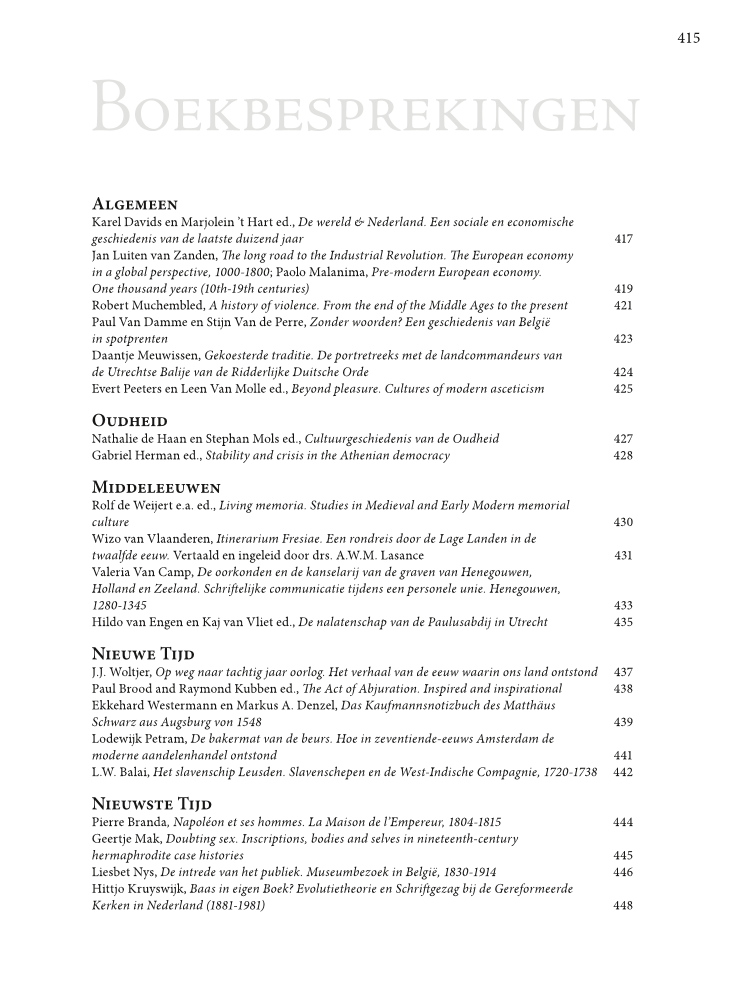 There is no abstract available.
© 2012 Amsterdam University Press