Volume 21, Issue 1, 2016
Nederlandse Letterkunde

- Volume 21, Issue 1, 2016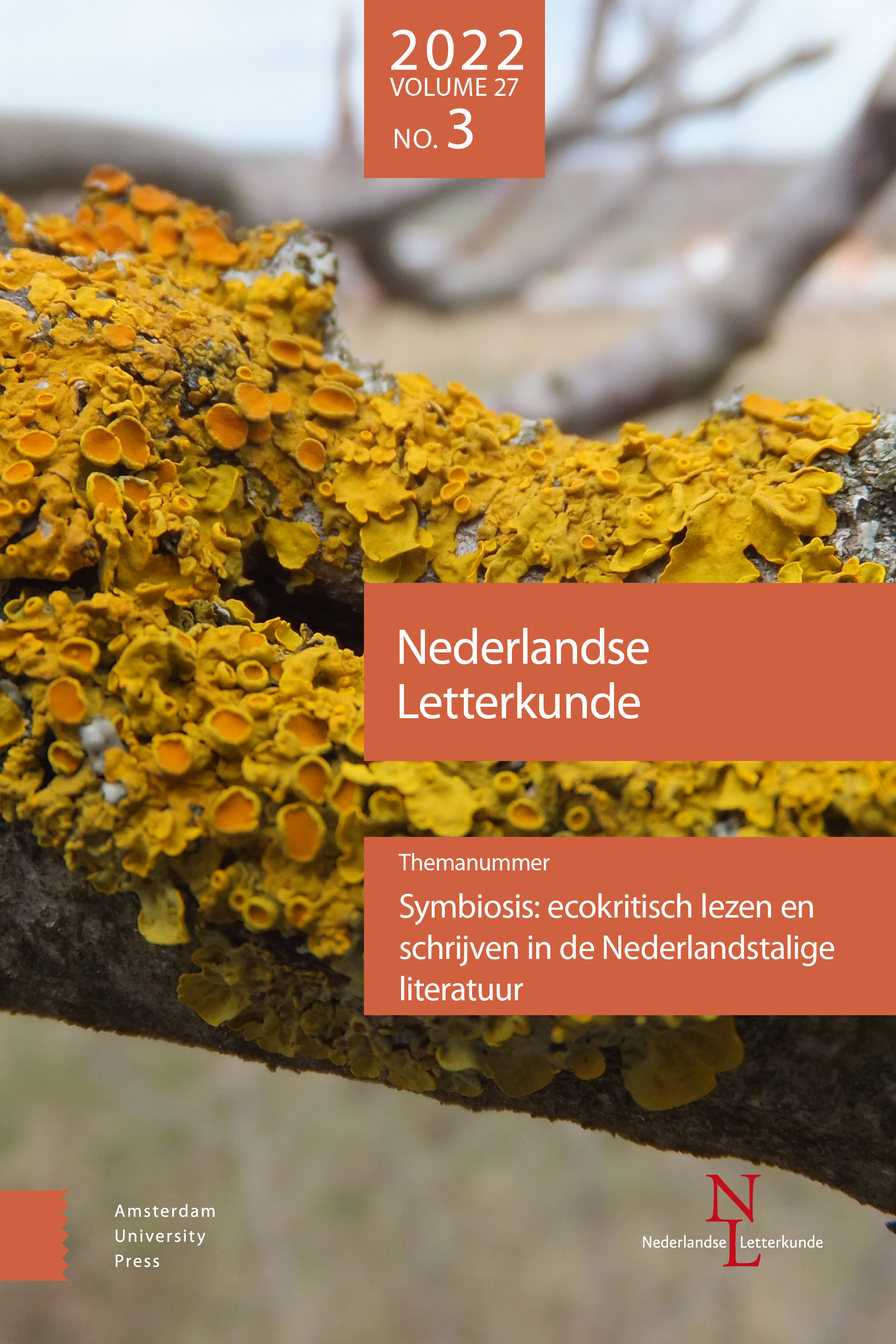 Language: English
More

Less

Abstract

Young Agents: the Young Author's Role on the Dutch Republic's Book Market1

In this article, we investigate the role of young authors on the upcoming and flourishing book market of the Dutch Republic (1550-1800), focusing in particular on their 'agency'. By investigating the specific contribution of young authors to this market and by discriminating between roles of young adults and adults, we introduce a new approach to early modern authorship. Combining quantitative digital experiments and qualitative textual analyses, we seek to tease out the dynamic relationship between the young authors' independence, competences, and behaviour on the one hand, and representations, self-images and production figures on the other. The first results of our research reveal that young authors frequently showed themselves indebted to their masters, but also created their own voice, often self-confident and engaged, by appropriating specific genres and topics in new ways. Contrary to what contemporary poetics and well-known forms of (self)reflection suggest, young authors appear to have had a clear, outspoken presence in the Dutch book market which became ever more prominent in both the consumption and production of Dutch books.
More

Less

Abstract

Authorized variants, 'variance' or 'duplicité énonciative'?

Rereading Carel Vosmaer's Vlugmaren and Vogels van diverse pluimage

Editorial principles demand a survey of 'authorized variants' of all editions of a printed book. How should we address these variants: must they be considered to be changes inspired by the literary genius of an autonomous author? Does New Philology offer an alternative, derived from the study of medieval and early modern manuscripts? For an adequate interpretation of mouvance and variance, the concepts it has in store to tackle the variability of texts, New Philology points at the context of production and consumption of the texts, leaving the reader of printed (nineteenth-century) books in the dark about how to investigate this 'context'. Discourse analysis, as explained by Dominique Maingueneau, might offer a helping hand, by defining concepts as scénographie and énonciation; concepts that tie 'context' to literary phenomena. In this essay I try to interpret variants in Carel Vosmaer's Vlugmaren and Vogels of diverse pluimage by constructing a context of discourses and changing world views.
More

Less

Abstract

Literature and applied ethics. The study of normative issues in Dutch literature

Within Dutch studies various approaches actively relate literature to the actual world, among which are the critique of ideology, 'literature and ethics' (particularly the ethics of alterity) and 'literature and science studies'. Although these approaches engage, at least to some degree, with societal and political themes, they cannot fully answer Thomas Vaessens's call – in his controversial book De revanche van de roman (2009) – for the study of the representation of a wide range of normative issues in literary works. While offering analyses of Harry Mulisch's De ontdekking van de hemel (1992) and Charlotte Mutsaers's Koetsier Herfst (2008) focused on moral status, it is argued in this contribution how an orientation on the employment of applied ethics might do this, thus complementing the abovementioned approaches.