Volume 23, Issue 2, 2018
Nederlandse Letterkunde

- Volume 23, Issue 2, 2018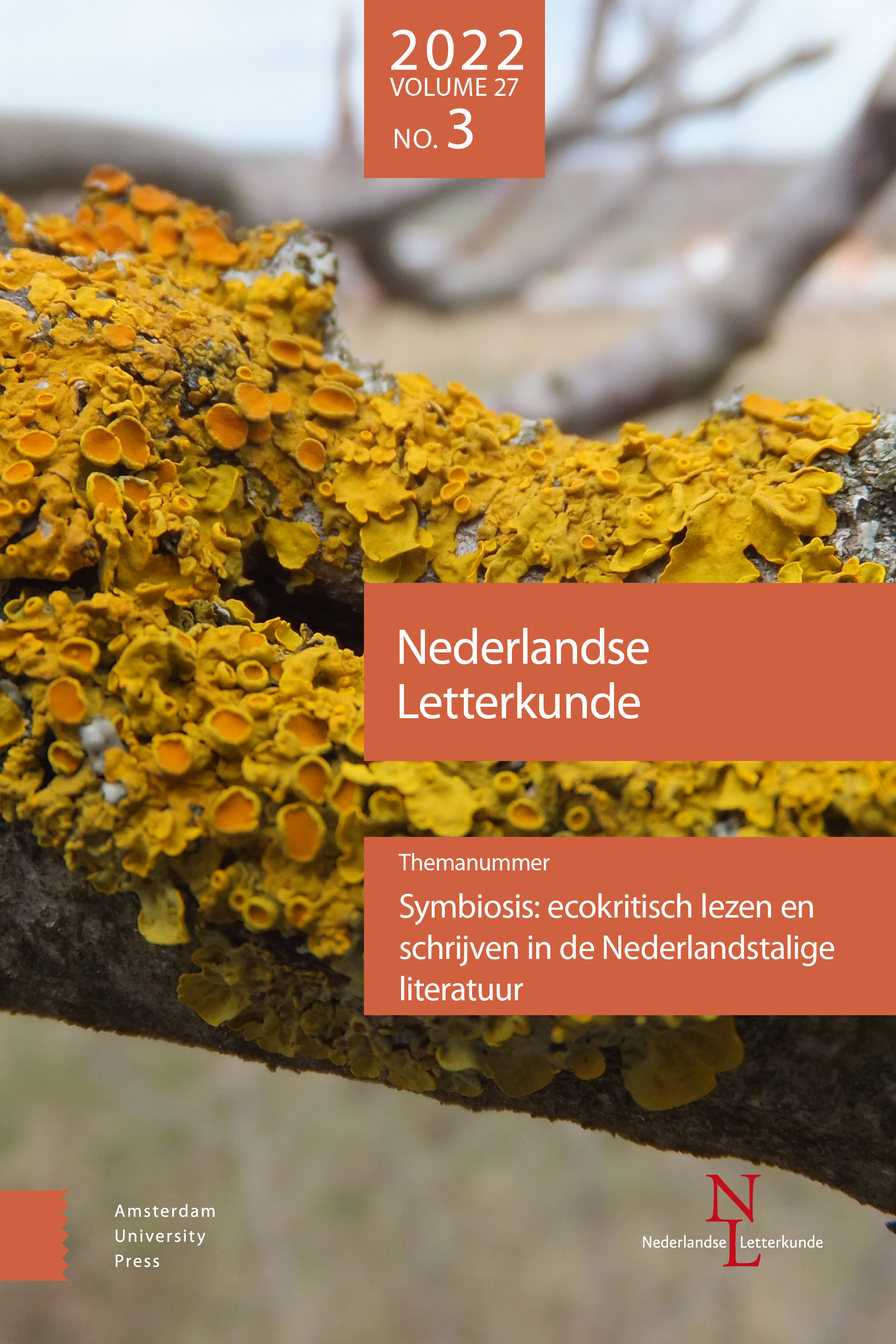 Language: English
More

Less

Abstract

Speed Between the Wars. A. den Doolaard and the 'Raging Pace of this Age'

Although speed became one of the most enticing new sensations in the first decades of the twentieth century, it was rather reluctantly embraced by official 'high' culture. Taking its cue from Enda Duffy's thesis that speed was first introduced into culture via popular cultural forms such as the detective story or early film, this article analyses the role of speed in the interwar novels by the Dutch writer A. den Doolaard. It is argued that although his interwar novels gradually seem to turn away from the modern world dominated by speed (in favour of the slowness of rural places at the outskirts of civilization) they are all deeply engaged with the ideology of speed, its affinities with the modern process of the capitalist rationalisation of space, and the (im)possibility of escape. Furthermore, the ambiguous stance towards speed reveals something about the middlebrow position of these writings, which hover between legitimate culture and the popular imagination (exemplified, for instance, by the car race).
More

Less

Abstract

Theatrical Adaptations of Victor Hugo's Les Misérables in 19th-century Netherlands

In the field of Adaptation Studies, in Anglo-Saxon countries and even more in the Netherlands, filming and not theatrical adaptation is focus of attention. In this article – a case study on Dutch theatrical adaptations of Victor Hugo's Les Misérables – is shown what this type of historical research into 'page-to-stage' appropriations can yield. In the 1860s adaptations of Hugo's famous novel received a lot of attention in Dutch newspapers. Most reviewers seem to sympathise with the social criticism, manifested in Les Misérables. The critical debate over this type of theatrical adaptations is enlightening for scholars interested in the grey area between popular and more elitist culture.
More

Less

Abstract

Instruction or reflection? 'Lessons' in Huygens' Hofwijck

Constantijn Huygens' country house poem Hofwijck (written 1650-1651, first edition 1653) is usually regarded as a poem providing religious and moral instruction. The author has been called a moralist who 'hands out one lesson after another'. This article challenges that view. Not only do the so-called 'lessons' seem quite trivial for the readers addressed by Huygens ('friends' and even 'wise friends'), but also, in close reading and attention to the socio-cultural context, the poem turns out much less to 'teach' than to challenge and incite contradiction. It asks for an active reader.