Nederlandse Taalkunde
Nederlandse Taalkunde
Dutch Linguistics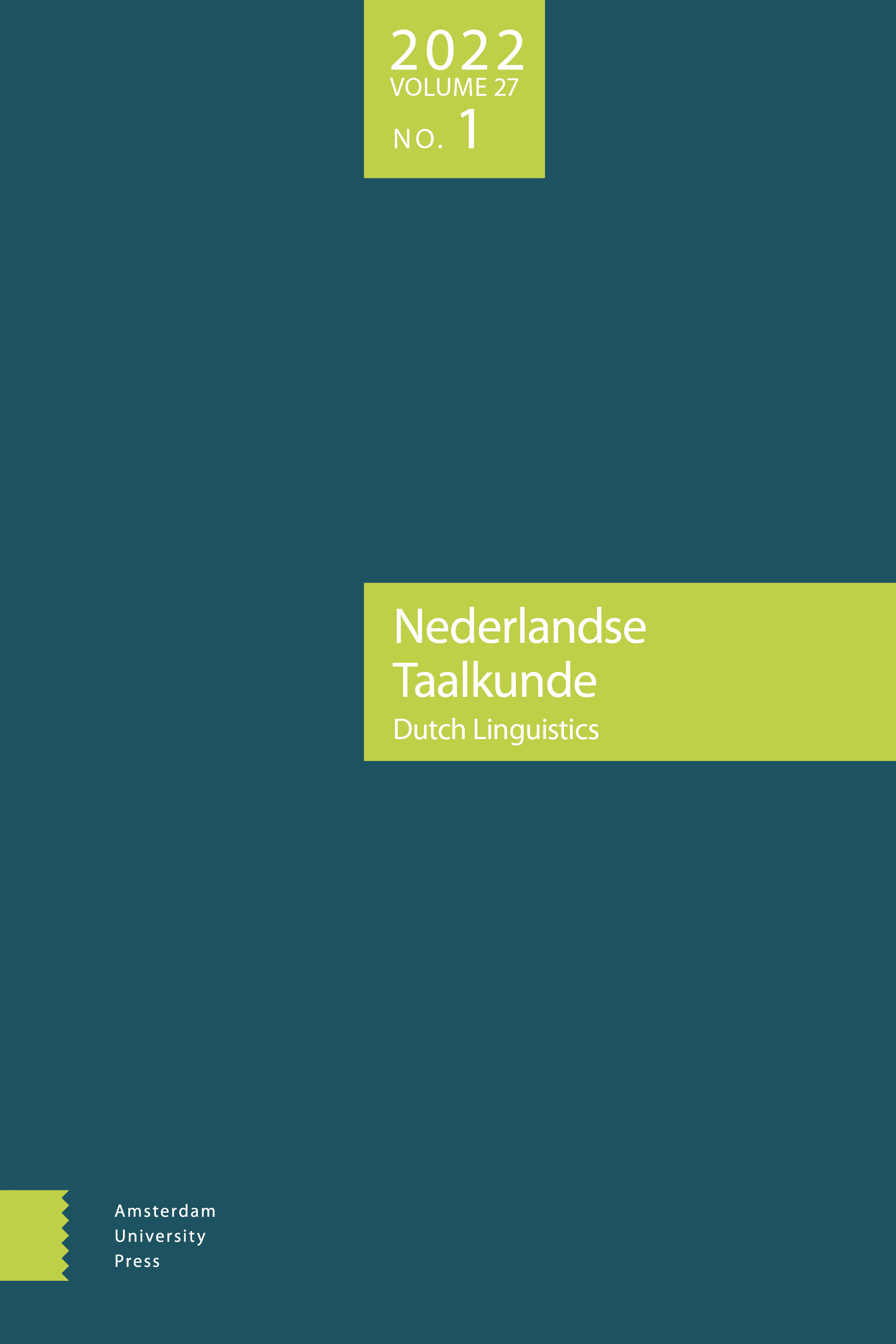 Nederlandse Taalkunde (Dutch Linguistics) publishes academic, peer-reviewed articles in both Dutch and English about linguistics, concerning the Dutch language in the broadest sense: the journal aims to include contributions from all subdisciplines within linguistics. In addition to research articles, Nederlandse Taalkunde also publishes overviews and discussions on contemporary subjects within the field. More about this journal...

---
Het tijdschrift Nederlandse Taalkunde publiceert bijdragen aan de wetenschappelijke studie van de Nederlandse taal in de ruimste zin van het woord. Nederlandse Taalkunde streeft ernaar bijdragen te publiceren vanuit zoveel mogelijk verschillende vakgebieden van de Nederlandse taalkunde en vanuit zoveel mogelijk verschillende benaderingen binnen die vakgebieden. Alle soorten bijdragen (artikelen, squibs en boekbesprekingen) kunnen in het Engels of het Nederlands geschreven zijn.
Meer over dit tijdschrift...
Redactie:
 M. Beliën, T. Colleman, K. De Clercq, G. De Sutter, A. Pinget, G.J. Rutten