Volume 19, Issue 1, 2014
Nederlandse Taalkunde

- Volume 19, Issue 1, 2014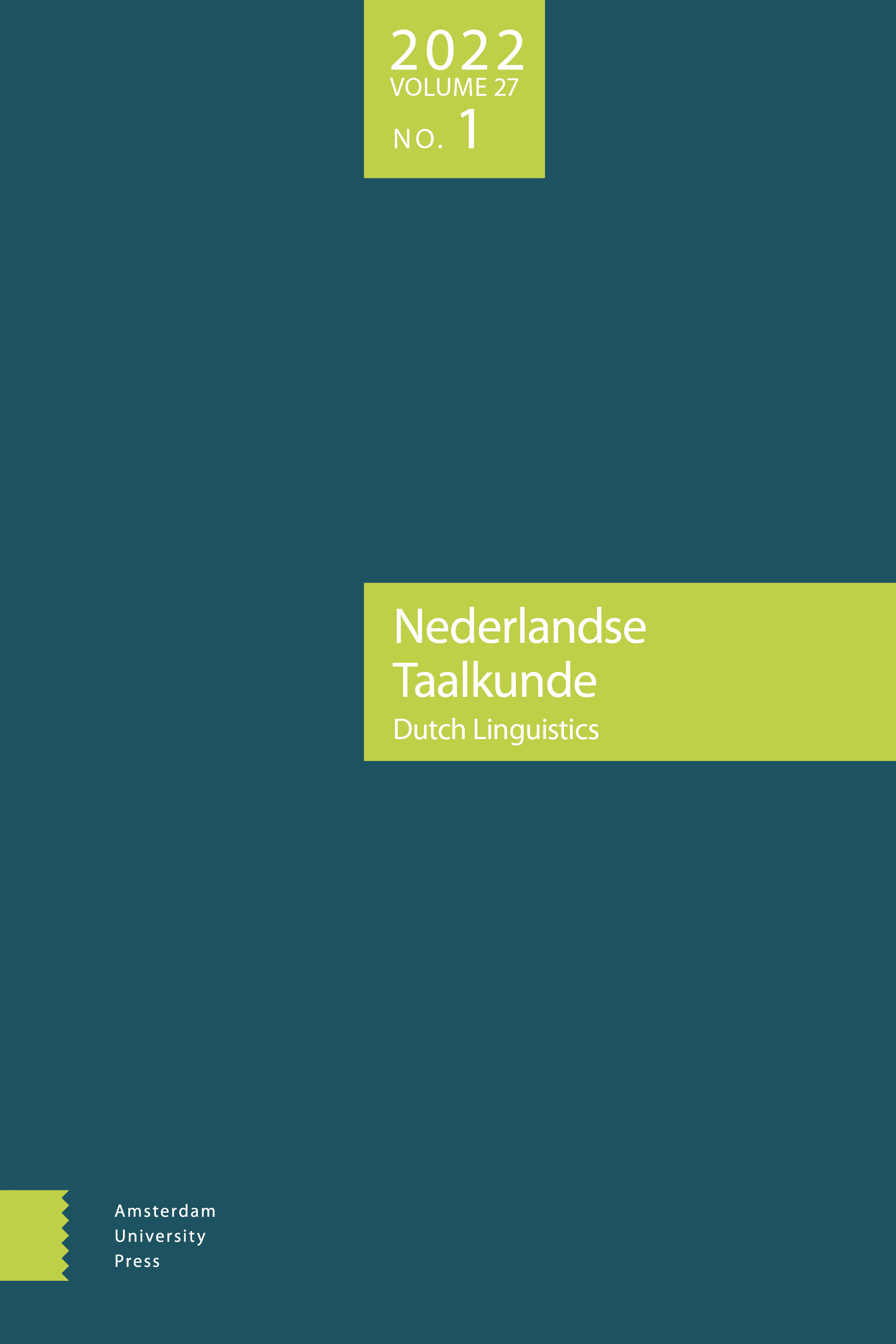 Language: English
More

Less

There is a long tradition of defining standard Dutch pronunciation as accentless. In a series of experiments it is investigated how listeners' regional background influences the identification and evaluation of regional accent variation. It is shown that people from the Netherlands are successful in recognizing the regional background of speakers of standard Dutch. The standard is clearly based in the Randstad area. Although speakers are recognised as being from the Randstad, their speech is characterised as non-regional and standard. However, the evaluation of standard Dutch is not as homogeneous as in other studies. In comparison with people from other regions in the Netherlands, those from the South are less positive about Randstad speech and have more positive evaluations of the Southern accent.
More

Less

According to current insights, attributive past participles (APPs) are impossible only with immutative intransitive verbs. Yet there appear to be APP restrictions with transitive and mutative intransitive verbs, but these restrictions are less absolute. In APP constructions, the attributive relationship implies that a PP, which presents the verbal meaning as a patient situation, forms a category together with a noun. In contrast with immutative intransitives, PPs of transitive and mutative intransitive verbs always embody a patient situation. The problem, then, is why some patient situations seem to be unsuitable to form a category with a noun. Below, we argue that, in these cases, the patient situation is insufficiently transparent or insufficiently relevant. The explanation of APP restrictions with mutatively used movement verbs lies in the agent role of the subject referent, which causes the immutative counterpart of these verbs to come into play.
More

Less

In this paper we introduce Prag-raising, the phenomenon of pragmatic markers being in a matrix clause where they do not belong functionally. The phenomenon has some similarities with Neg-raising, but the differences are even more striking. In our analysis we point out the different role that subjectivity plays in Prag-raising and Neg-raising.