Tijdschrift voor Nederlandse Taal- en Letterkunde
Tijdschrift voor Nederlandse Taal- en Letterkunde
 Journal of Dutch Linguistics and Literature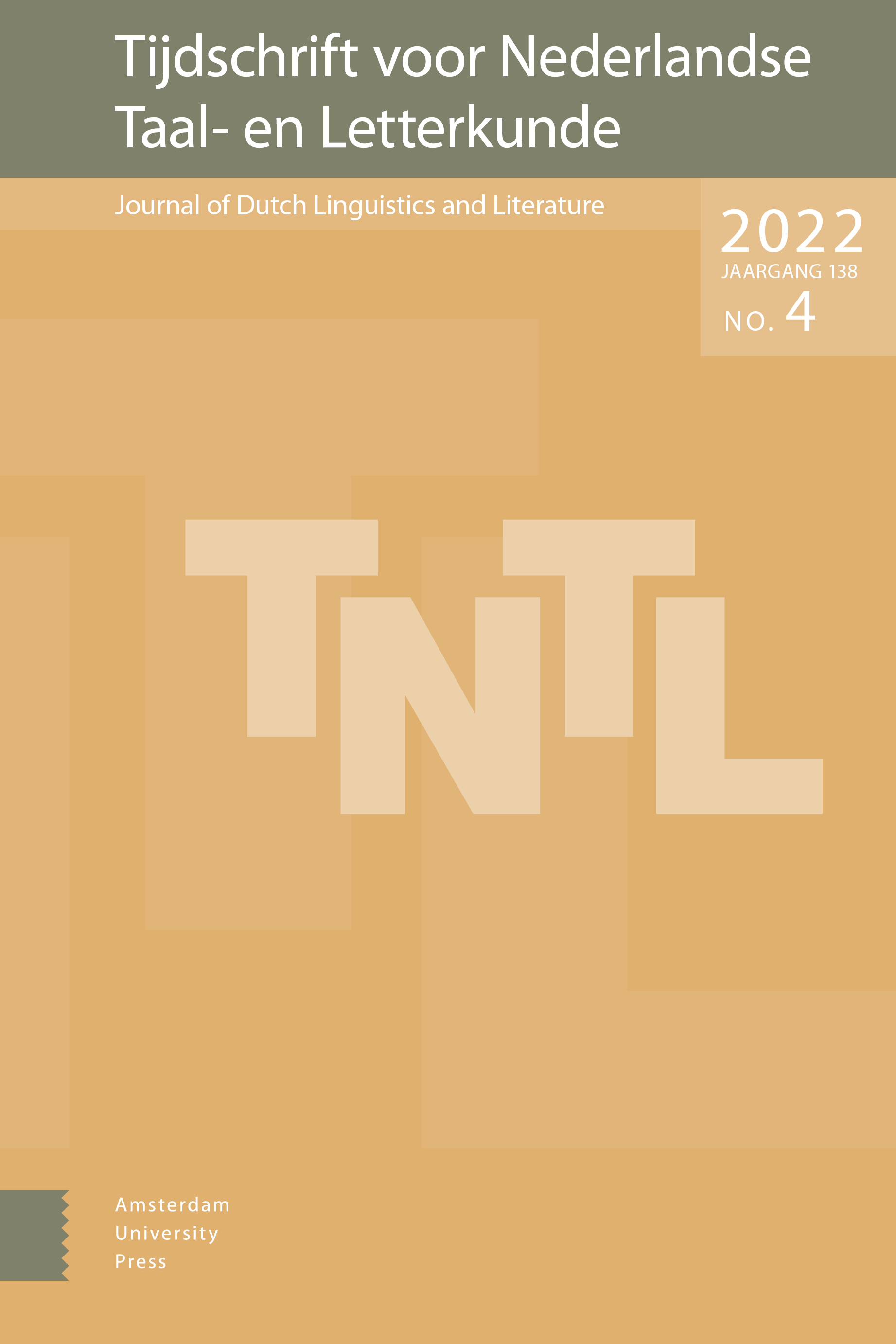 TNTL (Tijdschrift voor Nederlandse Taal- en Letterkunde) publiceert Nederlands- en Engelstalige artikelen op het gebied van de neerlandistiek. De taal- en letterkundige bijdragen beslaan een breed spectrum aan diachrone en synchrone onderwerpen uit de Middeleeuwen tot het heden. Het tijdschrift richt zich op een internationaal publiek van vakgenoten en geïnteresseerde leken. Meer over TNTL...
---
TNTL
(
Tijdschrift voor Nederlandse Taal- en Letterkunde / Journal of Dutch Linguistics and Literature
) publishes articles in Dutch and English in the area of Dutch studies. Contributions on language and literature cover a broad spectrum of diachranic and synchronic subjects from the Middle Ages to the present. The journal is aimes at an international public of scholars and other interested readers.
More about TNTL...
Editors:
Jeroen Dera, Lieke van Deinsen, Kornee van der Haven, Mike Kestemont, Bram Lambrecht, Freek Van de Velde, Hans Van de Velde, Martine Veldhuizen, Fred Weerman, Marc van Zoggel.