Article
oa Boekbespreking: Blommaert, E.C.C.A.

Are Joris and Renske more employable than Rashid and Samira?

A study on the prevalence and sources of ethnic discrimination in recruitment in the Netherlands using experimental and survey data Dissertatie Universiteit Utrecht, 2013, 232 pp. ISBN 9789039389997.
By
Source: Mens & Maatschappij, Volume 88, Issue 4, Dec 2013, p. 447 - 451
Preview this article: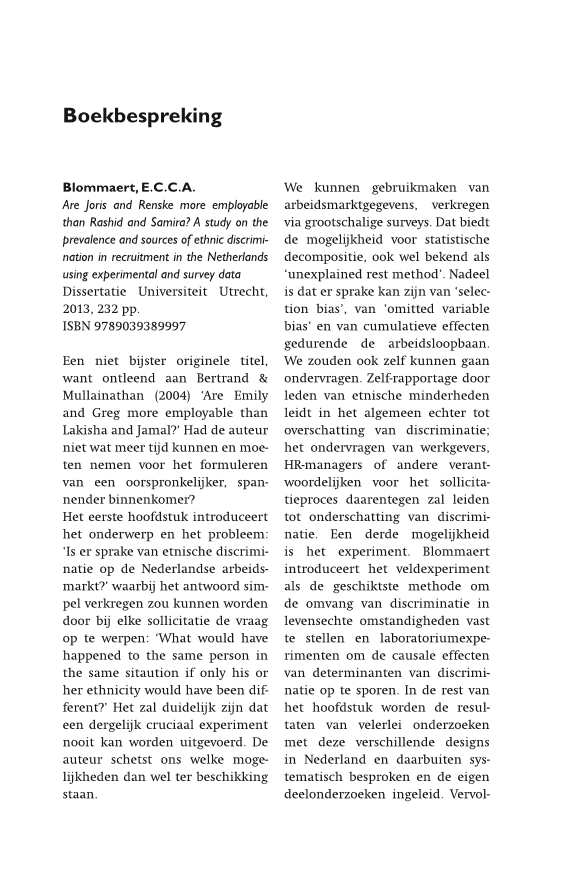 Boekbespreking: Blommaert, E.C.C.A. Are Joris and Renske more employable than Rashid and Samira? A study on the prevalence and sources of ethnic discrimination in recruitment in the Netherlands using experimental and survey data Dissertatie Universiteit Utrecht, 2013, 232 pp. ISBN 9789039389997., Page 1 of 1
< Previous page
Next page >
/docserver/preview/fulltext/00259454/88/4/s6-1.gif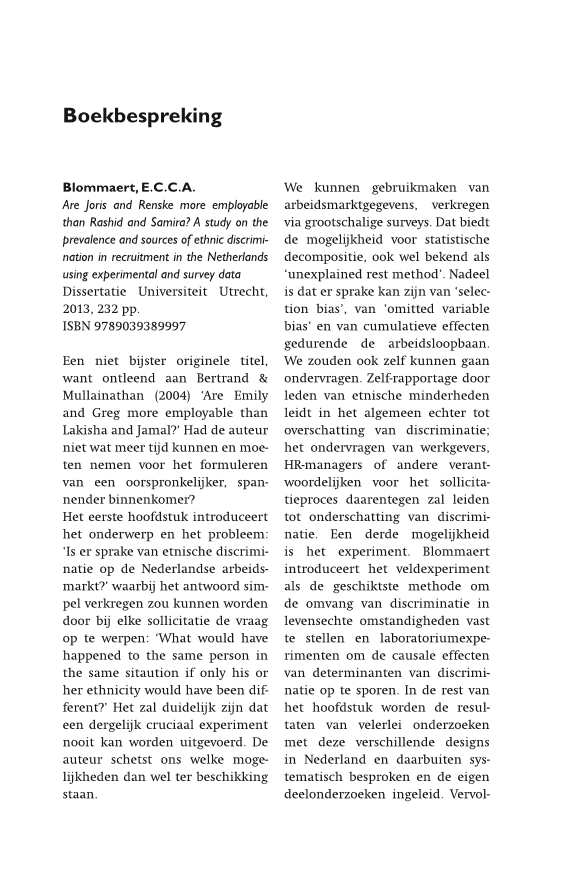 There is no abstract available.
© 2013 Amsterdam University Press