Article
oa

Stefan Ramaekers & Judith Suissa,

The claims of parenting. Reasons, responsibility and society.

Dordrecht/Heidelberg/Londen/New York: Springer, 2012. ISBN 9789400722507, 158 blz., € 99,95 (hardcover). Het boek is te downloaden via: http://www.springerlink.com/ content/978-94-007-2251-4#section=957711&page=8&locus=0.
By
Source: Pedagogiek, Volume 32, Issue 3, Dec 2012, p. 272 - 276
Preview this article: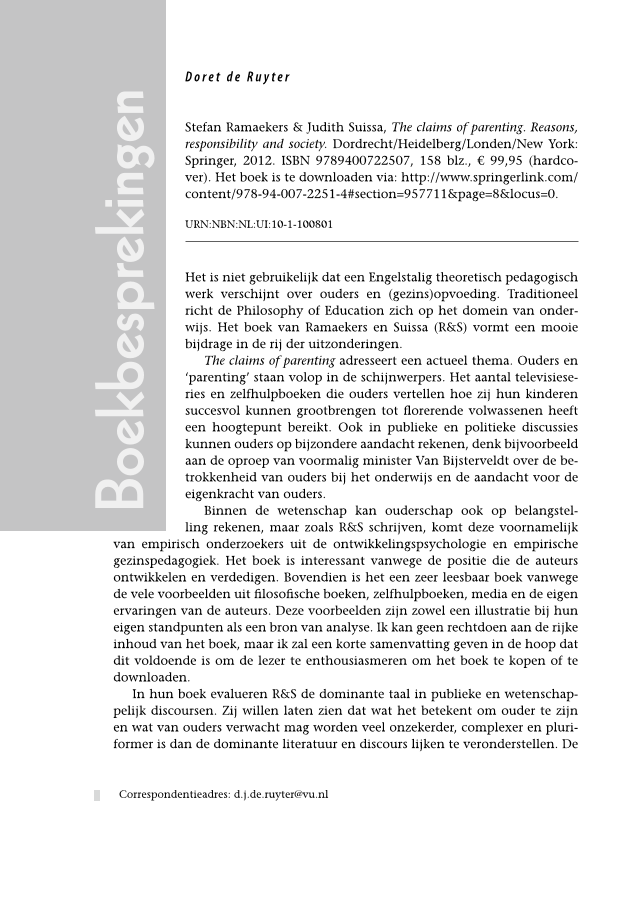 Stefan Ramaekers & Judith Suissa, The claims of parenting. Reasons, responsibility and society. Dordrecht/Heidelberg/Londen/New York: Springer, 2012. ISBN 9789400722507, 158 blz., € 99,95 (hardcover). Het boek is te downloaden via: http://www.springerlink.com/ content/978-94-007-2251-4#section=957711&page=8&locus=0., Page 1 of 1
< Previous page
Next page >
/docserver/preview/fulltext/15677109/32/3/05_PED2012.3.RUYT-1.gif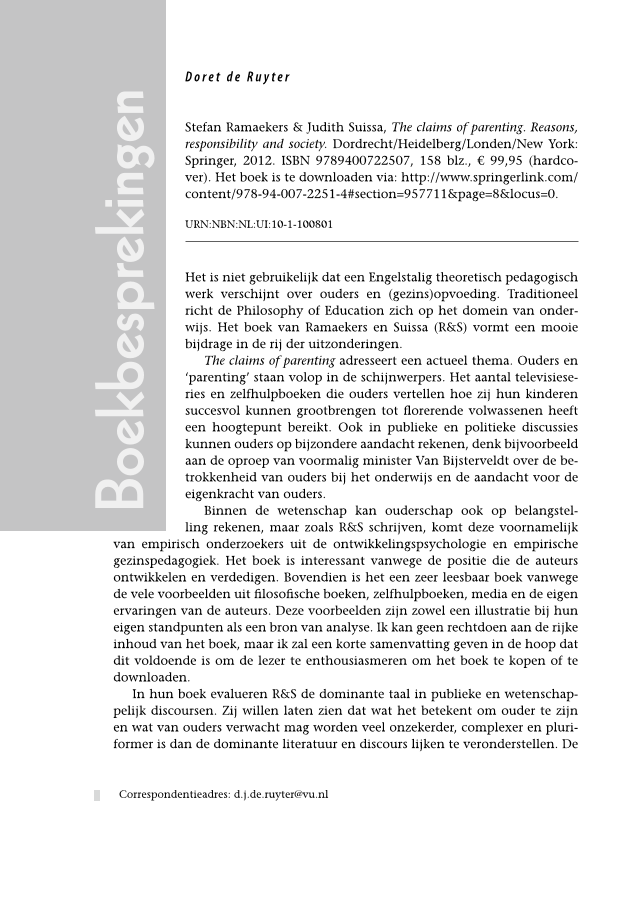 There is no abstract available.
© 2012 Amsterdam University Press