Article
oa Tatyana V. Tsyrlina-Spady and Peter C. Renn (eds).

Nurture, Care, Respect and Trust. Transformative Pedagogy Inspired by Janusz Korczak

. Gorham (United States): Myers Education Press LLC, 2020. ISBN 9871975501310, 375 blz., € 46,99.
By
Source: Pedagogiek, Volume 42, Issue 1, Jul 2022, p. 131 - 133
Preview this article: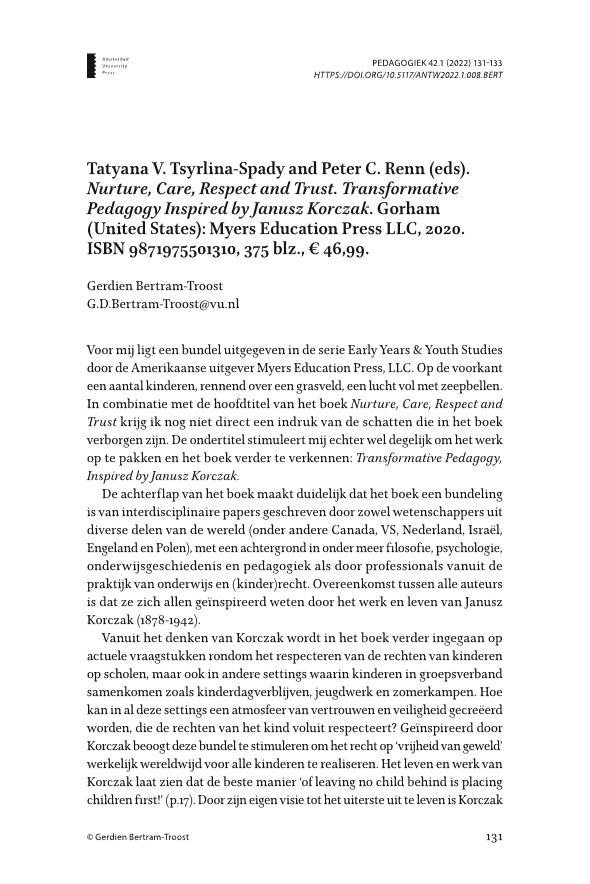 Tatyana V. Tsyrlina-Spady and Peter C. Renn (eds). Nurture, Care, Respect and Trust. Transformative Pedagogy Inspired by Janusz Korczak. Gorham (United States): Myers Education Press LLC, 2020. ISBN 9871975501310, 375 blz., € 46,99., Page 1 of 1
< Previous page
Next page >
/docserver/preview/fulltext/15677109/42/1/PED2022.1.008.BERT-1.gif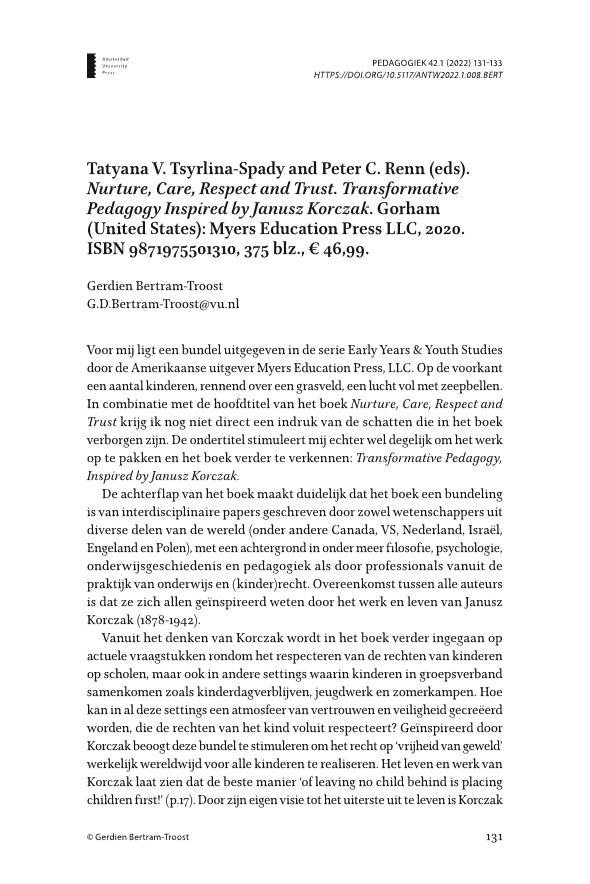 There is no abstract available.
© Gerdien Bertram-Troost