Tijdschrift voor Communicatiewetenschap
Tijdschrift voor Communicatiewetenschap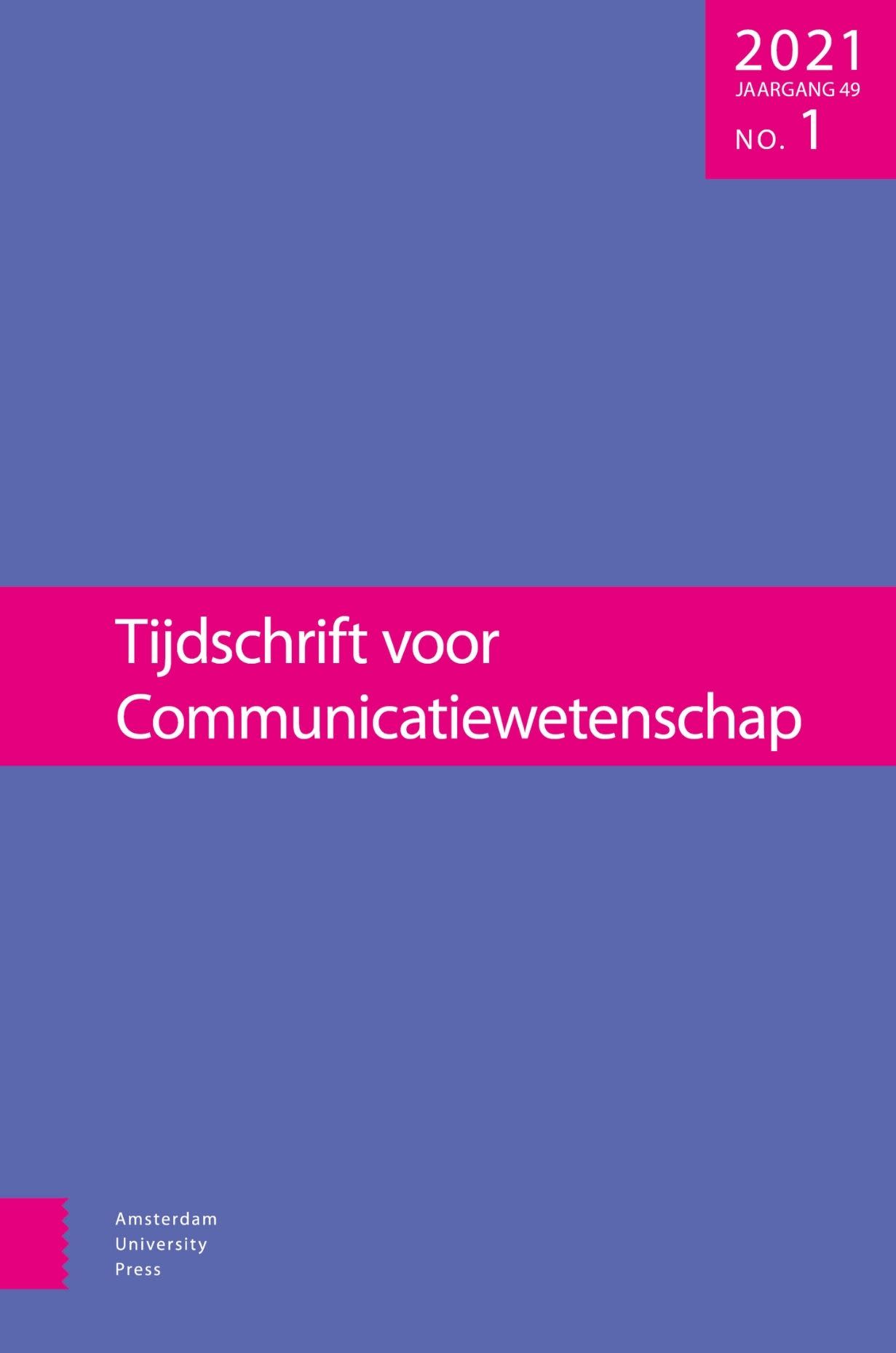 Het Tijdschrift voor Communicatiewetenschap richt zich op het signaleren en registreren van ontwikkelingen binnen de communicatiewetenschap en haar verwante wetenschapsgebieden (journalistiek, de toepassingsgebieden van de communicatiewetenschap, de communicatieve aspecten van informatie- en communicatietechnologie) in Nederland en Vlaanderen. Het tijdschrift biedt daarmee een platform voor degenen die met onderzoek en/of theoretische reflectie een bijdrage willen leveren aan discussie binnen de communicatiewetenschap en ontwikkeling van de communicatiewetenschap. Meer over dit tijdschrift...
---
Tijdschrift voor Communicatiewetenschap
is a peer-reviewed journal that focuses on documenting new trends within the field of communications science and its various subfields in the Netherlands and Flanders. The journal offers a platform to researchers interested in publishing reflections and new findings on venues of inquiry and the development of discussions within the field.
More about this journal...
Editors: 
Lotte Willemsen (hoofdredacteur), Noëlle Aarts, Bert Bakker, Baldwin van Gorp, Leen d'Haenens, Stijn Reijnders, Hilde Van den Bulck, Karin Raeymaeckers, Alexander van Deursen, Esther Rozendaal, Annemarie Wennekers, Mariek Vanden Abeele, Laureanne Willems.
| | |
| --- | --- |
| Frequency | 4 nummers / jaar |
| Coverage | 2004 - |
| Language | Dutch |
| | Active |
| Collection(s) | |